ABURADAKO "ADK Live" LP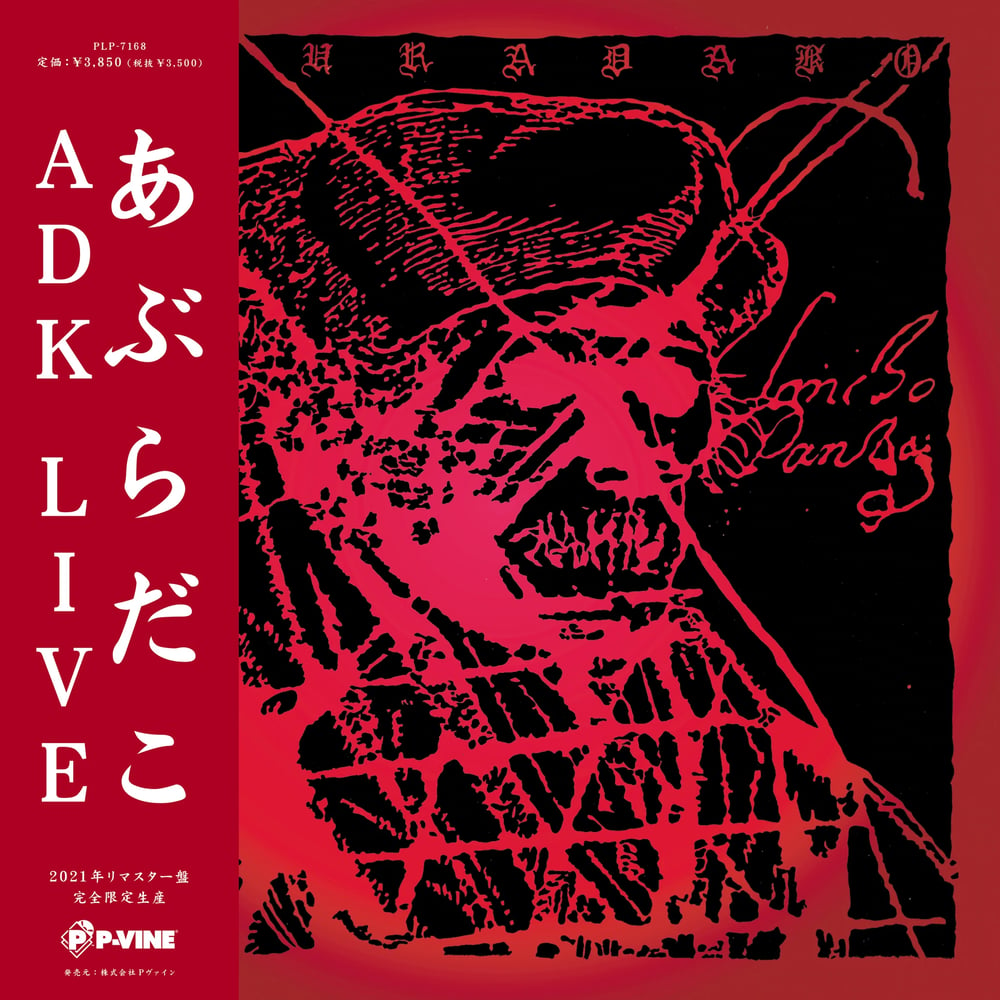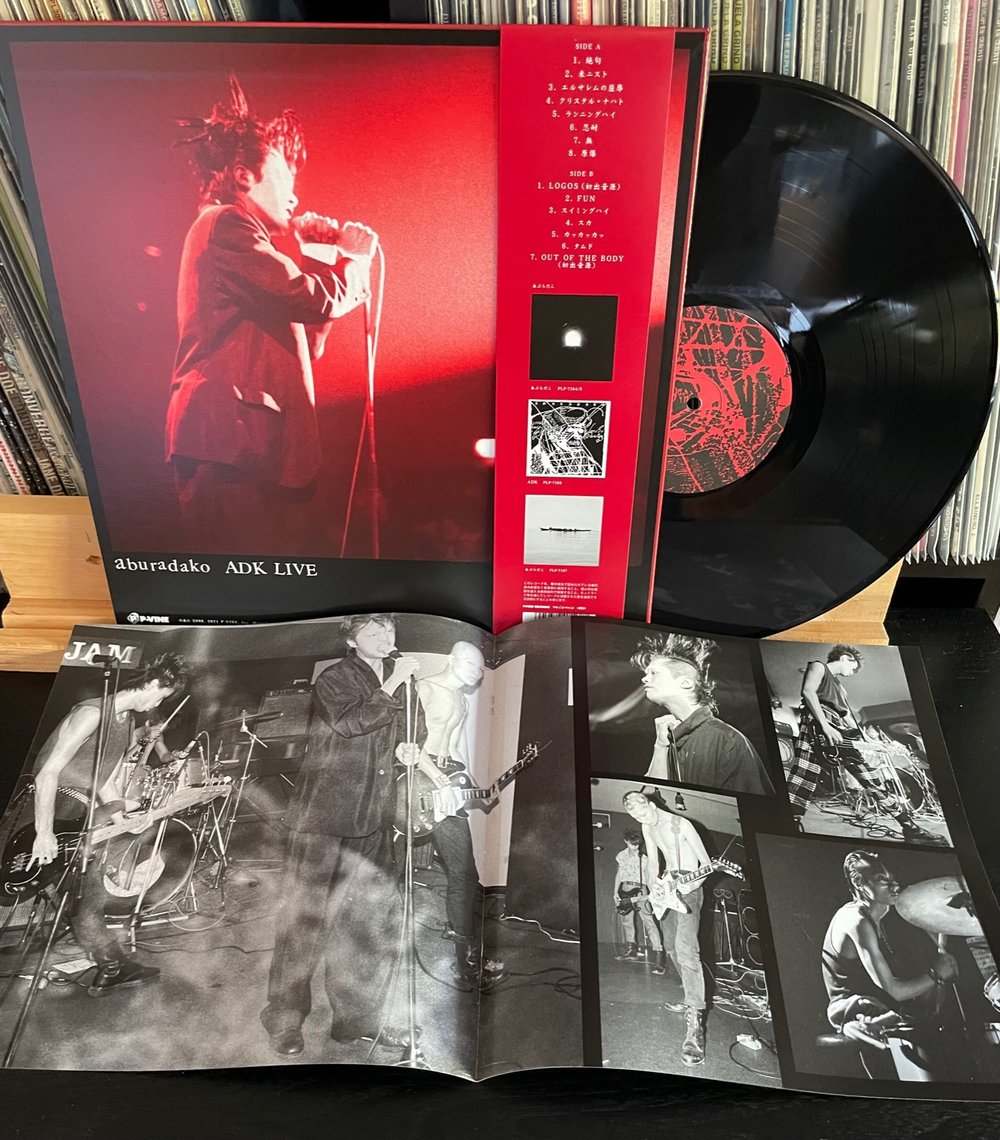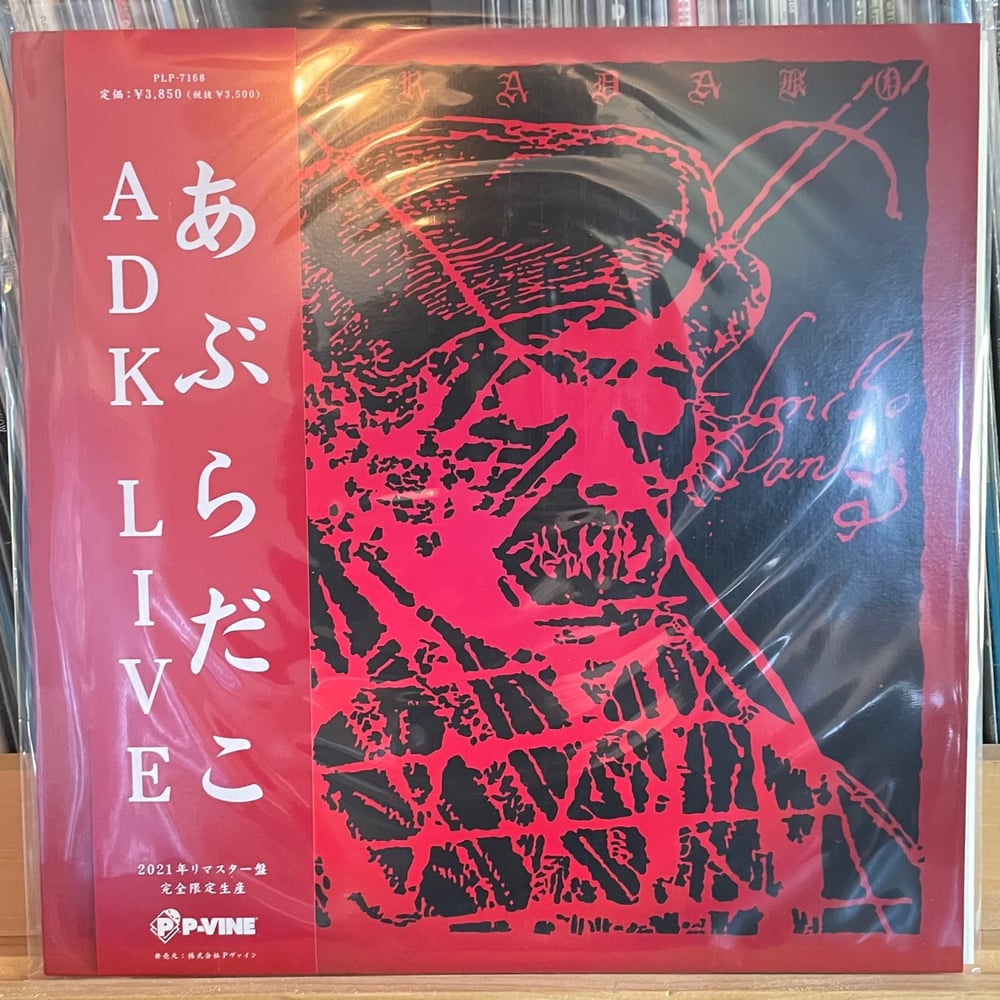 ABURADAKO "ADK Live" LP
Absolutely essential document of Japanese Hardcore Punk history.
Shipping now!
Japanese Import, apologies on the price.
Deluxe Ltd edition reissue, 150gram black vinyl in heavy board tip on jacket with OBI and 8 page 10x10 booklet, includes 2 bonus tracks not on the original out of print CD.
Along with the songs recorded on the LP "ADK" released earlier, 13 live recordings on the CD "ADK" released and now out of prit have been released on LP for the first time. An uncut recording of the live performance at Shinjuku JAM from September 1983, when the band was formed. In addition, 5 songs (all live recordings) that had not been released until the 2008 CD were recorded. Completely packed with the early chaos that Aburadako's unusual sound was born and fell. Here is a primitive sound block.
* Unreleased live additional recording of 2 works (not unreleased songs) not on the original CD release.
Track list
SIDE-A:
1. 1. Jueju
2. Rice nist
3. 3. Humiliation of Jerusalem
Four. Kristallnacht
Five. Running high
6. Patience
7. 7. Nothing
8. 8. Atomic bomb
SIDE-B:
1.LOGOS (September 22, 1984, Rokumeikan) *
2. FUN
3. 3. Swimming high
Four. Ska
Five. Cuckold
6. Tamdo
7. OUT OF THE BODY (September 22, 1984, Rokumeikan) *
>>> Non USA customers, email to order:
[email protected]