ANTI-CIMEX "The Complete Demos 82-83" LP (PREORDER)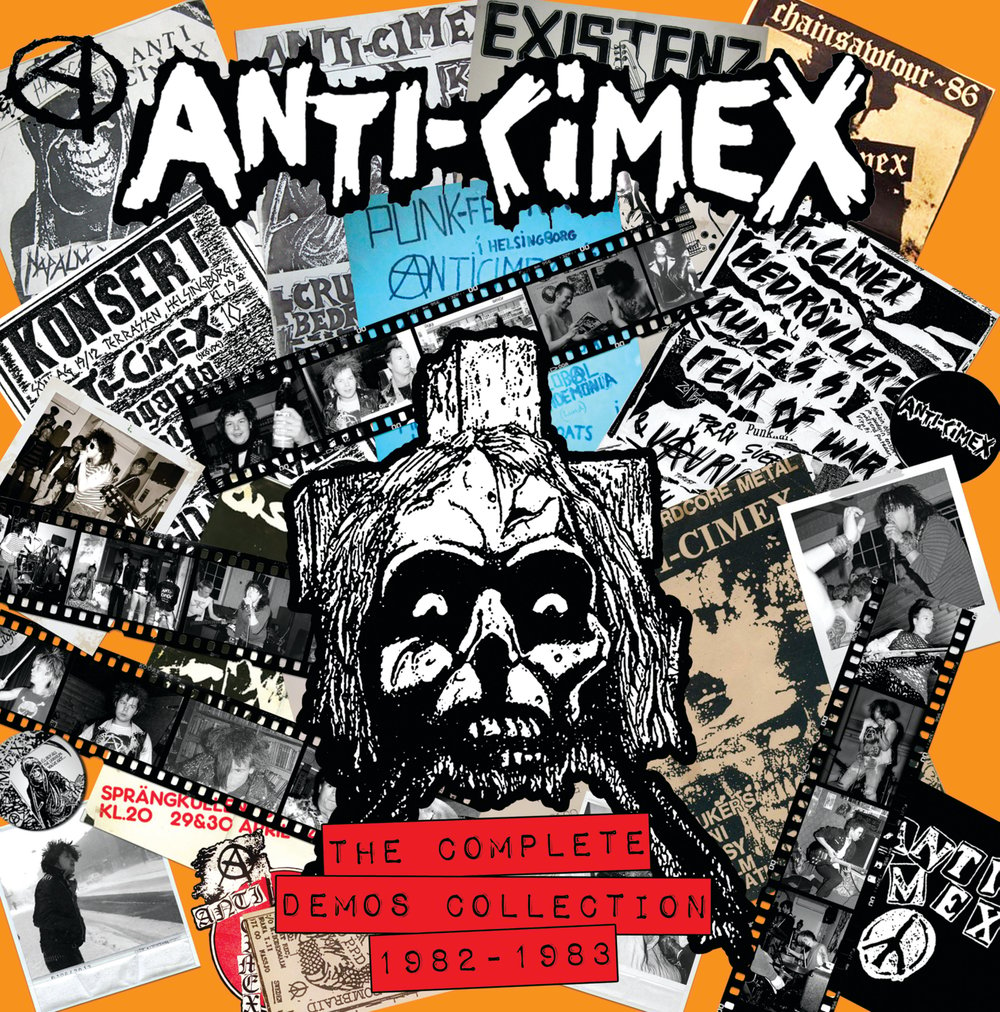 ANTI-CIMEX "The Complete Demos 82-83" LP (PREORDER)
Expected shipping in early March barring unforseen delays.
>>> Orders with a preorder release in it will not ship until all items for the order are in stock.
We will have a couple posters, first come first serve until they run out.
A total of 29 tracks that originally appeared on "K.A.A.S January 1982", "K.A.A.S April 1982", "En Produkt Av Dagens Skitsamhälle" tapes plus the studio session right before the "Raped Ass" 7" EP and the discarded recordings for the full length that never saw the light and eventually became the "Victims Of A Bomb Raid" 7" EP. All you Cimex maniacs out there probably already know most of the songs, but you'll definitely find a bunch of extremely obscure tracks which I bet you've never heard before. All the tracks come from the original tapes and the sound has been restored and remastered by Lasse at Ballade Studio in Copenhagen.