ATTITUDE ADJUSTMENT "Terrorize" LP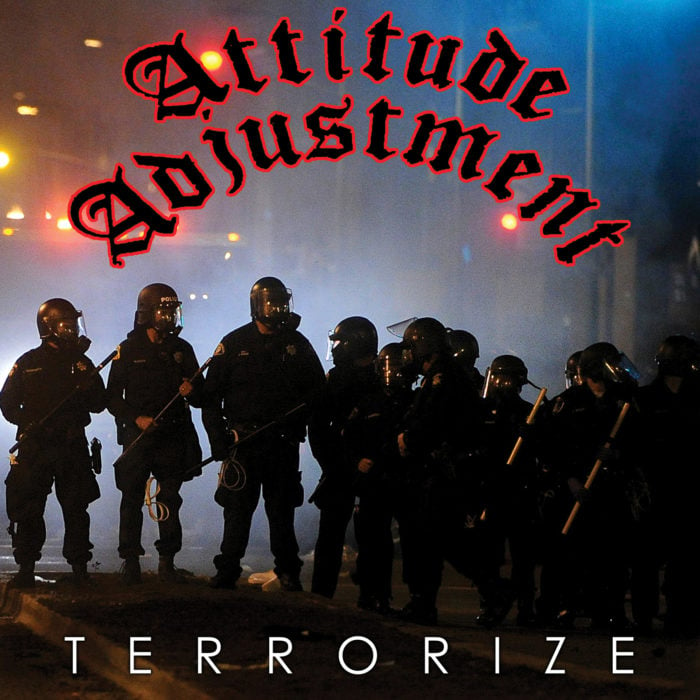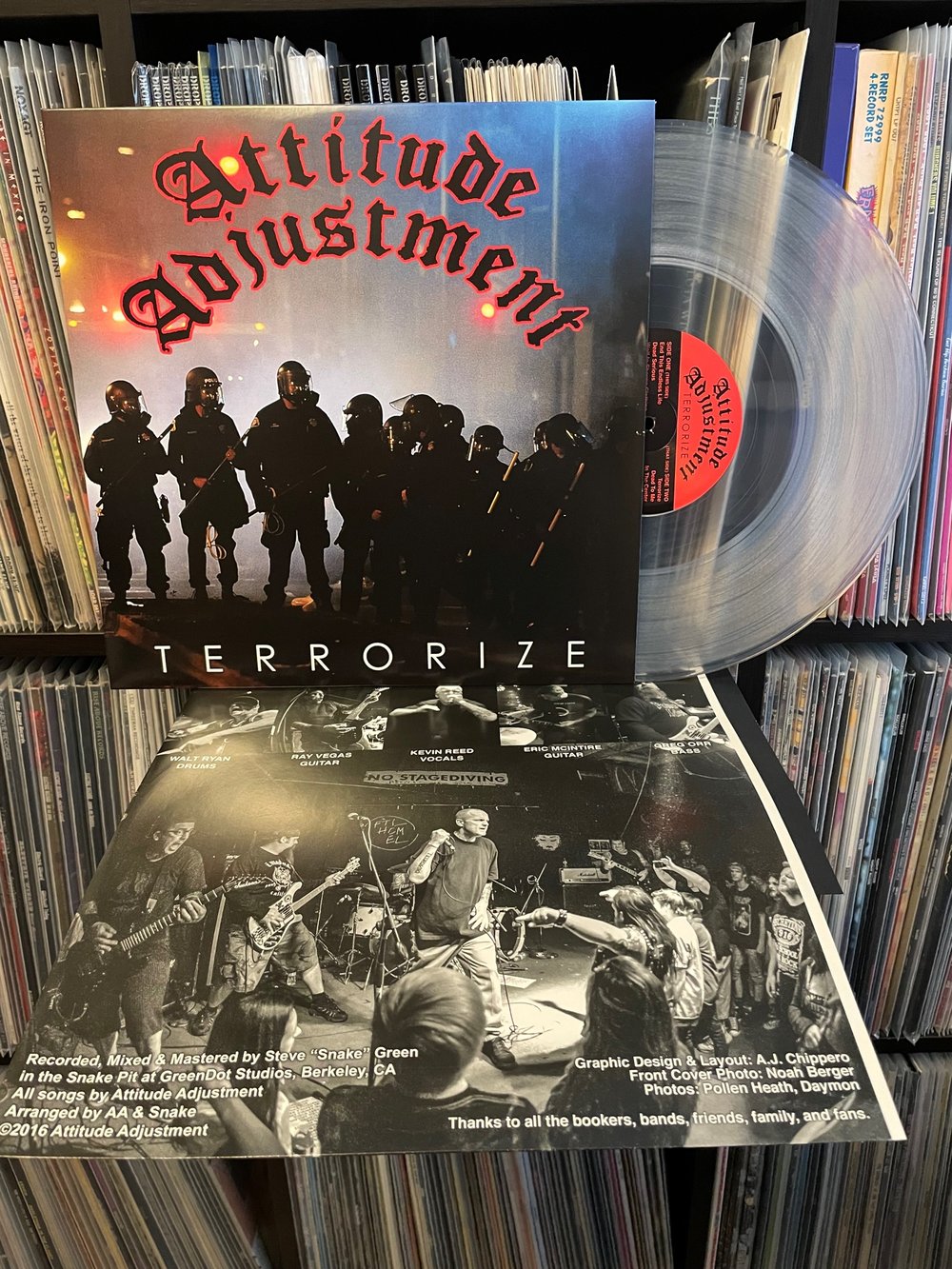 ATTITUDE ADJUSTMENT "Terrorize" LP
The final album by ATTITUDE ADJUSTMENT. Straight to the point no bullshit mean and pissed off hardcore thrash.
LP pressed on Ltd CLEAR vinyl
2016 full length by the legendary ATTITUDE ADJUSTMENT. Terrorize contains 11 songs of pure Hardcore/Punk/Thrash/Crossover madness that will have you moshing all over the room with your friends and begging for more. Its choke full of everything you have come to expect from this legendary band! Hardcore punk thrash where it's to the point, straight in your face and in less than two minutes the pandemonium is over.
This is the same band from back in the day. The one that had a flexi when you subscribed to Thrasher. The one who did the American Paranoisa LP on Pushead's Pusmort label. AA were part of a crossover scene that played across musical genre boundaries with bands like POSSESSED, HIRAX, DEATH ANGEL, RKL, DR.KNOW, SUICIDAL TENDENCIES, C.O.C. ,DRI, DISCHARGE, UK SUBS, NEUROSIS, THE EXPLOITED, OPERATION IVY and many more!
ATTITUDE ADJUSTMENT has been pummeling audiences since 1985 with a hybrid hardcore, punk and metal attack, and even 30 years after their inception they continue to crank out high-speed, high-powered crossover. Despite lineup changes and 3 decades of touring and recording, ATTITUDE ADJUSTMENT still proves they are one of the most powerful bands playing hardcore/thrash.
Tracklist
1 End This Endless Life
2 Dead Serious
3 Wolf In Sheeps Clothing
4 To Defeat You
5 Strayed
6 Terrorize
7 Dead To Me
8 In The Center
9 Fight With Your Mind
10 Exempt
11 Stained Is Your Name