AXEGRINDER "Rise Of The Serpent Men" LP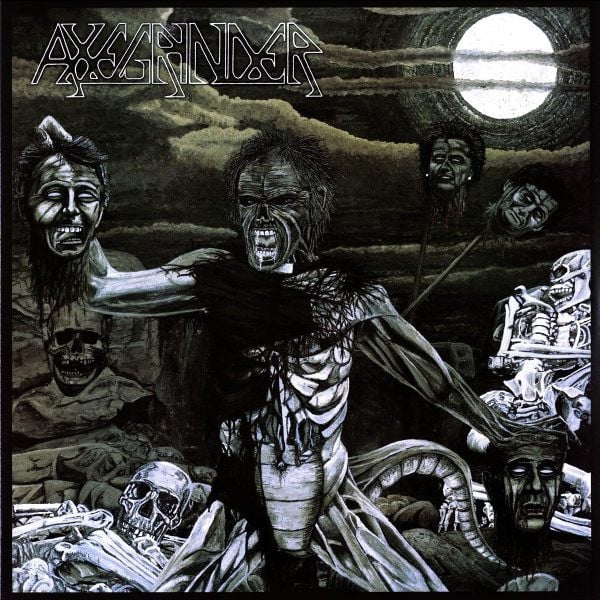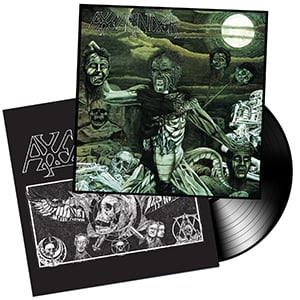 AXEGRINDER "Rise Of The Serpent Men" LP
Finally repressed after over 3 decades! Axegrinder's influential Crust Thrash Metal release from 1988 available on vinyl with its original artwork.
Black 180gram vinyl LP in heavy board jacket with printed inner sleeve.
Euro Import.

Axegrinder's strong AMEBIX-like grind sensibility appealed to Punks and Metal-Heads alike, and the band's first and only album Rise of the Serpent Men featured artwork contributions created by Jeff Walker (of UK Metal masters Carcass). The band has gained a strong cult following in countries such as Japan over the years and has lately seen a new period of activity, with a studio album in the offing, along with plans for extensive live work. Rise of the Serpent Men was recorded at Lion Studios in Leeds in 1988 and released the same year.

This 2017 vinyl edition of 'Rise of the Serpent Men' marks 30 years of Peaceville and is released as part of the early classics selection to commemorate the occasion.
Track Listing:
SIDE A
1. Never Ending Winter
2. Hellstorm
3. Life Chain
4. War Machine
SIDE B
1. Evilution
2. Rise Of The Serpent Men
3. The Final War