BASTARD NOISE / SUPPRESSION "Infernal Legions" LP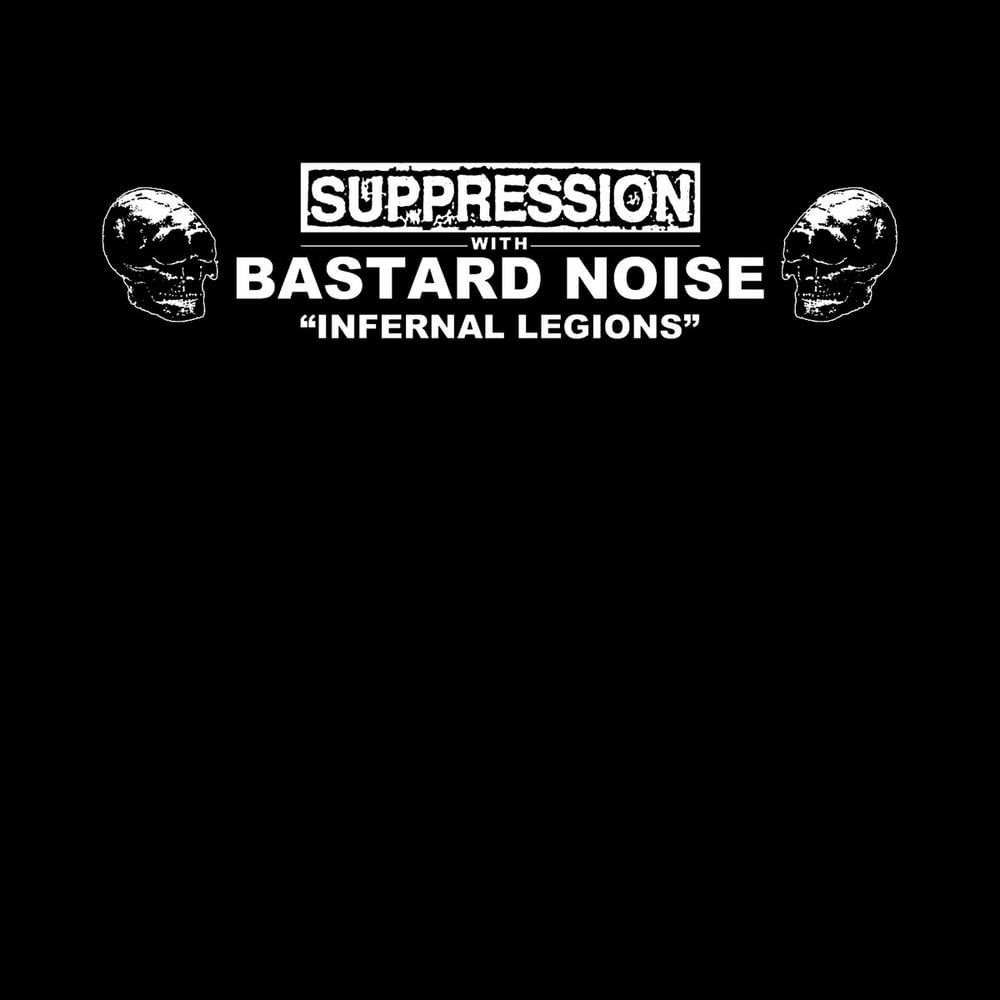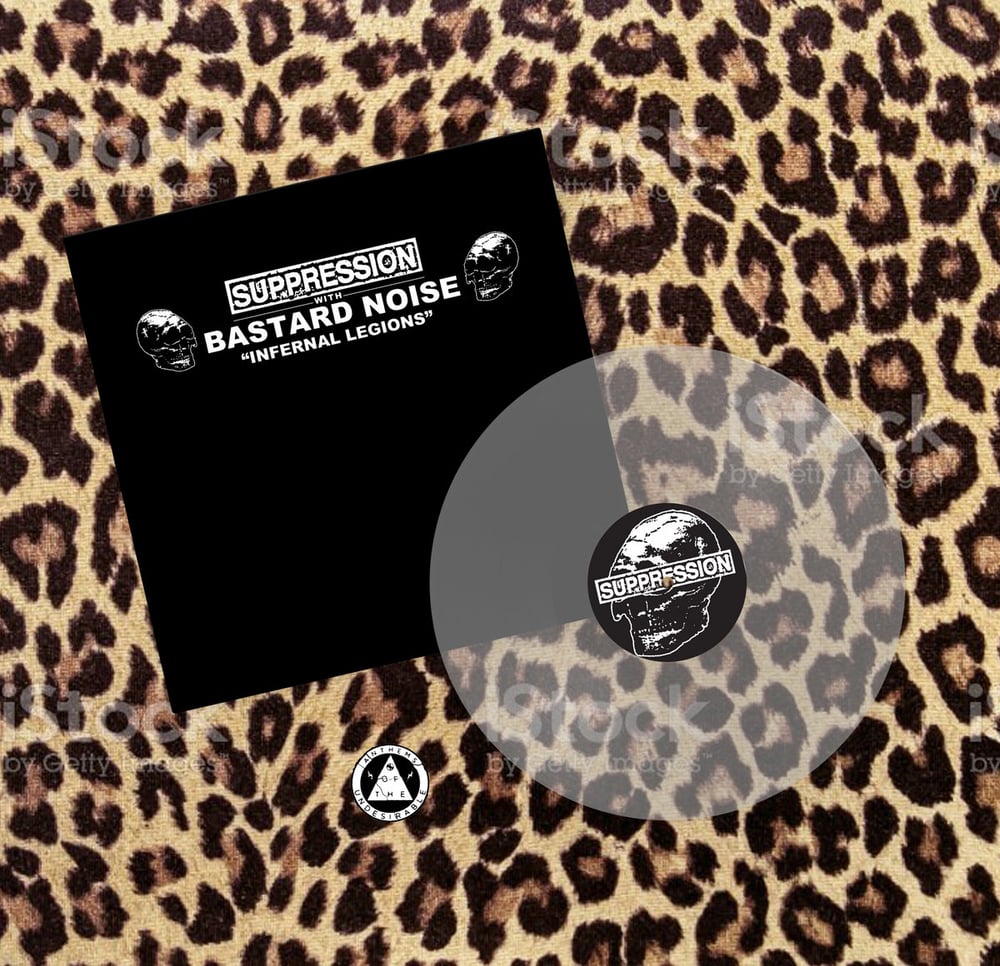 BASTARD NOISE / SUPPRESSION "Infernal Legions" LP
LP on Clear vinyl ltd to 300
"Suppression and Bastard Noise are two acts whose names, and reputations precede them. Lazy, overused phrases like "powerviolence," and "noise" have been rendered meaningless with time, and completely fall short of capturing the caustic, experimental nature of this intense and violent collaboration.
That said - you should know what to expect here. And those expectations will be exceeded. These two thirty-plus year veterans have pushed each other beyond convention or routine and produced a unique and remarkable album that doesn't just stand up next to it's creators' venerable catalogs, but also lays to waste countless modern cookie-cutter acts who might claim to be inspired by Hodges, Parrish, or Wood." - Anthems Of The Undesirable
HODGES: bass, vocals, lyrics
PARRISH: drums, backing vocals
WOOD: electronics
Suppression recorded August 2021 at SANS by Jonathan Kassalow.
Bastard Noise recorded and edited by Michael Rozon at Speed Semen Clove Factory, Sun Valley California during the second and third quarter of 2022.
Mixed and produced by Michael Rozon.
Mastered for vinyl and lacquers cut by David Cheppa at Plush Vinyl Mastering.
Layout by FETUSK.com
Tracklist:
A1 Fissures
A2 Revisionist Utopia
A3 The Glad Hand (Shit Clique)
A4 History On Repeat
B1 Mouldering On The Ulterior
B2 Sacrifical Offerings To The Bottomless Pit
B3 Infernal Legions Of The Blood-Soaked Minions
B4 Shit Caravan