CAPITALIST ALIENATION "Discography" LP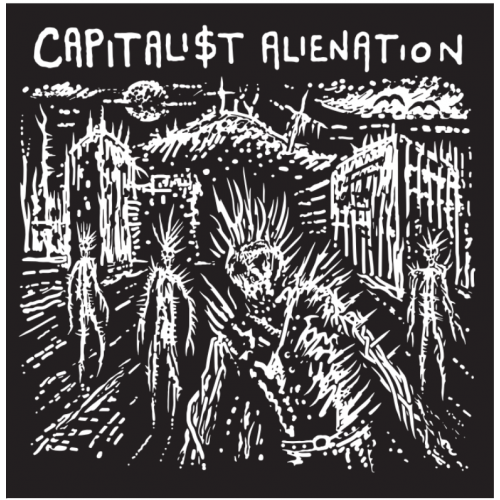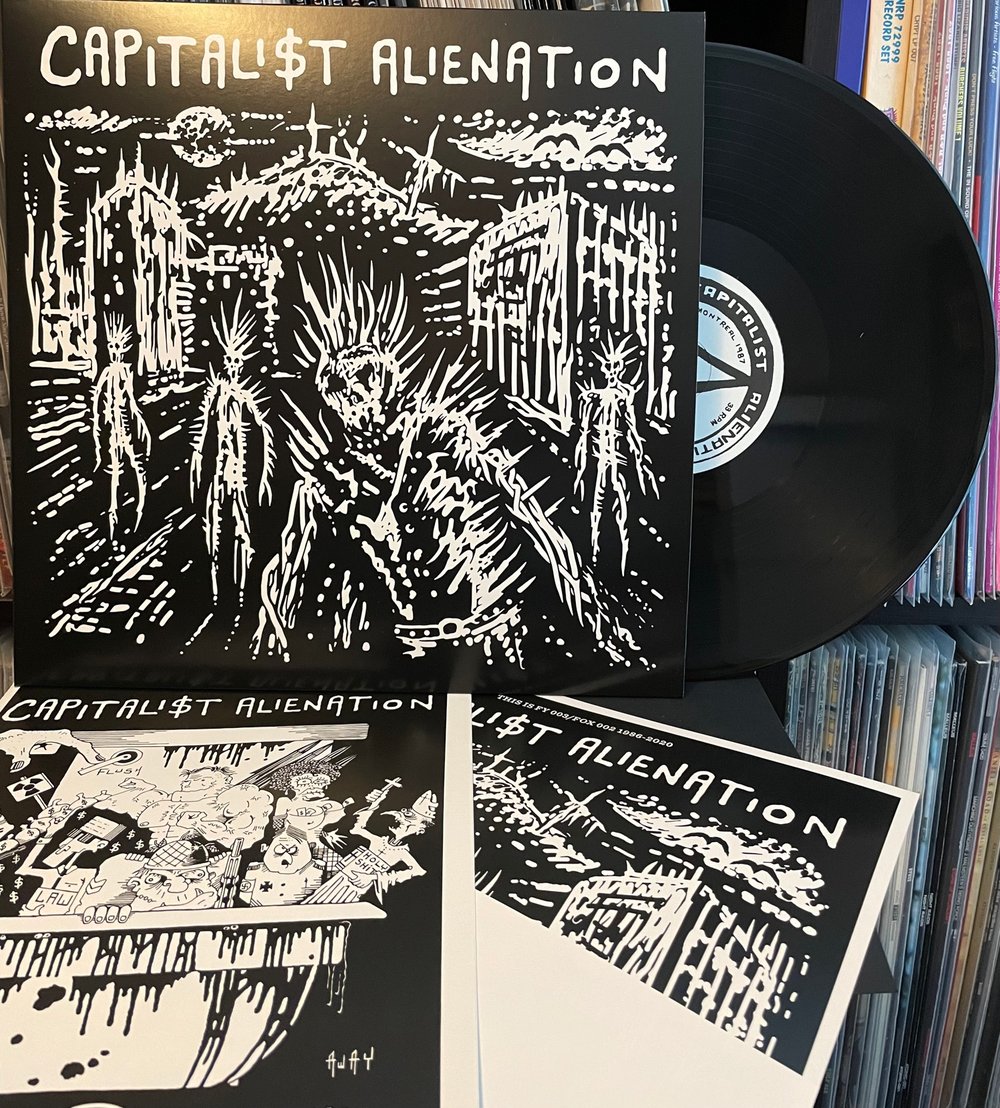 CAPITALIST ALIENATION "Discography" LP
Another essential reissue of this raw thrash from north of the bordrer. FAST FAST FAST and unhinged noisy thrash.
LP on black vinyl with booklet, small poster and download.
The Québec 80s punk and metal scene produced some truly depraved bands that have long run under the radar. Capitalist Alienation could be considered one of those unsung heroes. Fast, raw, and rude, the name has been whispered from ear of record collector to record collector for years trying to track down copies of their elusive debut LP.
Quebec's CAPITALIST ALIENATION ruled the frozen tundra with some of the rawest, most intense ultra-core thrash of the Eighties. This new album collects their '86 demo, rare '87 LP, and comp tracks, remastered from the original tapes with a twelve-page booklet, poster, and download including an additional live set. Cover art by Away (Voivod) Crude, violent, and very, very fast!
Tracklist
Capitali$t Alienation s/t 12" 1987
A1 Braindead
A2 Drugs Saved My Life
A3 Butchery
A4 Capitalist Guard Dog
A5 Norms
A6 To Welv
A7 Mad Lookers
A8 Makes Me Shit
A9 Nuclear Trash
A10 Rambo Desperetaly Seeking Madonna
A11 Mtl's Water
A12 Double Talk
A13 Peter Popoff Miracle Industry
A14 Capitalist Alienation
A15 Hsart Realcun
"Kitch 'En Squatt" comp. tape 1988
B1 The Safe Side Of The TV Screen
"Makes Me Shit !!....! 1986 demo
B2 Demo
B3 Mad Lookers
B4 Capitalist Guard Dog
B5 Butchery
B6 Montreal's Water
B7 Double Talk
B8 Nuclear Trash
B9 Makes Me Shit
B10 Norms
B11 Drugs Saved My Life
B12 Peter Popoff Miracle Industry
B13 Le Petit Jesus