D.R.I. "Dirty Rotten LP" LP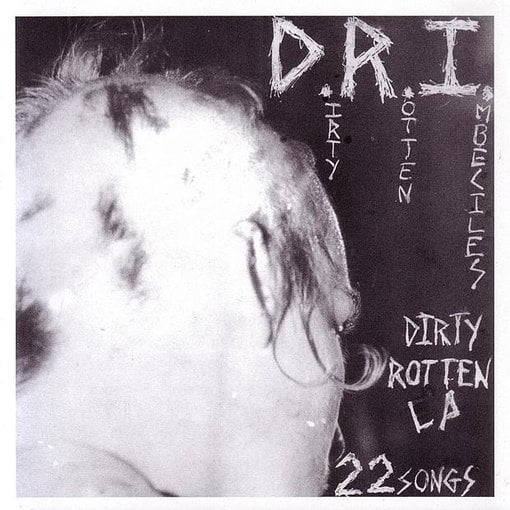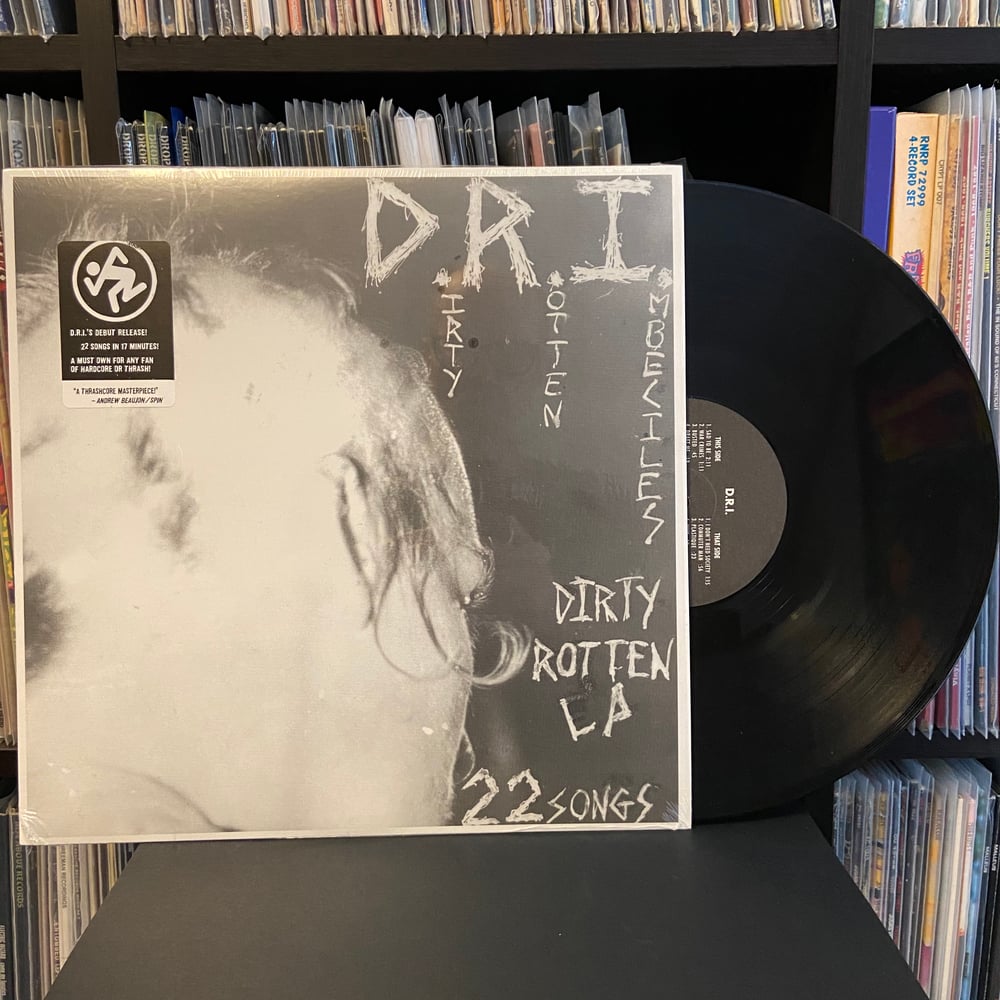 D.R.I. "Dirty Rotten LP" LP
22 tracks of furious hardcore/thrash reissued on an LP. Still an essential US hardcore classic.
Black vinyl LP, includes printed inner lyric sleeve.
What do you do when you are stuck in Texas and just starting to listen to this new music called hardcore? If your the guys in D.R. I. you form a band, practice ever night. Annoy the hell out of your dad the 'Mad Man', and play the fastest most intense hardcore songs ever! Then with your 7″ in hand you head out to California to live in SF in an old brewery known as 'The Vats!' and the adventure just gets started!
Thus the band that would become a thrash/metal legend had put out their first legendary influential record. Not only would this be their first record , but it would go down as being the fastest record ever made (at the time). Would influence 1000's of bands and people to this day. D.R.I. changed what would be defined as hardcore and would go down in history books for introducing their brand of hardcore played at a new never before played speed!
Starting with the awesome "I Don't Need Society" and ending with the anthemic "Explorer," D.R.I.'s debut album was an important stepping stone in the evolution of both metal and hardcore. D.R.I. drew a line in the sand between the American hardcore bands who wanted to stick close to the original punk sound and bands who wanted to branch out into heavy metal territory. D.R.I.'s use of thunderous heavy metal drumming and California hardcore songwriting made Dirty Rotten LP something special, putting them in a category with Corrosion of Conformity and Suicidal Tendencies as the forefront of a new movement. Their angry lyrics revolved around the usual political and social ills, but their approach was a staggering blend of pre-grindcore blastbeats (that particular drumming style may have even had its first recorded instance here), blunt and simplistic guitar riffs, and an acidic vocal workout from the young Kurt Brecht. His charismatic shout was the tone-deaf glue that kept the band together, especially in the face of abbreviated songs and sloppy playing. With some humorous lyrics, endless enthusiasm, and a penchant for short song times (only one song makes it past the two-minute mark), D.R.I.'s debut was a landmark album that paved the way for exciting new hardcore bands to spring up in its wake.