DEVIATED INSTINCT "Rock 'N' Roll Conformity" LP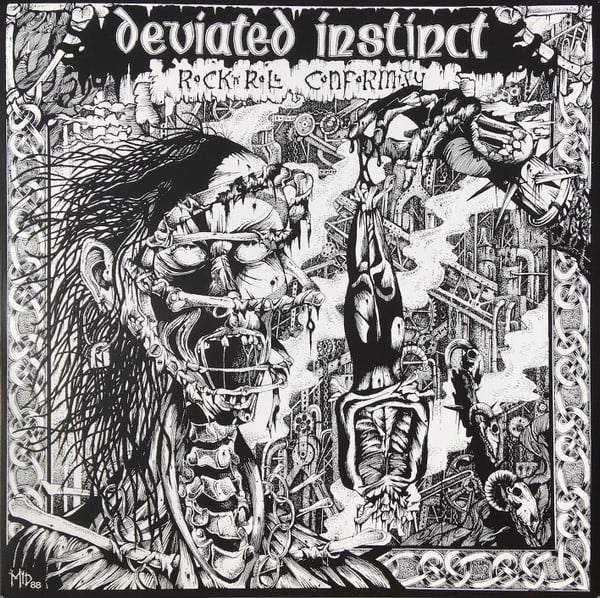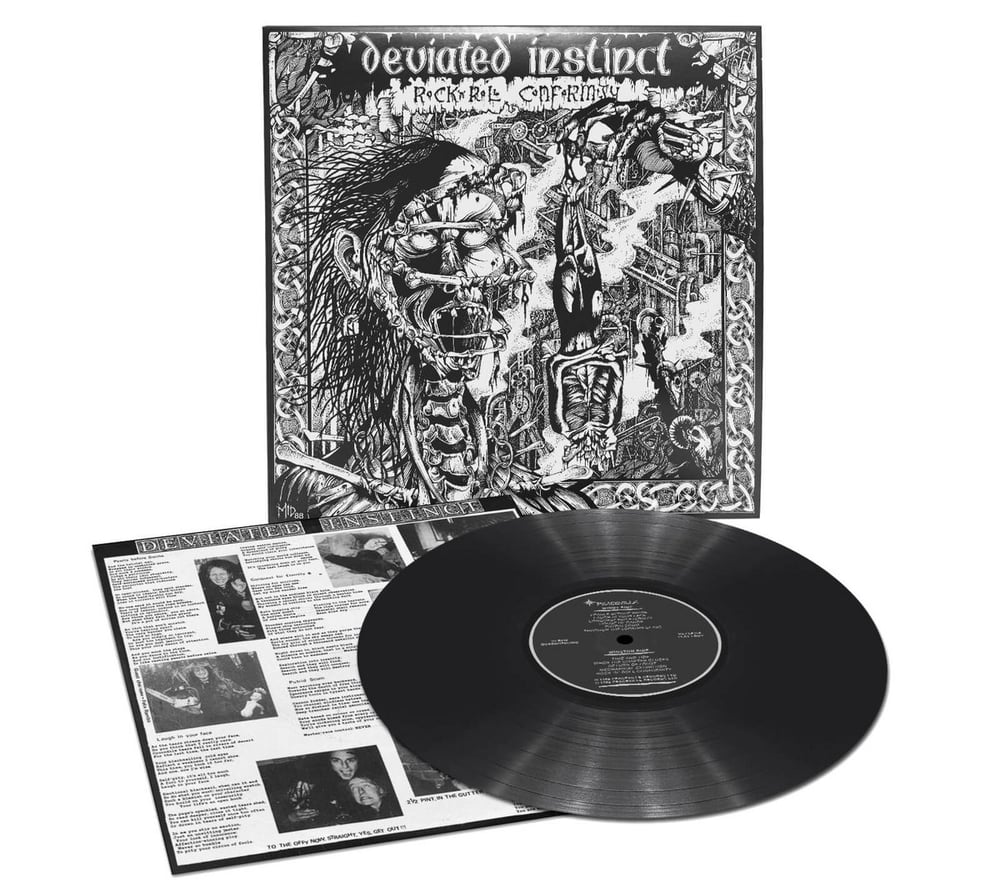 DEVIATED INSTINCT "Rock 'N' Roll Conformity" LP
Finally repressed after over 3 decades!
Black 180gram vinyl LP in heavy board jacket with printed inner sleeve.
Euro Import.
The 1988 debut LP from this unique UK band was one of the leading lights of the early Peaceville catalog. Mixing Amebix with Celtic Frost and Crass and adding in a bullet belt or two and some cider, A total classic of UK punk-metal-crust.
Track Listing:
A1 Pearls Before Swine
A2 Laugh In Your Face
A3 Conquest For Eternity
A4 House Of Cards
A5 Putrid Scum
A6 Through The Looking Glass
B1 Time & Tide
B2 When The Chapter Closes
B3 Return Of Frost
B4 Mechanical Extinction
B5 Rock 'N' Roll Conformity
B6 Miniature Railways !