DISAFFECT "Blood Red Seas" 7" EP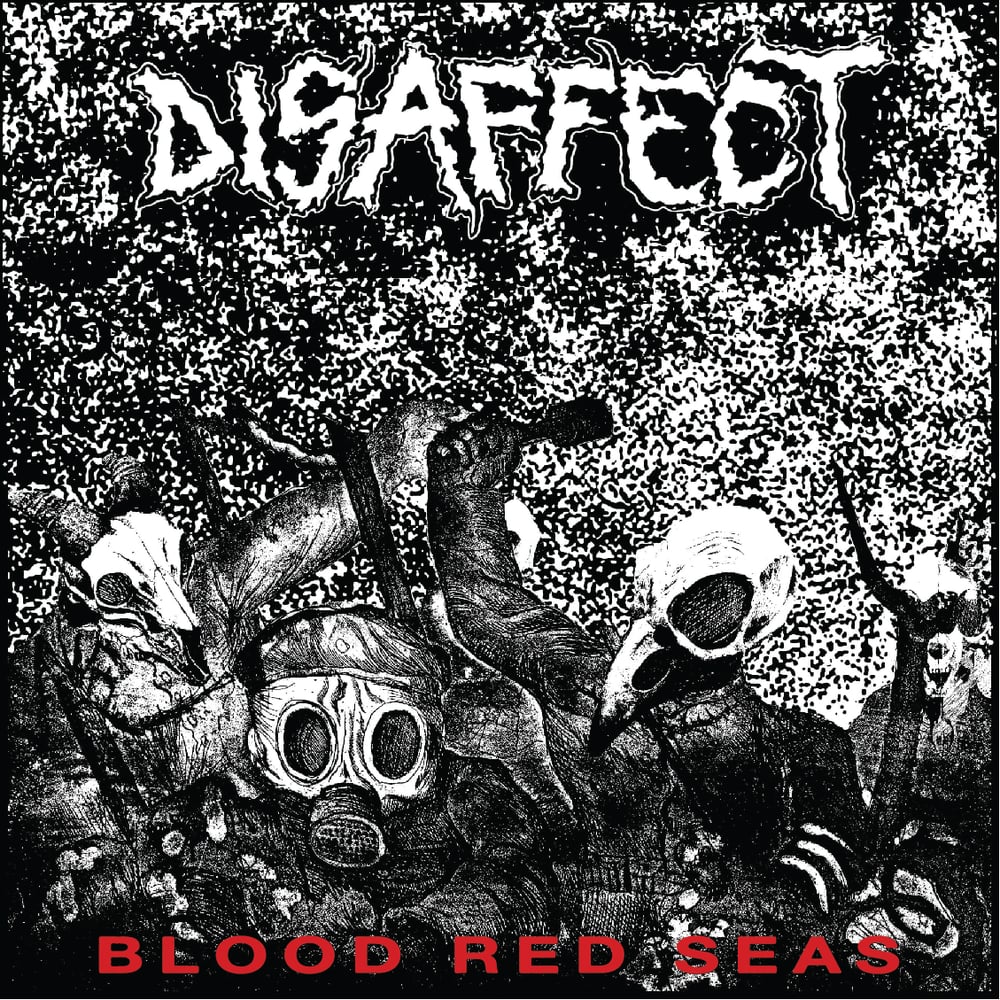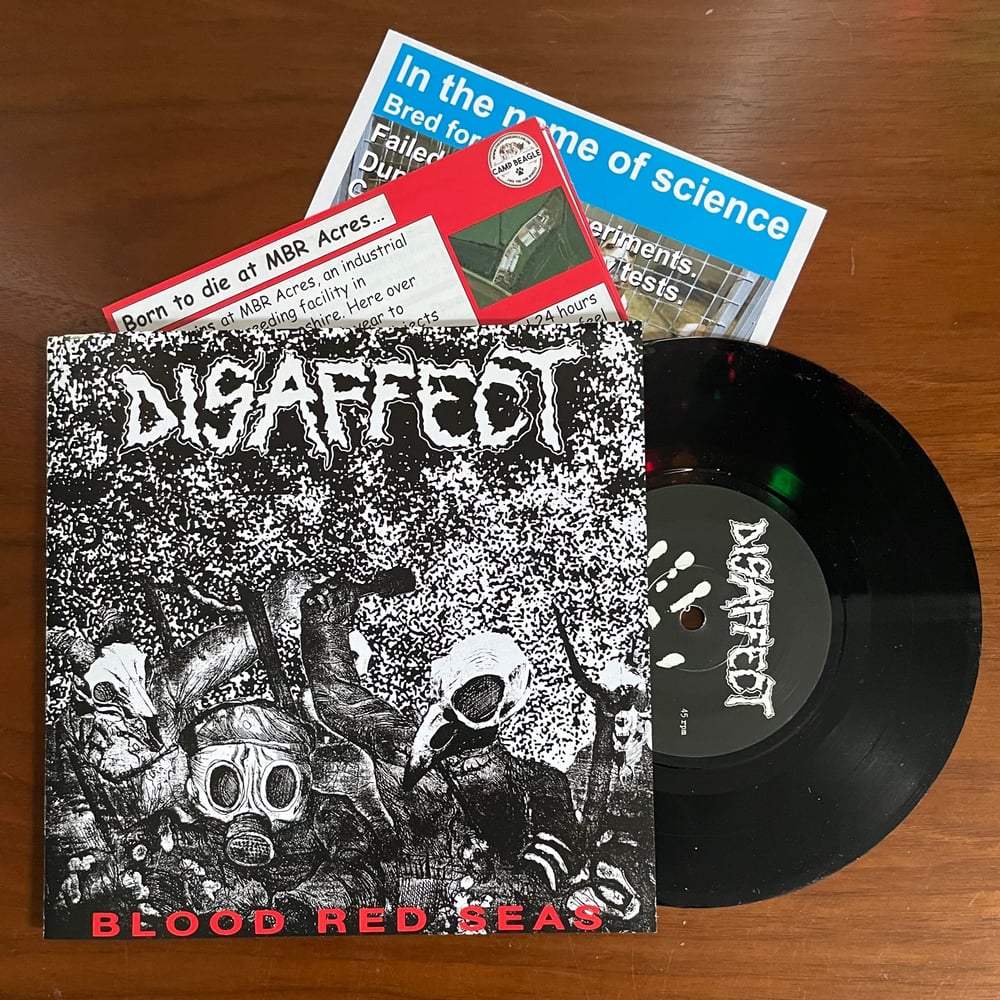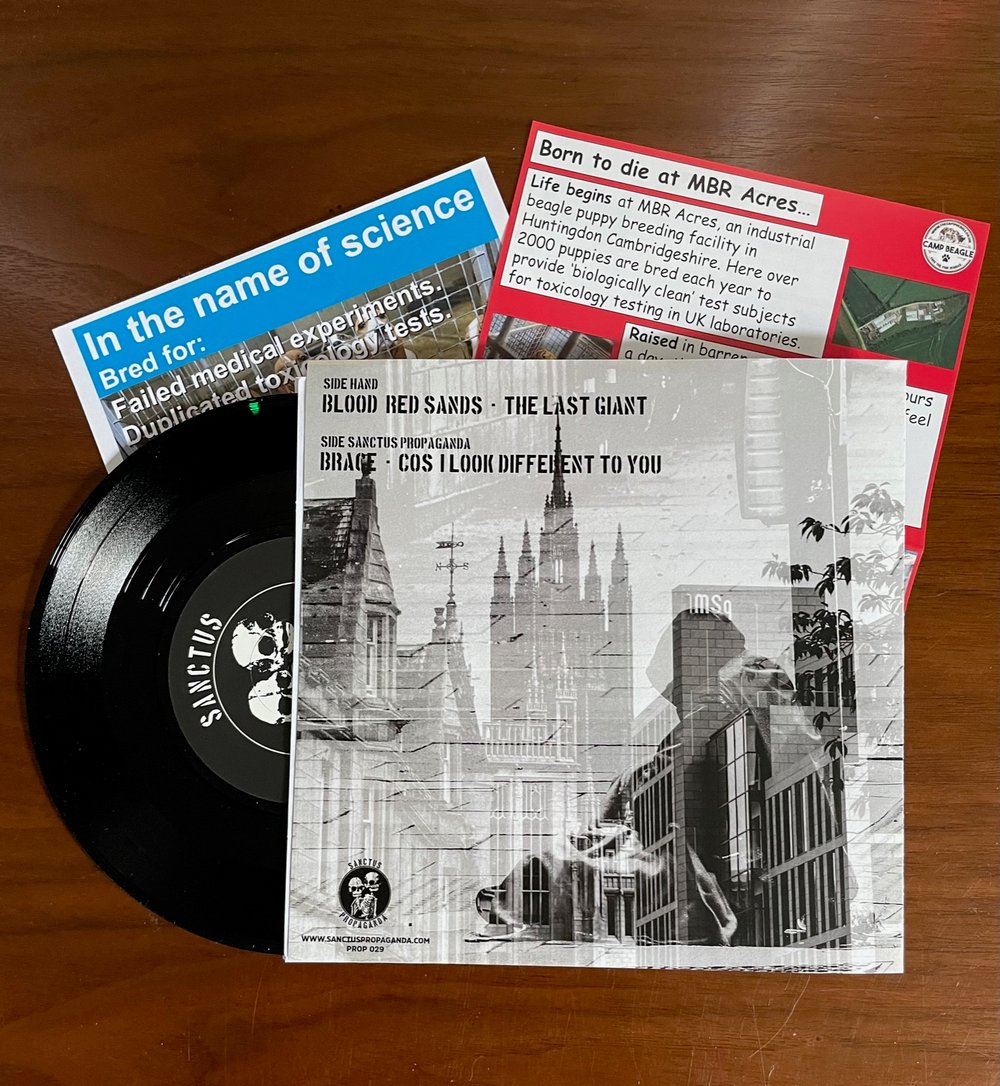 DISAFFECT "Blood Red Seas" 7" EP
Euro Import.
Black Vinyl 7" with inserts
Brand new EP from the Scots recorded at Dobra 12 Studio. New songs and old songs recorded some 25 years later. Full on punk attack!
This record is just as ferocious as Disaffect were back in the '90s and with their trademark fast chuggy sound, dual vocals and punishing drums. The A side songs are both concerned with the persecution and murder of whales. "Blood Red Sands" is a descriptive analysis of the Grind in the Faroe Islands, in which pods of pilot whales are driven into a cove and bludgeoned and hacked to death staining the sea and sand red. Disaffect compare the people hacking away at the pilot whales together as a family in an act of community barbarism, with the whales being slaughtered together as a family, a community under attack. "The Last Giant" is a lament for whales being hunted to extinction in the open seas and is a re-recording of an older song. On the B side, "Brace" is a really punchy tight number with a broad self care message about personal autonomy. "Cos I Look Different To You" has a whole heap of melodic tune-age lurking in amongst the fast and fuzzy thrash. The song questions human attitudes to non-human species. It sets out how animals are tortured in laboratories and even if they are free from cages, animals are hunted, trapped and poisoned. It finishes abruptly with the question "Tell me, will this murder ever stop?".
Track list:
Side A:
Blood Red Sand
The Last Giant
Side B:
Brace
Cos I Look Different To You