DISAFFECT / SANCTUS IUDA "Fuck All Borders" LP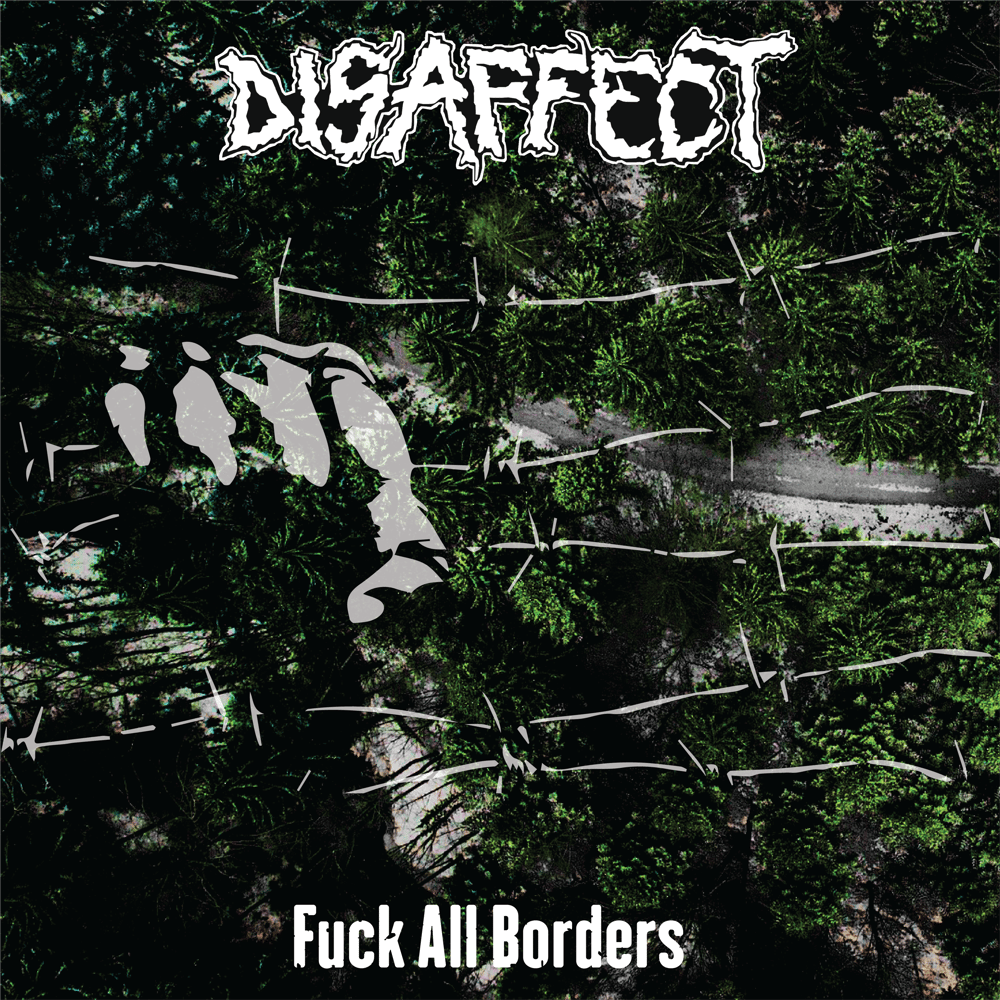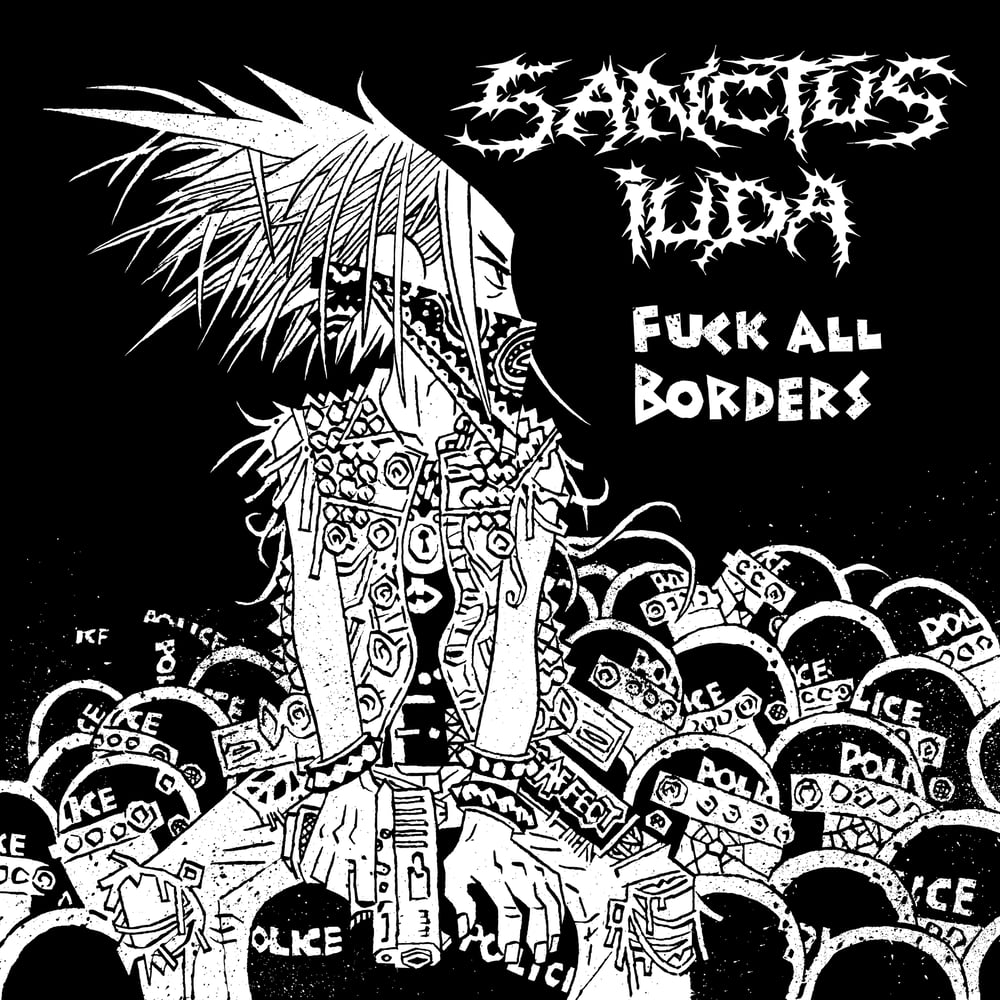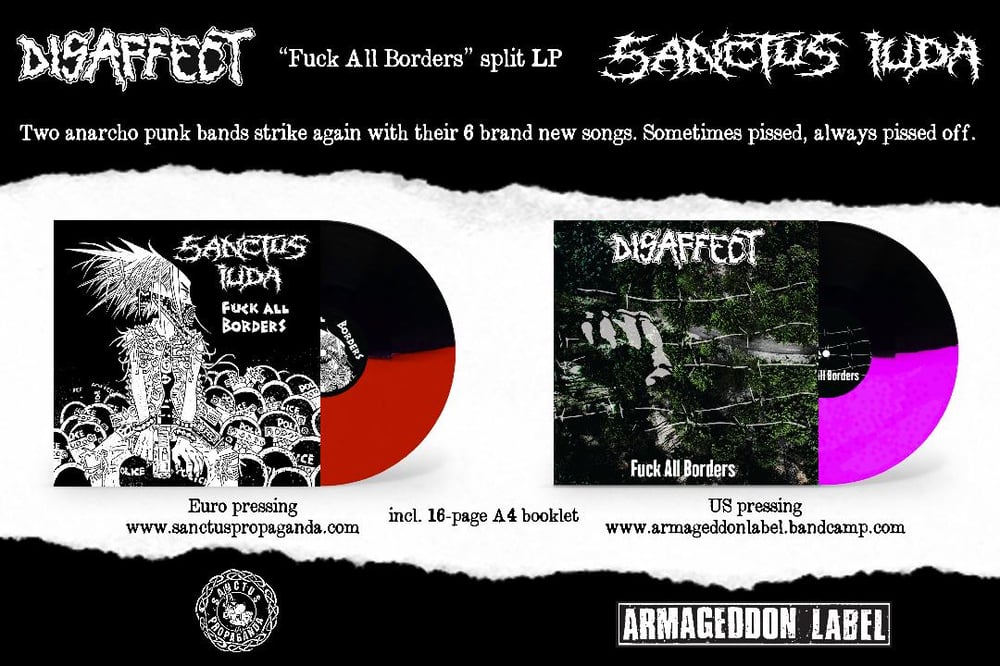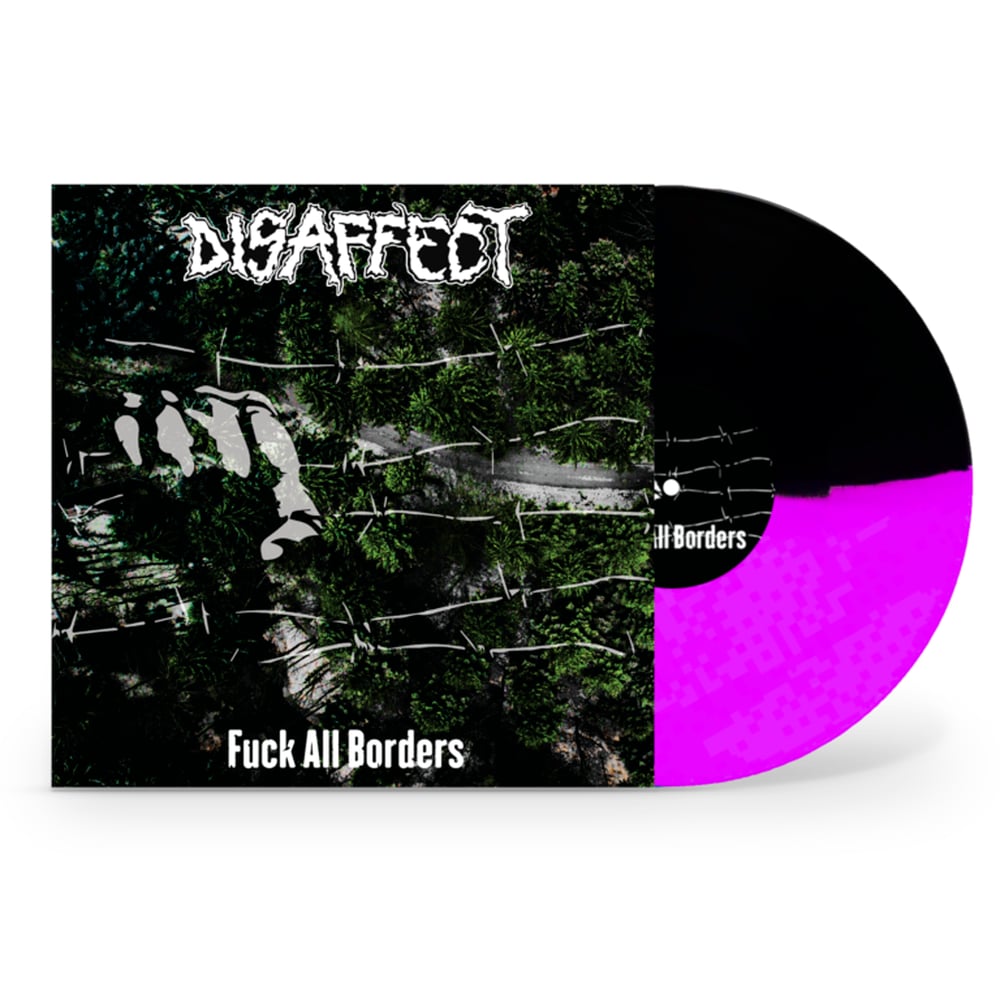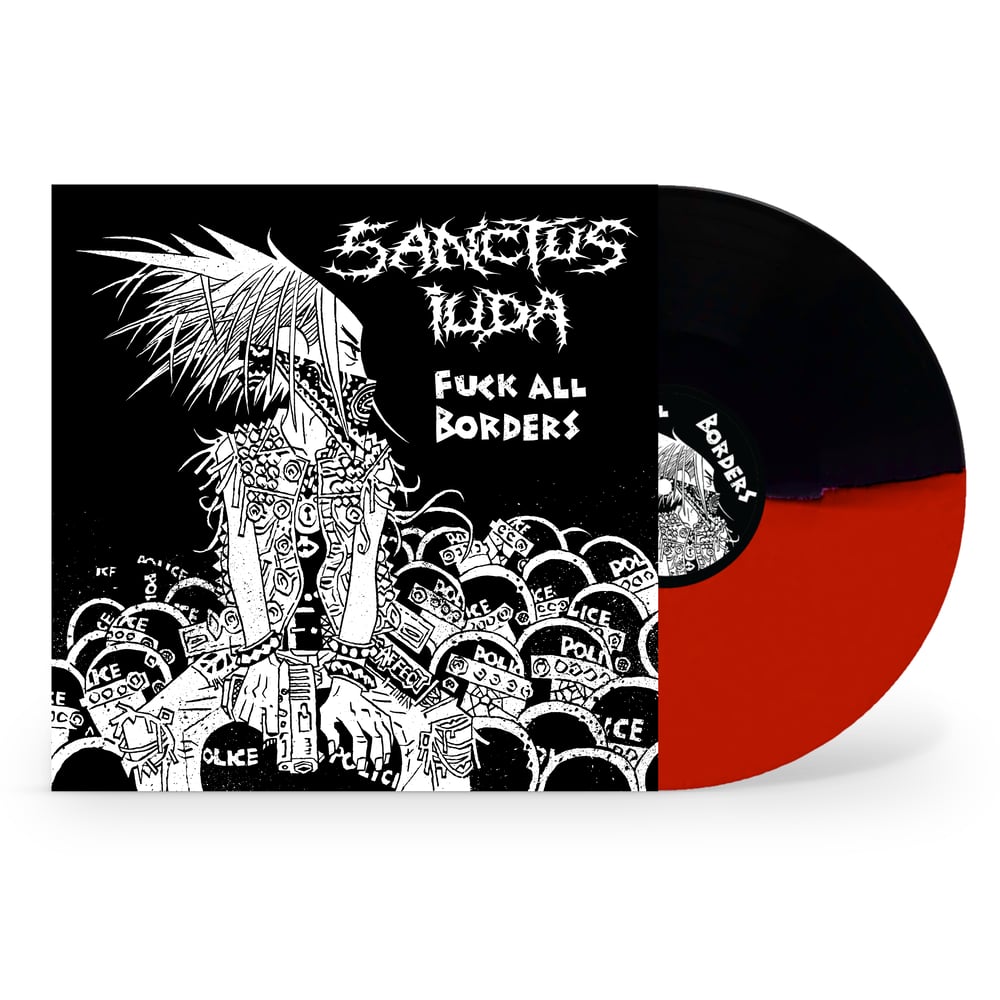 DISAFFECT / SANCTUS IUDA "Fuck All Borders" LP
Formats: LP
Armageddon Label 042 / AL-042
Sanctus Propaganda
Release date Friday June 30th, 2023
Shipping NOW
LP on 150gram Ltd colored vinyl
US Version: Black / Pink split colored vinyl ltd to 418
Euro Version: Black / Red split colored vinyl ltd to 450
Two anarcho punk bands from the 90s are back with 6 brand new songs each against borders, religion, fascism and bigotry
Disaffect from Glasgow, Scotland, UK. Formed in early 90's and disbanded a few years later and some members along with Sedition members, formed Scatha and Quarantine. Reformed in 2019 with original members; Joe, Brian, Lynne and Billy and adding new members Lee from 36 Crazy Fist and Jim from Machine Gun Etiquette, Ramrod and Fleas and Lice.
Sanctus Iuda are a long running punk band from Poland. They play ferocious angry political, anarchist punk.
All the anger etched into split colored vinyl 150g vinyl and includes a 16 page booklet.
Side 1: Disaffect
1. Into the Darkness
2. Profit from Pain
3. Stranglehold
4. The Forest
5. Keep it Political
6. Burned Out
Side 2: Sanctus Iuda
7. Odmawiamy Klękania
8. Tylko Moje Własne Szczęście
9. Zatańcz Na Radiowozie
10. Nowy Różaniec
11. Będę Sączyć Jad
12. Wrażliwość