DISAFFECT "Sanctus Propaganda Sessions Vol.3" LP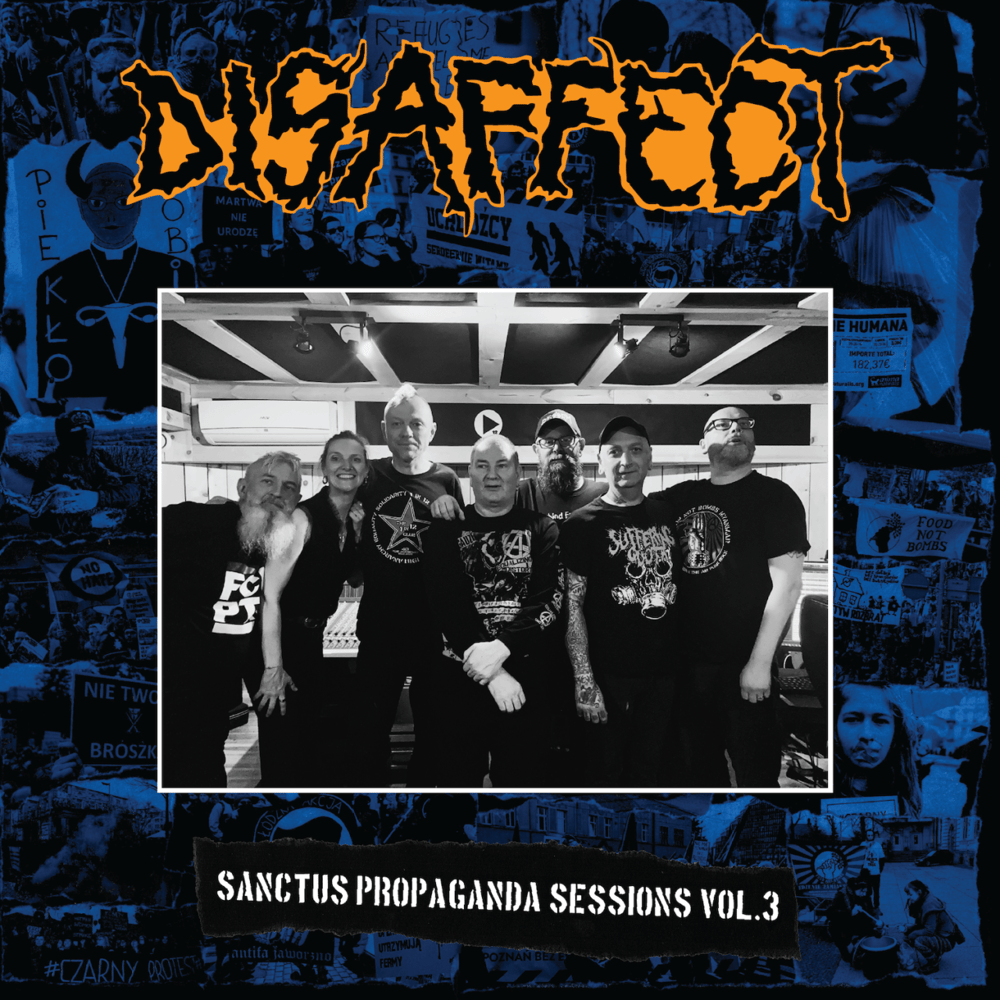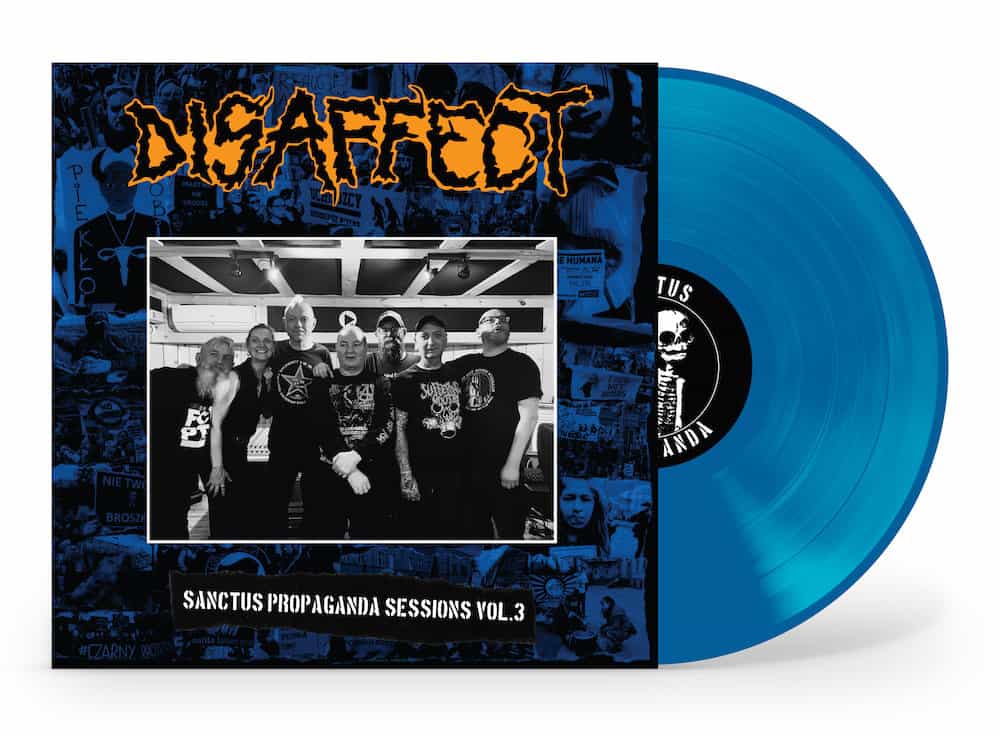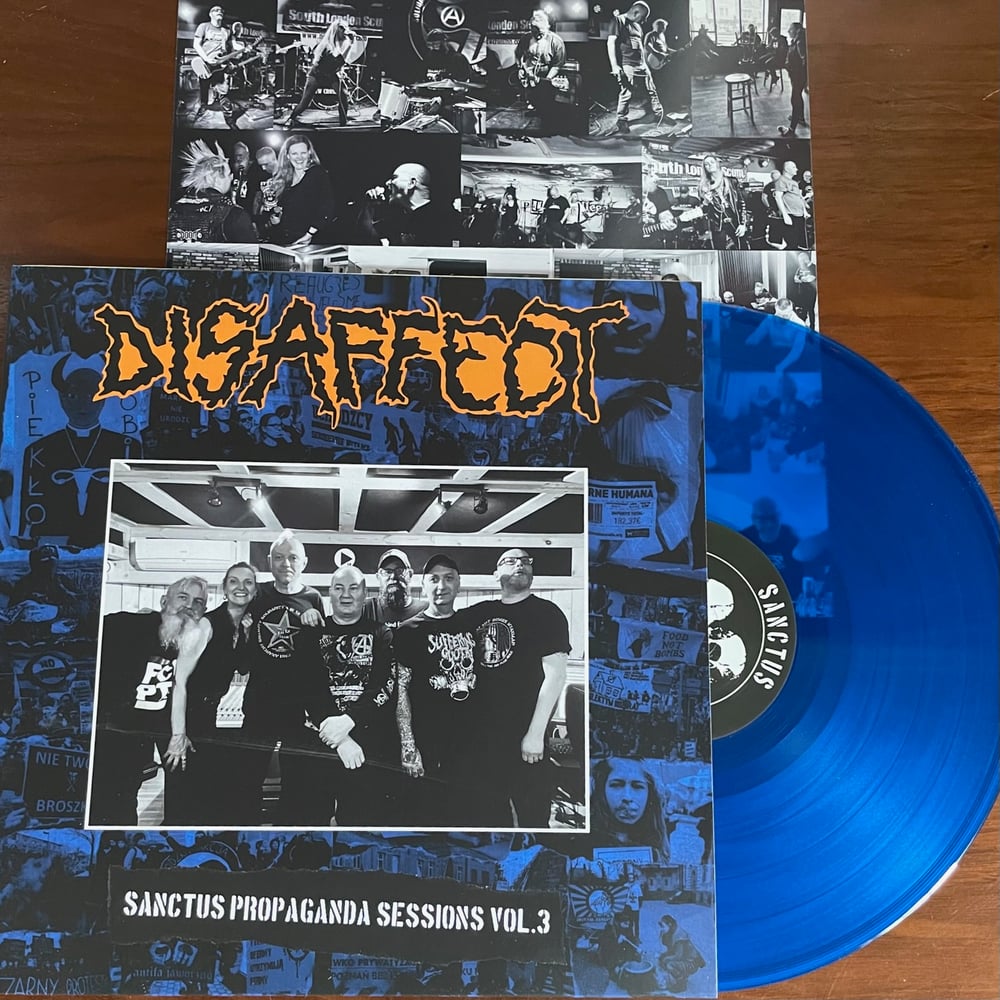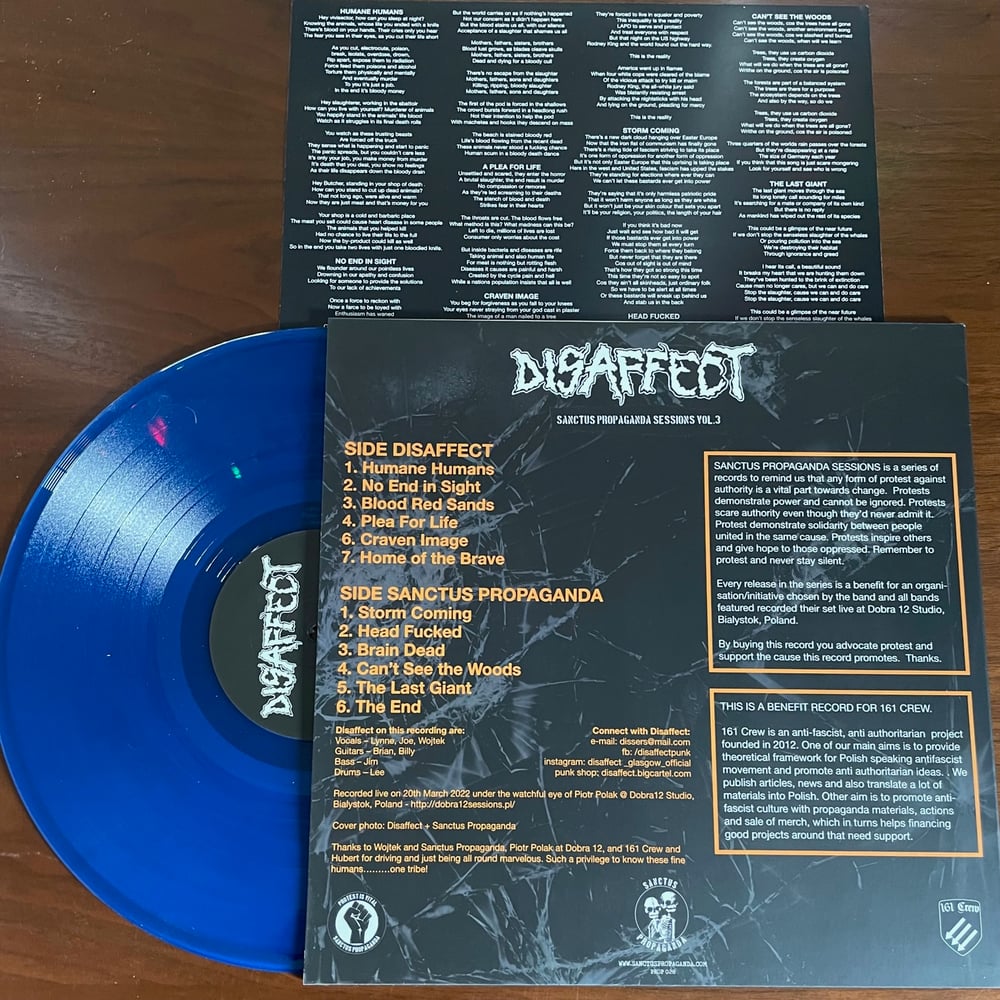 Disaffect "Sanctus Propaganda Sessions Vol.3" LP
Euro Import.
LP on blue vinyl with 2 sided 12x16 poster/lyric insert
Disaffect are back! This time with live session straight from Dobra 12 Studio recorded in March 2022. 11 old hits and a brand new one from your beloved Scottish veterans. A benefit release for 161 Fest. Your soundtrack when you punch a local nazi in the face. Released on blue vinyl only.
The Sanctus Propaganda series has a purpose "to remind us that any form of protest against authority is a vital part towards change." Punk music as an act of protest. For people who say punk shouldn't be political, Sanctus Propaganda provide a neat counter argument. Every release in the series is a benefit for an organization or cause chosen by the band concerned. In this case it is 161 Crew, which is a Polish antifascist and anti-authoritarian project set up to proselytize and spread antifascist culture.
Disaffect thunder their way through 13 songs taken from various EPs. This covers songs from from the '90s up to a couple from the recent Blood Red Seas EP we reviewed already. The sociopolitical subject matter of this collection ranges from human rights concerns such as fighting fascism, religion and colonialism through to animal and earth liberation.
The whirlwind wall of sound that a live session can sometimes produce is perfect for a band like Disaffect. The drums hammer like a road drill. The meandering bass and dueling guitars combine into a wall of twang and motorbike engine roar. Brutal. Meanwhile Joe and Lynne take it in turns to shout and growl at the top of their throaty voices. Even the melodic intros to "Can't See The Woods" and "The End" soon ramp up the speed and ferocity. This is my kind of punk noise—raw and belligerent, political and unapologetic, and pressed on a nice translucent blue.
Track list:
Side A:
Humane Humans
No End in Sight
Blood Red Sands
Plea for Life
Craven Image
Home of the Brave
Side B:
Storm Coming
Head Fucked
Brain Dead
Can't See the Woods
The Last Giant
The End