DISCHARGE "Hear Nothing See Nothing Say Nothing" LP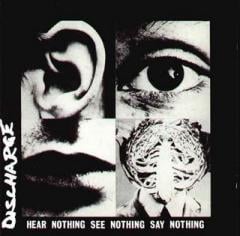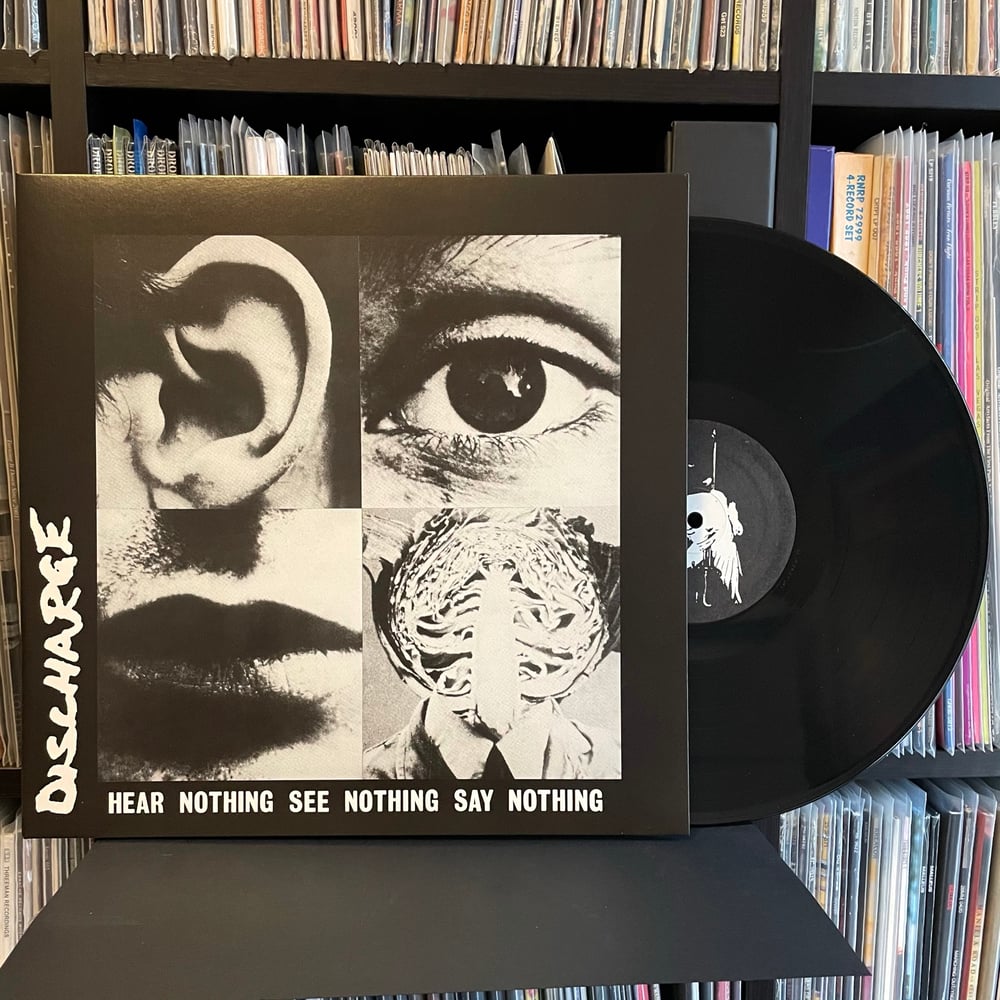 DISCHARGE "Hear Nothing See Nothing Say Nothing" LP
150 gram black vinyl in heavyweight board gatefold sleeve.
Gatefold vinyl reissue of one of the most influential and essential punk records. A true building block album that stands the test of time.
A must have punk record.
Hear Nothing See Nothing Say Nothing is the debut studio album by English hardcore punk band Discharge, originally released in 1982 by Clay Records.
Considered by many to be one of the best, if not THE BEST UK hardcore punk records of the 1980s. This record caught Discharge at the peak of their powers, combining the anger, intensity and power of their early material with a high caliber of production and musicianship. Pure anger and power, shocking and provocative graphics combined with rampaging riffs and coarse vocals. Faithfully reproduced as a gatefold LP. Essential.
Tracklist
Hear Nothing See Nothing Say Nothing
The Nightmare Continues
The Final Blood Bath
Protest And Survive
I Won't Subscribe
Drunk With Power
Meanwhile
A Hell On Earth
Cries Of Help
The Possibility Of Life's Destruction
Q: And Children? A: And Children
The Blood Runs Red
Free Speech For The Dumb
The End