DISCHARGE "Why" LP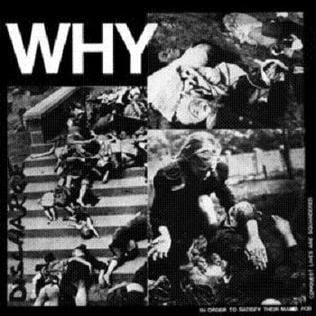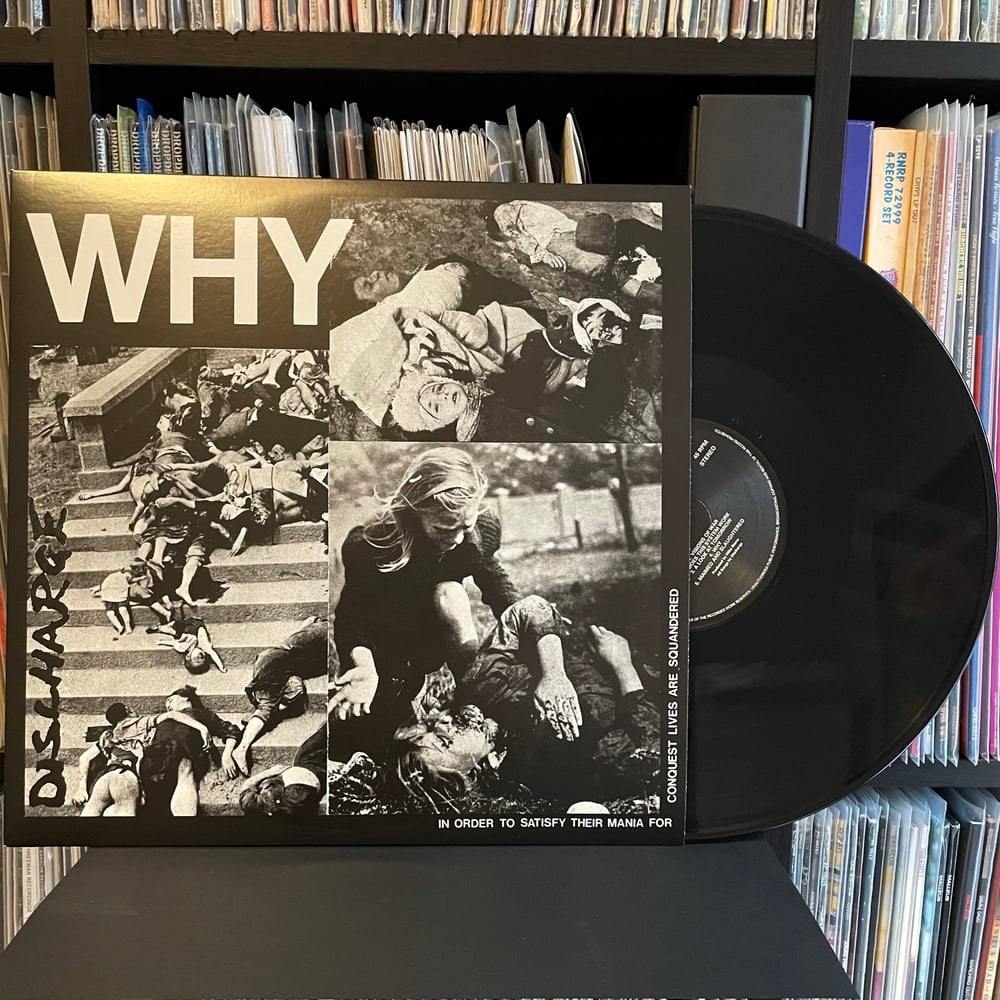 DISCHARGE "Why" LP
150 gram black vinyl in heavy board jacket.
Vinyl reissue of one of the most influential and essential punk records.
This might top their debut LP in sheer ferocity and anger, my personal favorite!
A must have punk record.
An unrelenting blast of raw punk anger. This genre defining record turned up the intensity of hardcore punk several notches. A searing protest against the insanity of war and madness of politicians set to the most powerful and bombastic hardcore assault laid down to that date.
Originally released in 1981, this is the 4th EP from legendary British hardcore group Discharge and it's perhaps their most famous and widely regarded recording. A blistering 10 tracks clocking in at around 15 minutes total, Why? reached #1 on the UK indie charts which, when listening today, seems like a miraculous feat for such a brutal and revolutionary sound. Discharge paved the way for '80s crust and thrash punk and literally have a genre of punk named after their unique rhythmic approach and the dozens of imitators it spawned,: "D-beat"; This EP, along with the classic debut album, Hear Nothing See Nothing Say Nothing are two of the most essential recordings in the history of UK Punk.
Tracklist
Visions Of War
Does This System Work
A Look At Tomorrow
Why
Maimed And Slaughtered
Mania For Conquest
Ain't No Feeble Bastard
Is This To Be
Massacre Of Innocents (Air Attack)
Why