DISORDER "Under The Scalple Blade" LP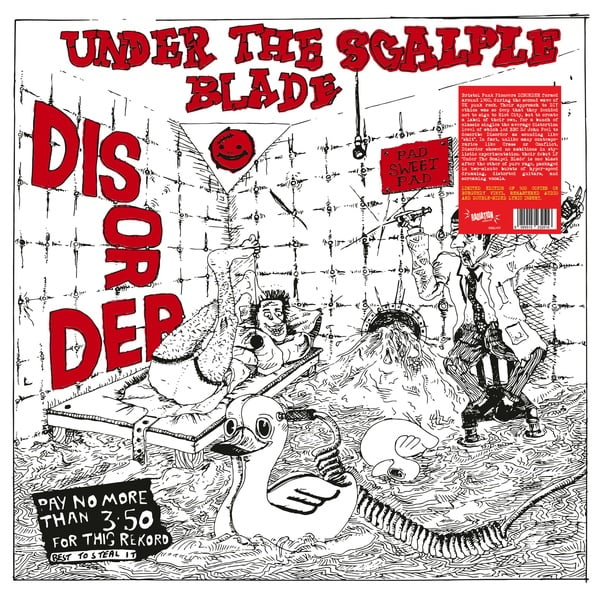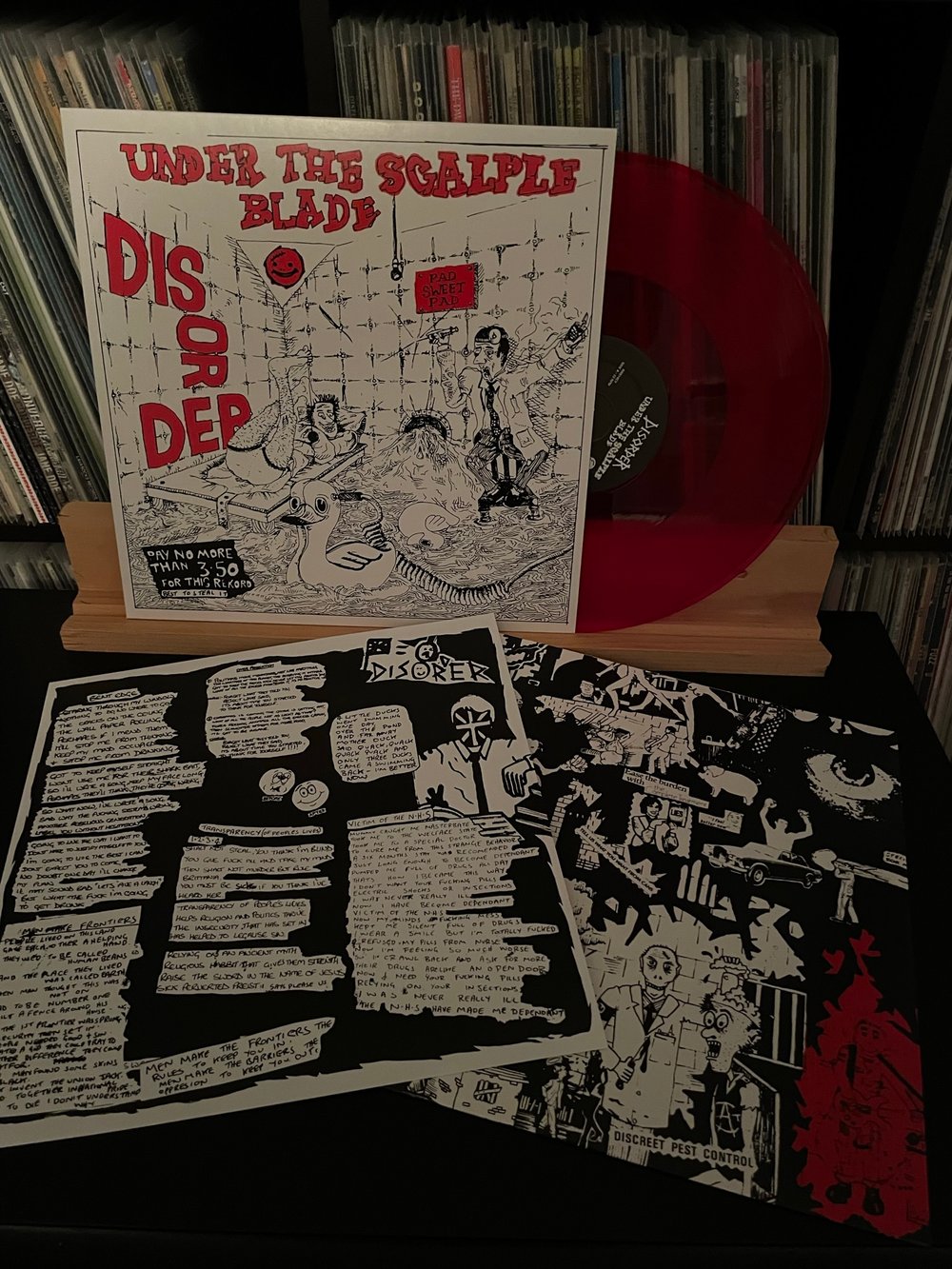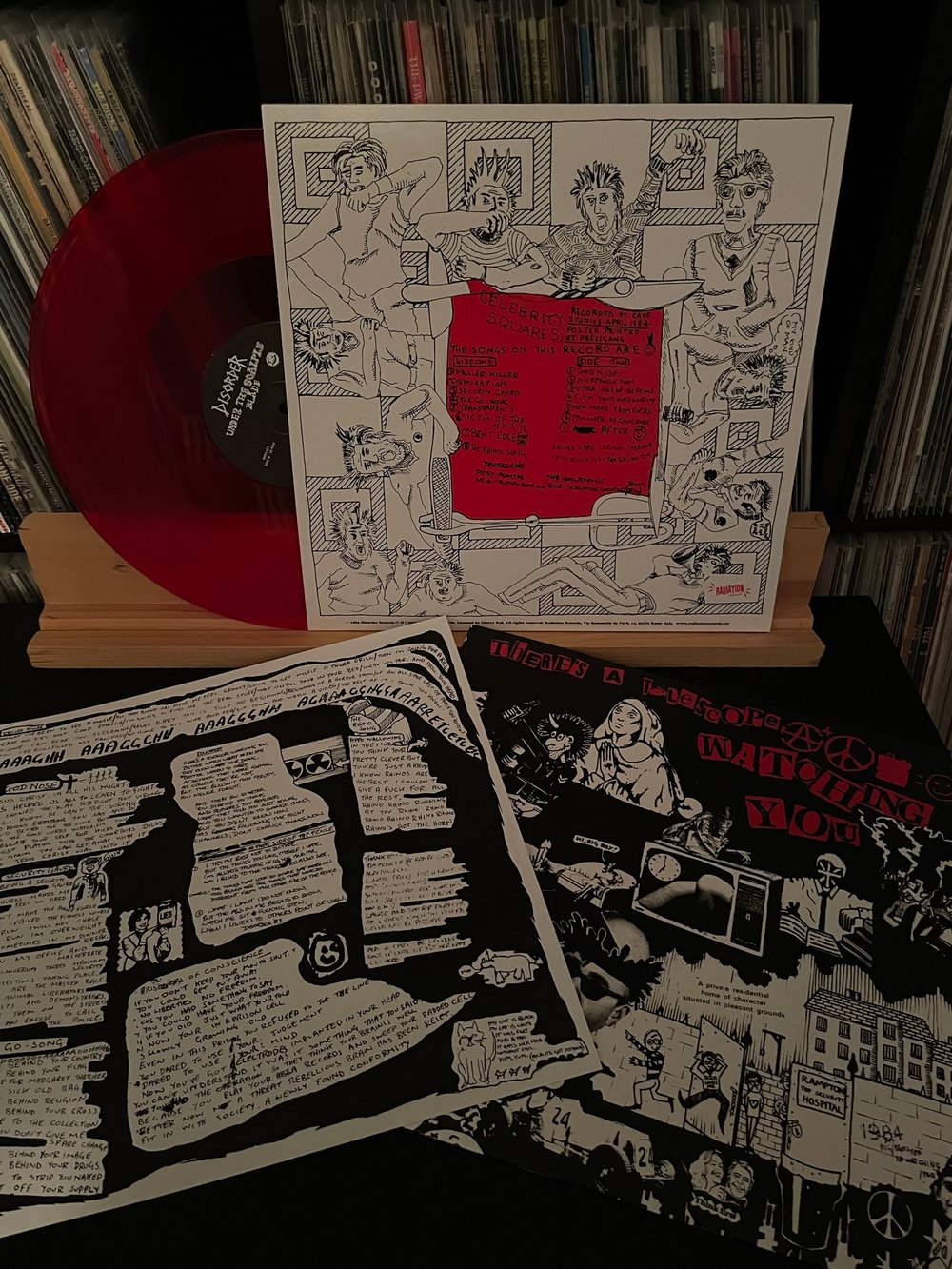 DISORDER "Under The Scalple Blade" LP
Properly done reissue of this classic Disorder LP. Noisy as fuck punk, no apologies, just raw punk that sounds as pissed today as in '84.
Euro import. RED vinyl LP in heavy board jacket with printed inner sleeve and 2 sided 12x12 lyric insert.
Originally released in 1984. Bristol punk pioneers Disorder formed around 1980, during the second wave of UK punk rock. Their approach to DIY ethics was so deep that they decided not to sign to Riot City, but to create a label of their own, for a bunch of classic singles the average distortion level of which led BBC DJ John Peel to describe Disorder as sounding like "shit". In fact, unlike many contemporaries like Crass or Conflict, Disorder showed no ambitions in stylistic experimentation: their debut LP Under The Scalpel Blade is one blast after the other of pure rage, packaged in two-minute bursts of hyper-speed drumming, distorted guitars, and screaming vocals.
Tracklist
Driller Killer
Education
Security Guard
The Go-Song
Transparency
Victims Of The N.H.S.
Bent Edge
The Rhino Song
God Nose
Overproduction
Other Side Of The Fence
Fuck Your Nationality
Men Make Frontiers
Prisoner Of Conscience
After