DOOM "Doomed From The Start" LP (PREORDER)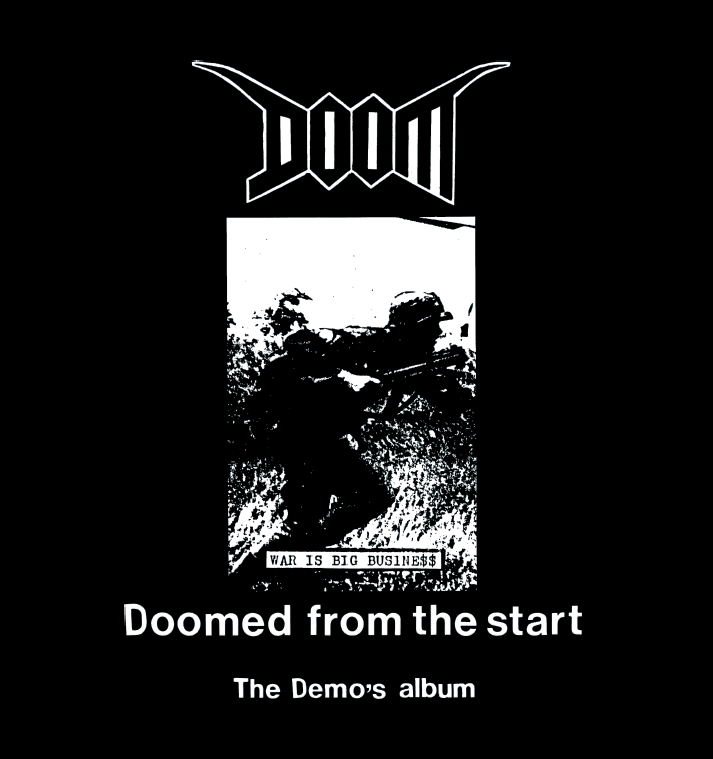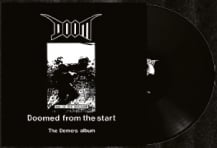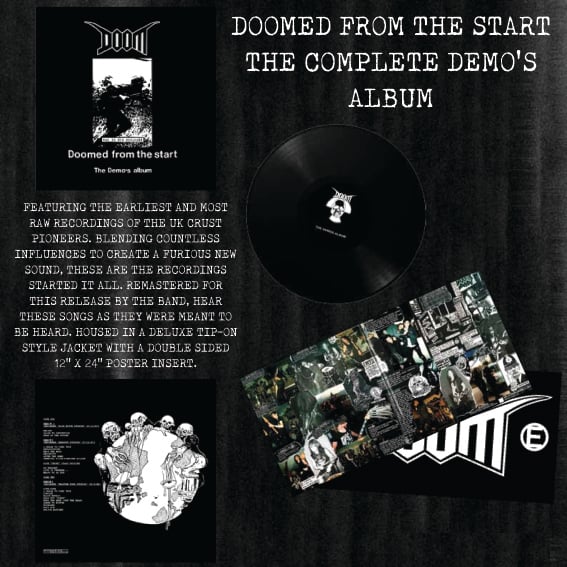 DOOM "Doomed From The Start" LP
PRE-ORDER will ship out as soon as we have them.
Expected ship date late July/early August.
Any items ordered with a pre-order title will be held until then!
The Complete Demos Album: Repressed for the first time in a decade, the recordings that started it all. Housed in a deluxe Tip-On sleeve with a double-sided 12" x 24" poster insert. 150gram black vinyl.
Tracklist:
Demo #1
Relief
Slave To Convention
Fear Of The Future
Demo #2
A Dream To Come True
Exploitation
Beat The Boss
Obscenity
After The Bomb
Terminal Filth Wimpcore Killer
Live "Udine" Italy 30/3/89
No Thought
Life In Freedom...
Means To An End
Demo #3
Life-Lock
A Dream To Come True
Circles
Black Monday
Sold Out "Scene"
Bury The Debt (Not The Dead)
Agree To Differ
Diseased
Nazi Die
Police Bastard