EXPLODING CORPSE ACTION "Inter-Dimensional Annihilation..." LP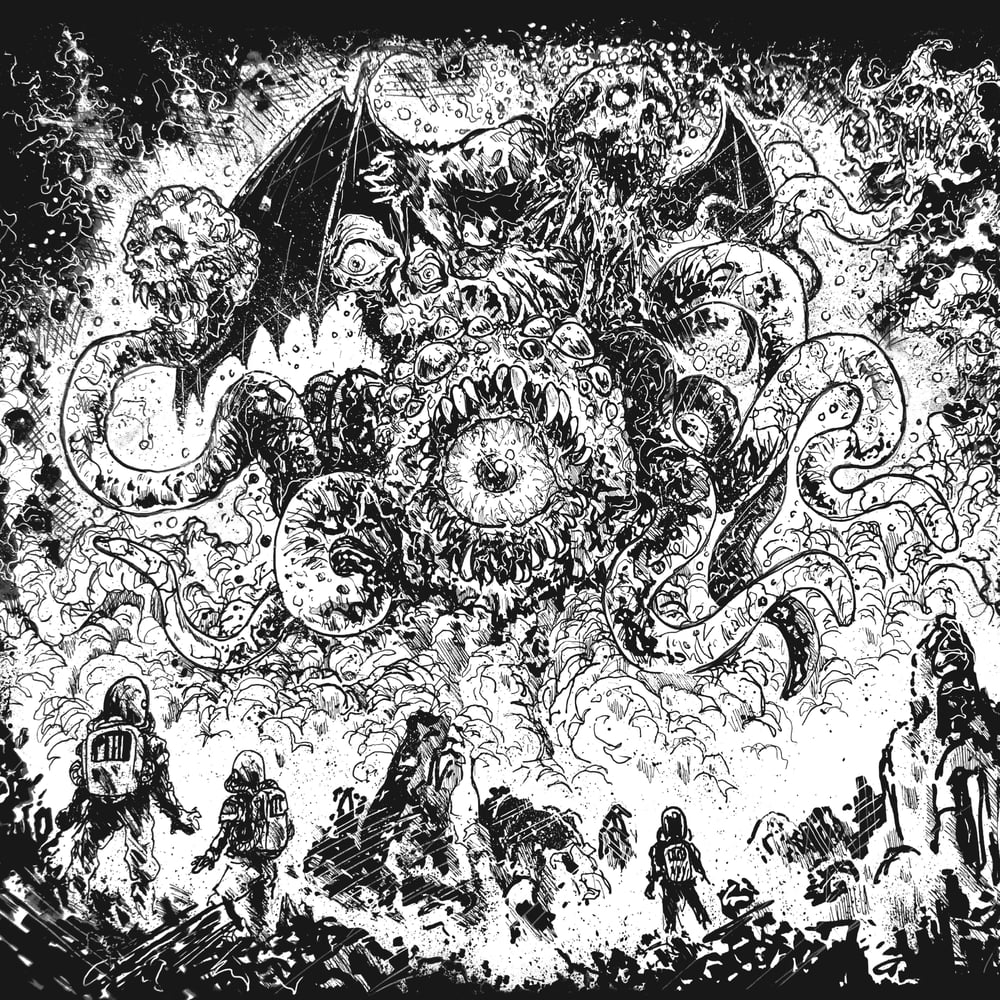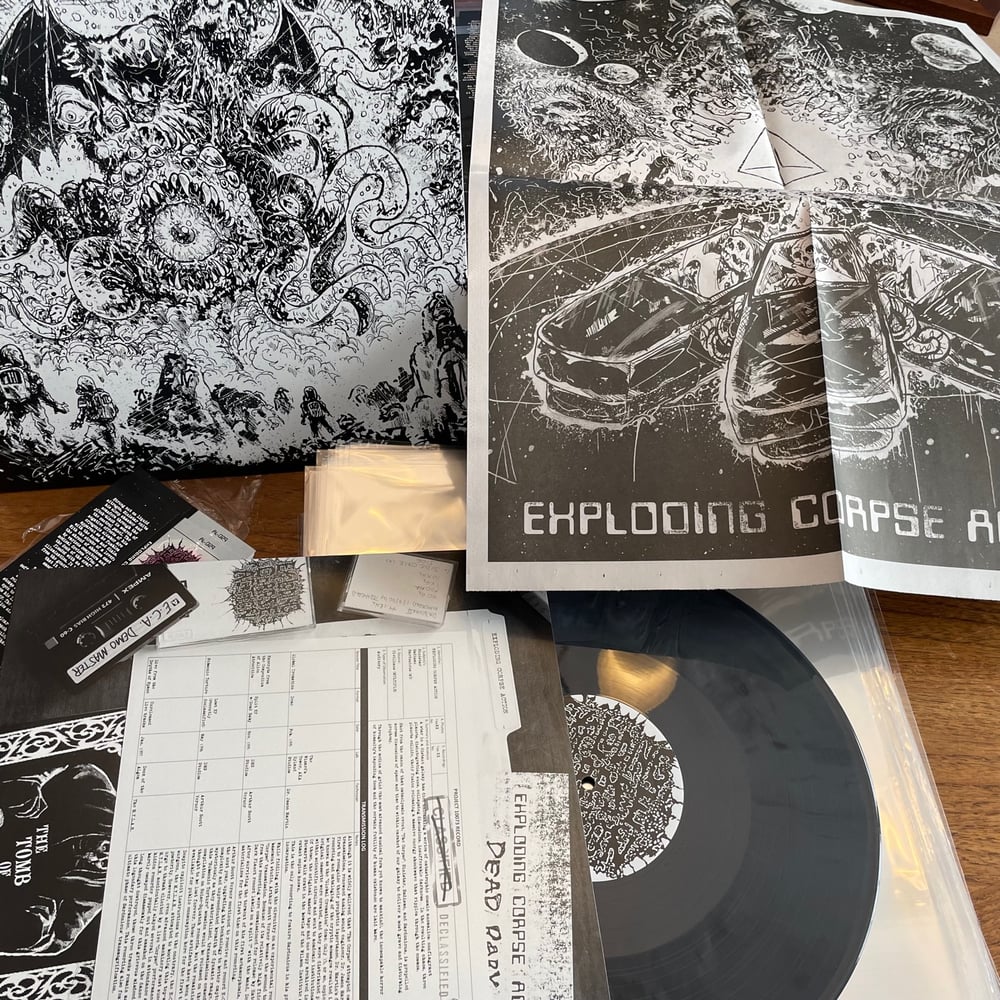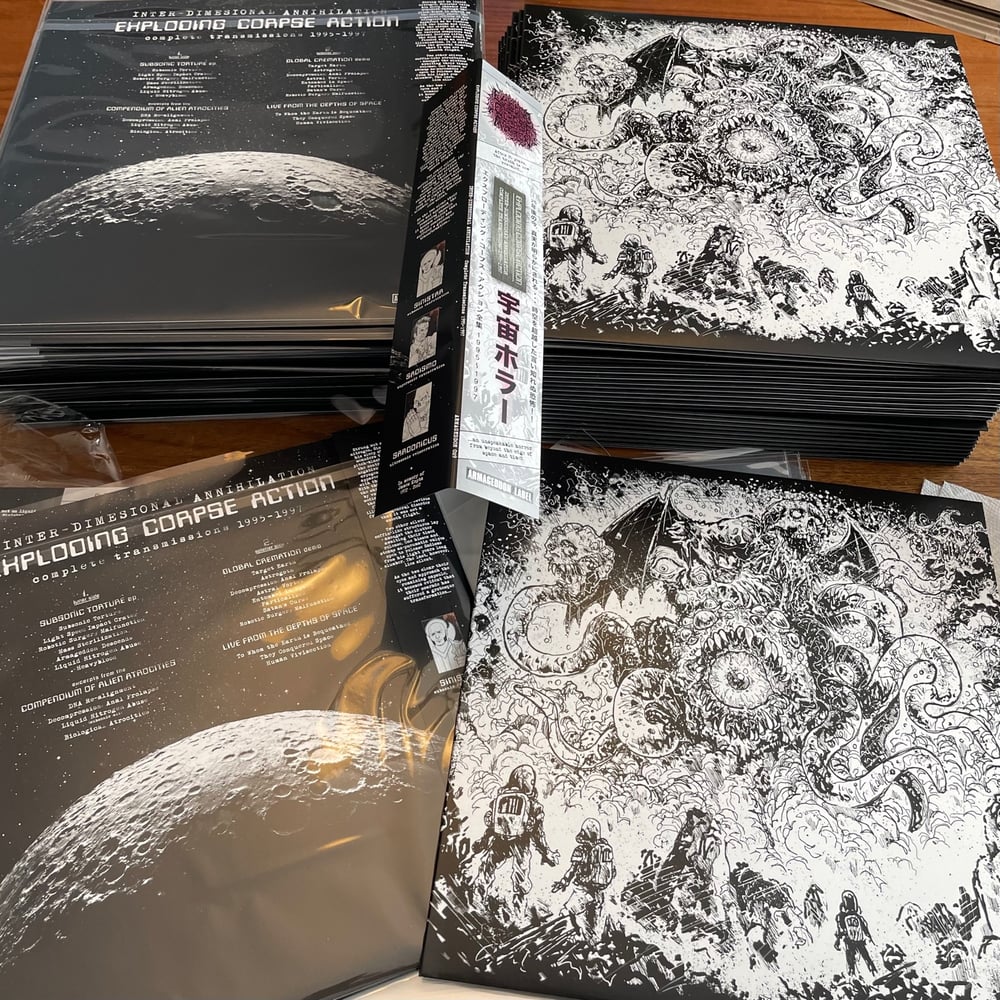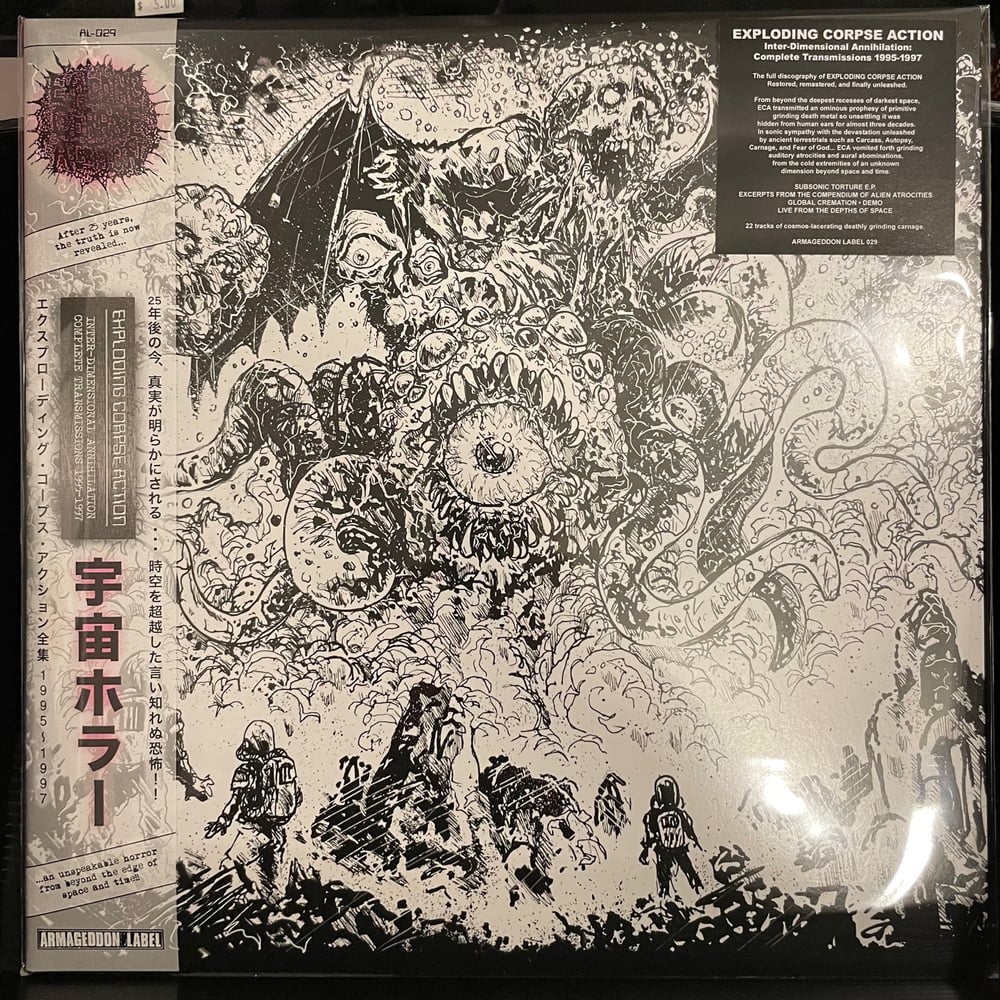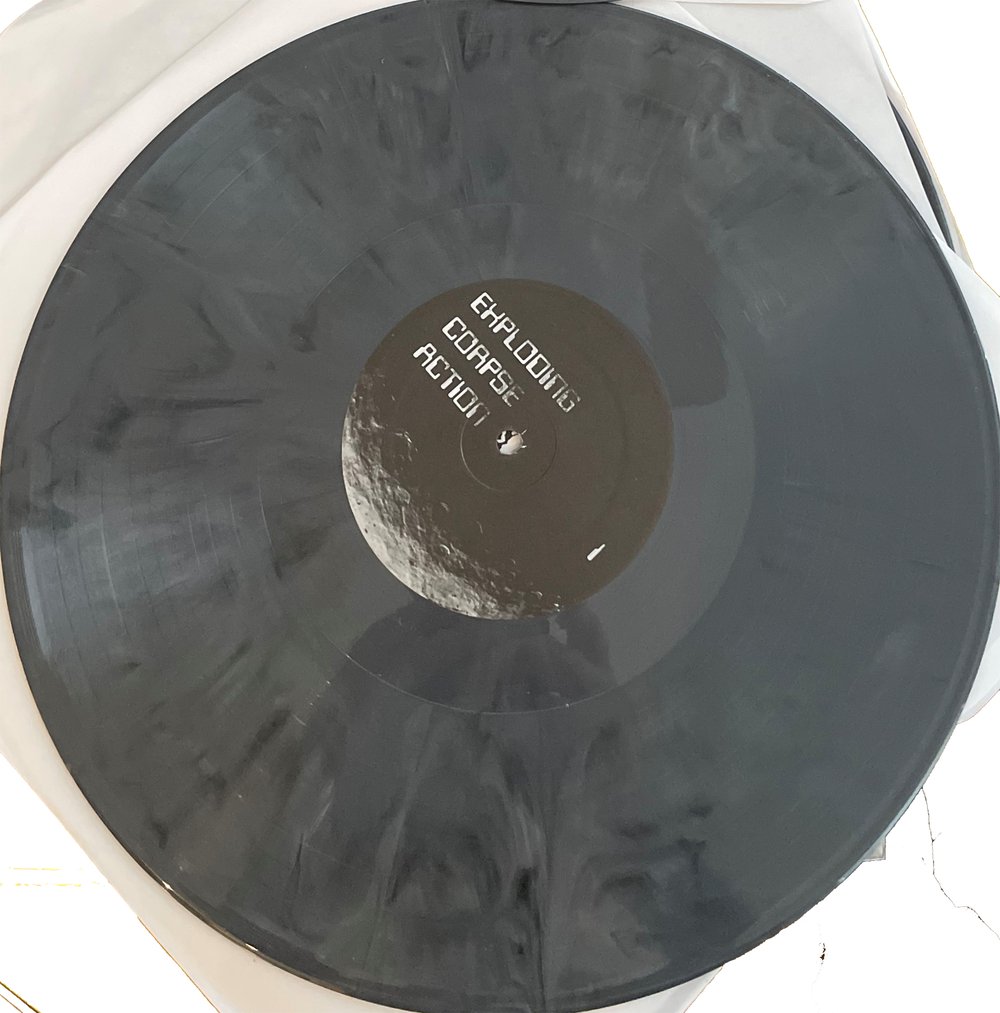 EXPLODING CORPSE ACTION "Inter-Dimensional Annihilation: Complete Transmissions 1995-1997" LP
Formats: LP
Armageddon Label 029 / AL-029
Release date April 23, 2023
Shipping NOW for street date.
Any orders with a pre-order title will not ship until all items from order are in stock.
LP on 150gram Asteroid Gray colored vinyl housed in heavy board sleeve with printed inner sleeve, poster and OBI. Ltd to 500 copies.
A long time Armageddon Label project that was started in 2004 that has now come to completion.
The full discography of EXPLODING CORPSE ACTION, fully restored, remastered, and finally unleashed.
From beyond the deepest recesses of darkest space, ECA transmitted an ominous prophesy of primitive grinding death metal so unsettling it was hidden from human ears for almost three decades. In sonic sympathy with the devastation unleashed by ancient terrestrials such as Carcass, Autopsy, Carnage, and Fear of God, ECA vomited forth grinding auditory atrocities and aural abominations, but from the cold extremities of an unknown dimension beyond space and time. Radiometric dating confirms the ECA master tapes originated from the wasteland of a long-forgotten epoch of human existence: the 1990s. Submitted here for your approval is the full record of ECA's inimical augury including their initial planet-pulverizing demonstration, subsequent species-neutering auditory experiments, cosmos-lacerating live carnage, and their galaxy-dissevering lost ep, which is unveiled here for the first time. ECA's Inter-Dimensional Annihilation: The Complete Transmissions 1995-1997…the truth will now be told.
Tracklist:
SUBSONIC TORTURE E.P.
Subsonic Torture
Light Speed Impact Crater
Robotic Surgery Malfunction
Mass Sterilization
Armageddon Descends
Liquid Nitrogen Abuse
Heavyblood
EXCERPTS FROM THE COMPENDIUM OF ALIEN ATROCITIES
DNA Re-Alignment
Decompression: Anal Prolapse
Liquid Nitrogen Abuse (Subsonic Mix)
Biological Atrocities
GLOBAL CREMATION • DEMO
Target Earth
Astrogoth
Decompression Anal Prolapse
Astral Vortex
Entombed In Space
Particalized
Satan's Curse*
Robotic Surgery Malfunction
LIVE FROM THE DEPTHS OF SPACE
Human Vivisection
To Whom The Earth Is Bequeathed
They Conquered Space
(* Originally by Possessed)
Sardonicus: Drums
Sadismo: Guitars, Vocals
Sinistar: Vocals, Bass
In memory of interstellar shredder Jim Kopta (R.I.P. 2002)