EYEHATEGOD / PSYCHO "Live In Europe 2011" 9" EP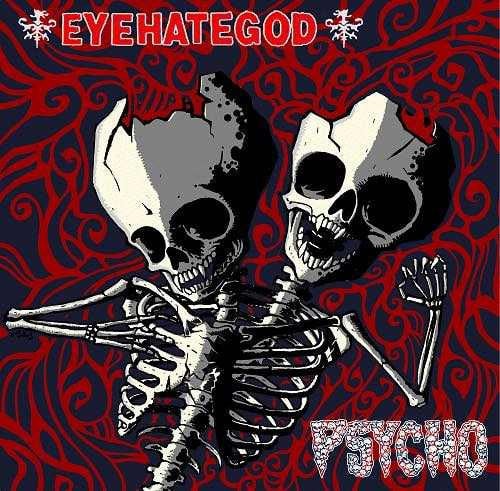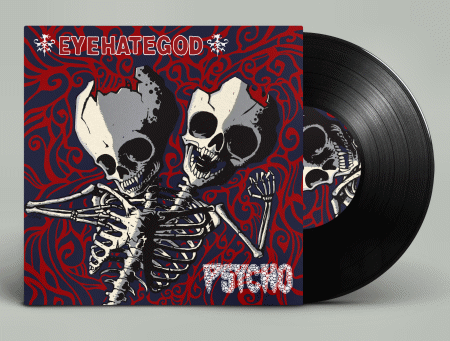 EYEHATEGOD / PSYCHO "Live In Europe 2011" 9" EP
Ltd edition 9 inch black vinyl EP housed in a heavy board jacket with 9x9 insert
Euro Import
Shifting from the most disturbing swamp music by the New Orlans undisputed kings of sludge to the frantic grinding hardcore artillery by Boston's most deranged trio, this slab of vinyl is a terrific discharge of energy, that perfectly shows their top notch ability to perform amazing live shows. We're sending out all the orders now, so you can start to heat up your turntable, your copy will be soon in your hands!
New Orleans' Sludgecore lords EHG team up with Boston's sickest grinding Hardcore veterans Psycho on a devastating 9″ slab of vinyl: ninefuckinginches of uncontrollable, sheer insanity and negativity from two bands that have never failed delivering anguished, blood-dripping sonic violence over the last 3 decades.. Both sides have been recorded live in Europe during their summer tours June-July 2011, and the audio quality of these soundboard recordings is simply astonishing, clean, powerful and heavy as a steamroller crushing your eardrums!
Both sides capture the very core of the intensity of these bands on stage, and you know what to expect: EHG crank out 3 tormented classics of misanthropy-tinged heaviness: "Story of the eye", "New Orleans is the New Vietnam" and "Sister fucker", PSYCHO complete the hecatomb with 6 short and fast stabs of rabid Hardcore/Grind in their own matchless style.
What else to add? We chose to do this as a 9″ because we find it a highly collectable and enjoyable format and reminds us some classic oversized 8″ pearls of the '80s Japanese Hardcore scene of which we are total maniacs, and to get even closer to that feeling, the front cover art was drawn by Mal.leus taking inspiration from an old Kikejii flexi disc released in 1983 by ADK Records! It also comes with an insert with both bands' photos!
Tracklist
EYEHATEGOD
A1 Story Of The Eye
A2 New Orleans Is The New Vietnam
A3 Sister Fucker
PSYCHO
B1 Mass Consumption
B2 Once A Bully
B3 1000 Miles Away
B4 Drive
B5 Roast Beef
B6 Fletch