GENETIC CONTROL "First Impressions" LP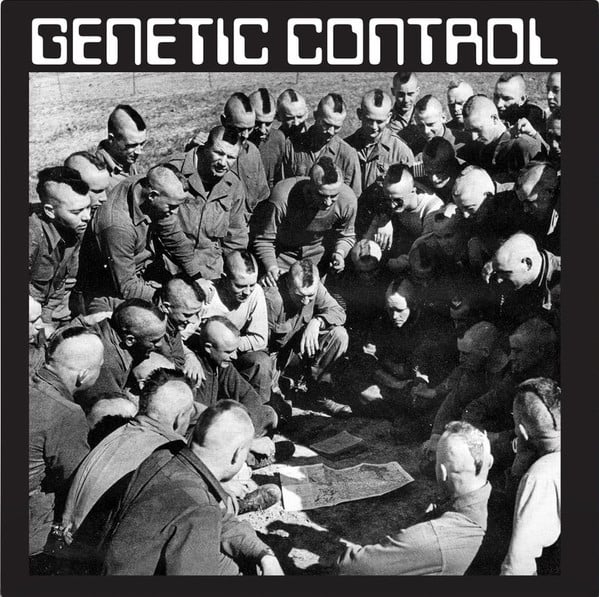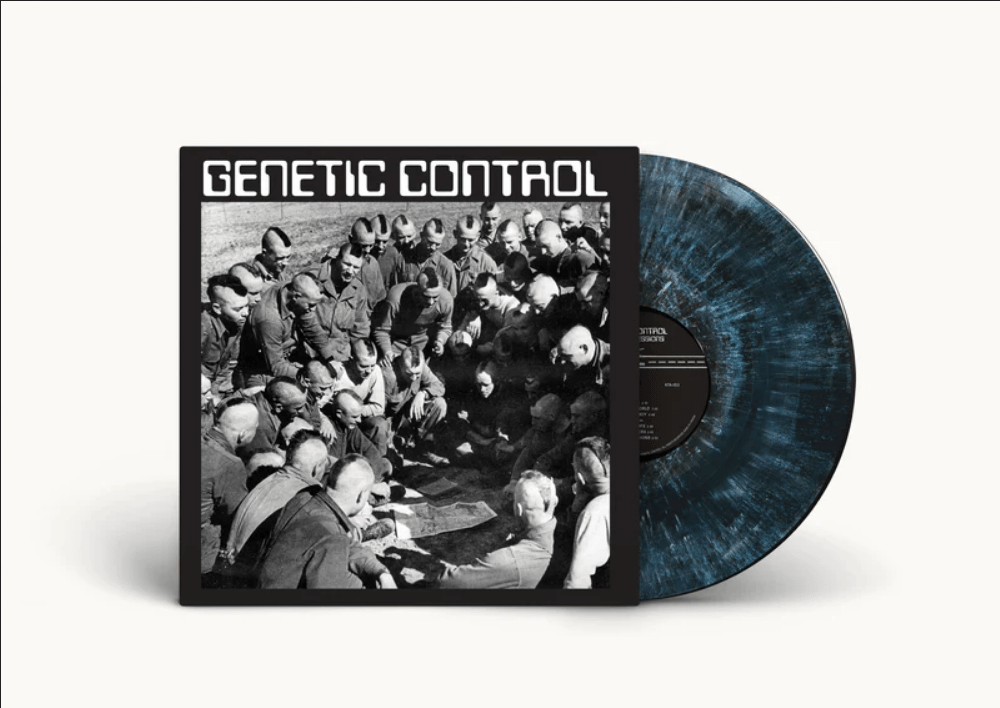 GENETIC CONTROL "First Impressions" LP
Limited numbered edition of 500 copies.
LP on galaxy blue splatter vinyl with 12x12 2 sided insert.
Import
First ever official reissue of the exceedingly rare and hard-to-find First Impressions EP by Montreal punk band Genetic Control released in 1984. This expanded 35th anniversary edition contains 9 previously unreleased tracks from the band's archives for a total of 14 fast and snotty 80s hardcore tunes !
Genetic Control began in 1983. The name "Genetic Control" was taken from a lyric from the song "Get 'em out by Friday", from the album Foxtrot by the band Genesis. The name was also influenced by George Orwell and Aldus Huxley. Genetic Control was an organization that was in charge of designing people in the future from Huxley's novel Brave New World. Influenced by Minor Threat and the Bad Brains, the band established itself in an old apartment block which also served as a rehearsal space for local bands. It was dubbed the BBC (for Bleury Beach Club), which gave birth to the 1980s Montreal hardcore scene. The band first released the song "Suburban Life" on the Primitive Air-Raid compilation album on Psyche Industry Records in 1984.
They wanted to record an album in 1984, but they did not have sufficient funds, and settled for a single release. "First Impressions" was released on Generic Records, and only 500 copies were pressed. Singer Mike Price recorded while on crutches, after he was hurt in the mosh pit during one of their first shows. They also recorded an album in 1985, but there were no master tapes made, as the band opted instead for just a cassette recording, as they could not afford to pay for the multi-track tape, a decision the band and many fans have regretted over the years.
In the following years, their single, which was already very rare, became one of the most sought after collectibles by punk rock record collectors all around the world.
Tracks A1 to A4 previously released on Genetic Control - First Impressions
Track A5 previously released on Various - Primitive Air-Raid (Montreal '84)
Tracks A6 & A7 previously unreleased
Tracks B1 to B7 previously unreleased alternate versions
TRACKLIST:
Love Rat 2:10
Brave New World 1:32
Urban Cowboy 2:48
1984 1:40
Suburban Life 2:46
Dirty Rockers 2:02
First Impressions 2:53
Love Rat (2nd Version) 2:07
Brave New World (2nd Version) 1:33
Urban Cowboy (2nd Version) 2:46
1984 (2nd Version) 1:38
Love Rat (3rd Version) 2:04
First Impressions (2nd Version) 2:51
Dirty Rockers (2nd Version) 2:10