HELL BENT "Apocalyptic Lamentations" LP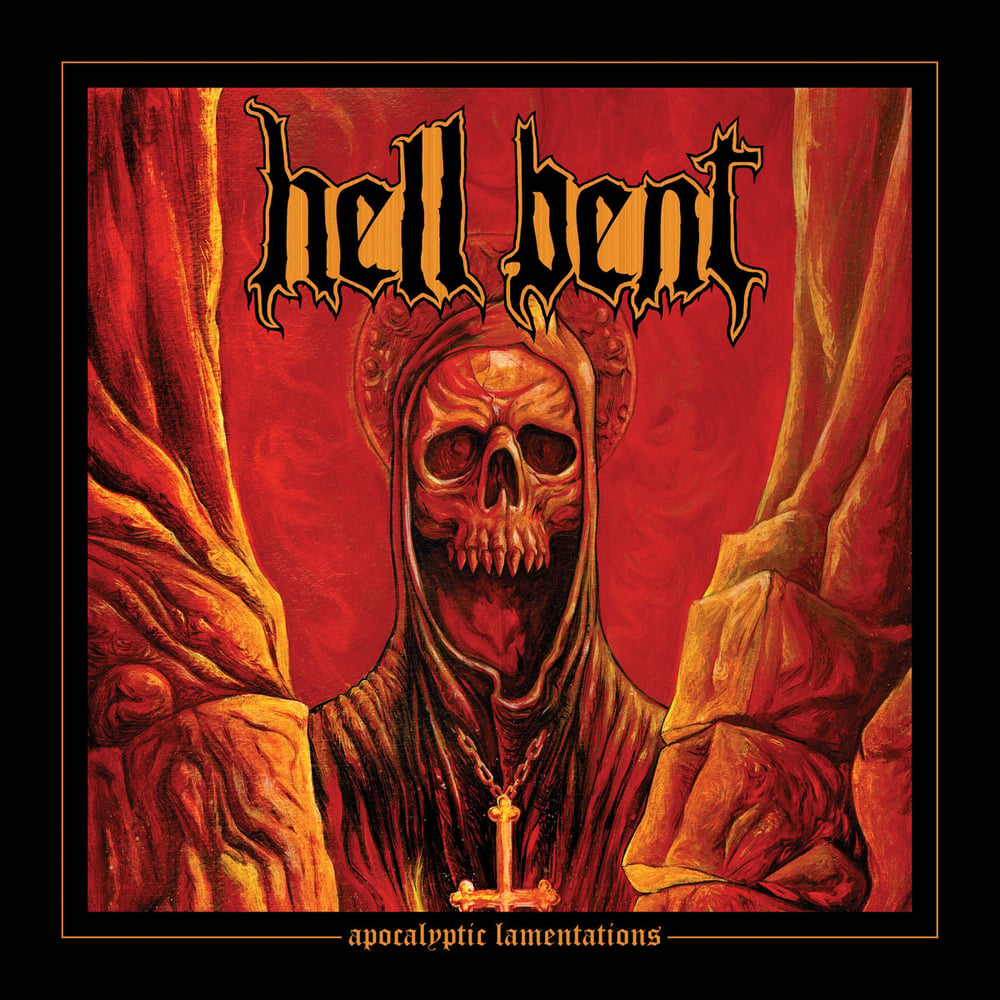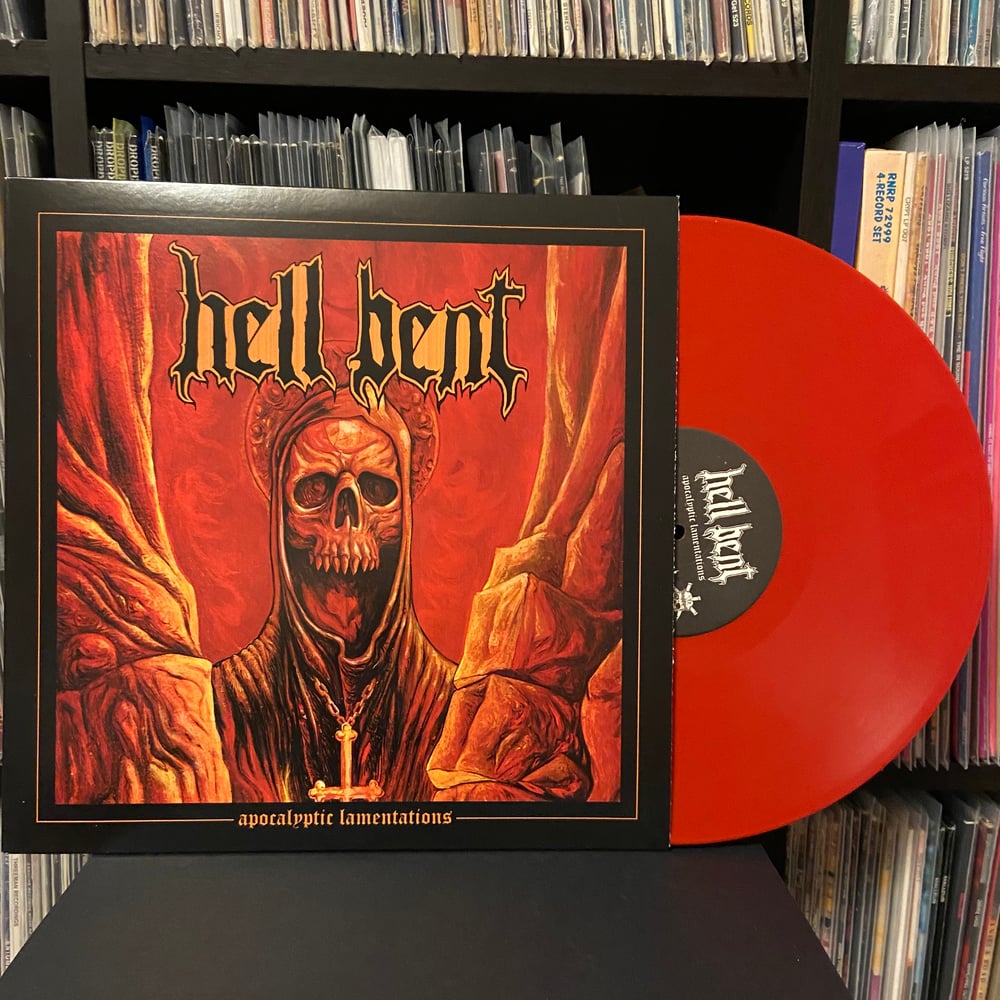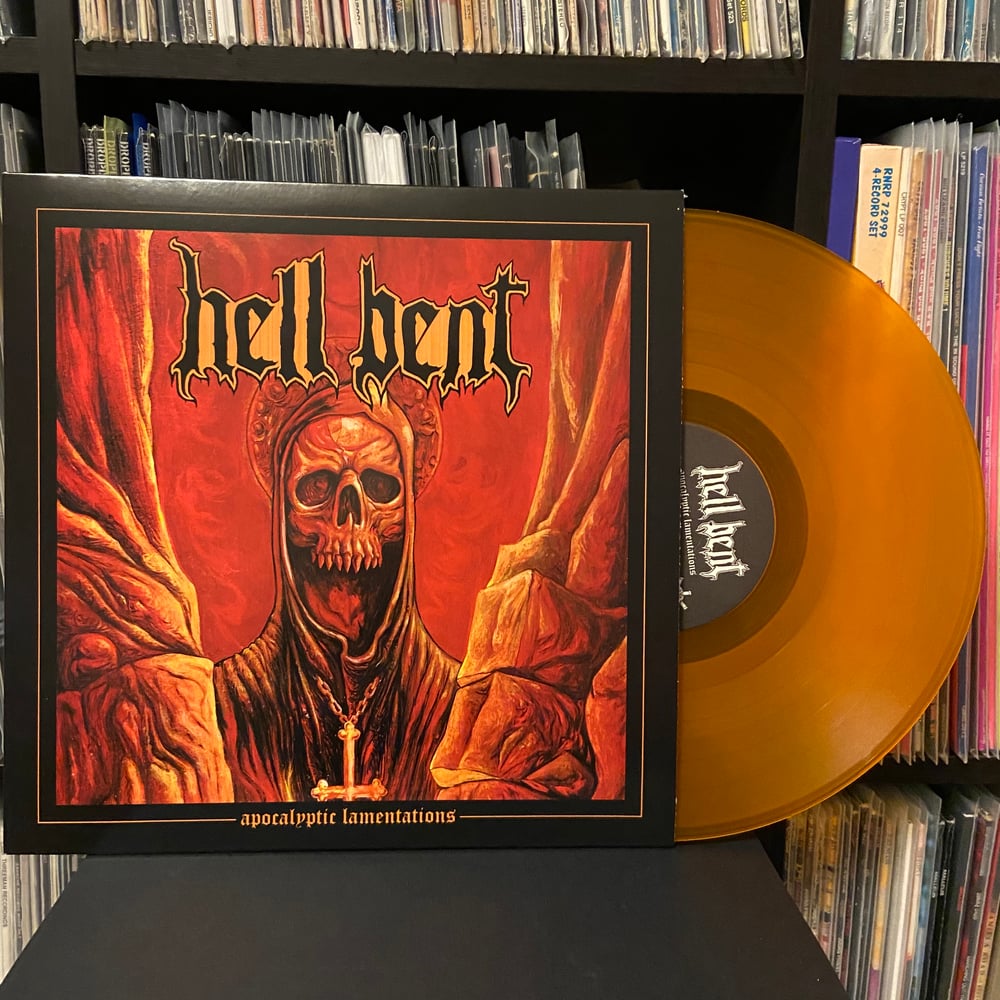 HELL BENT "Apocalyptic Lamentations" LP
Armageddon Label / Atomic Action!
Brian from Dropdead is drumming in this thrash metal/punk project!
LP on ltd colored vinyl in heavy board jacket with lyric insert and download card.
Hailing from Providence Rhode Island, Hell Bent formed in 2015 consisting of current/past members of Dropdead, Ulcer, Paindriver, Straight to Hell, Neon Bitches and Hard Drug, Apocalyptic Lamentations is an intense concoction of Crossover Thrash, Hardcore, D-Beat and Street Metal. Following up on their acclaimed self-titled EP from 2018, the album showcases more varied songwriting, bigger production and even more intensity than ever before.
Hell Bent also pay homage to legendary Speed/Thrash act Znöwhite by performing cover versions of Sledgehammer and the song Hell Bent on this album.
"Apocalyptic Lamentations" was recorded at Black Heart Sound, mastered at Mammoth Sound Mastering and features the amazing artwork of the legendary Drew Elliott.
For fans of Aura Noir, Blood Feast, Cryptic Slaughter, D.R.I., English Dogs, Impaled Nazarene, Possessed, Sacrifice, Sodom, Terrorizer, Wolfpack and Znöwhite.