HIRAX "Blasted In Bangkok" 10" LP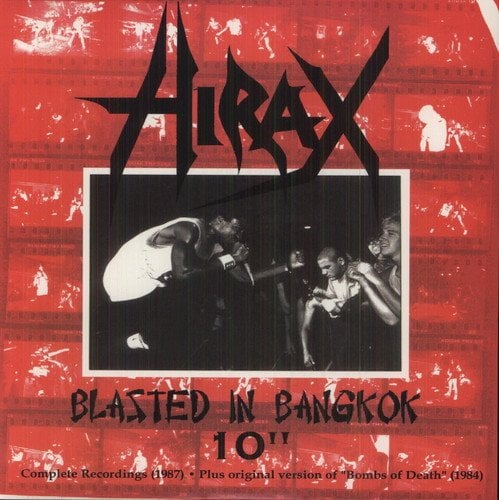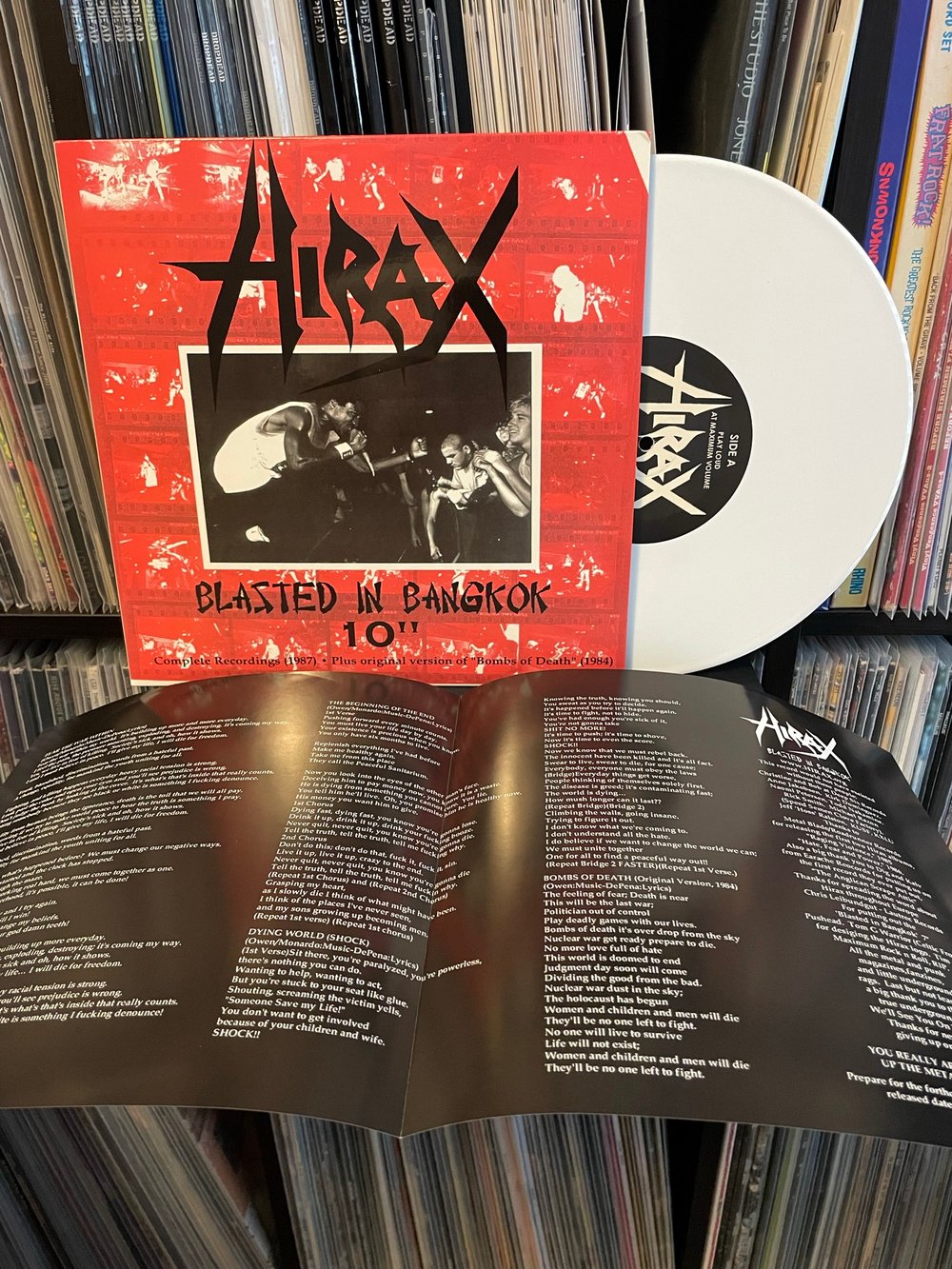 HIRAX "Blasted In Bangkok" 10" LP
Hirax is one of the longest running original LA thrash bands. Katon W DePena has always been a down to earth DIY hardcore punk and metal head. A true lifer. HIRAX deserves a place on every underground music fan's turntable.
10" on white vinyl, with 4 panel folded insert.
Previously only available as a European 7", these three raging thrash gems were originally released back in 1987 for the Lautrec Records label. And as an added bonus, the original version of "Bombs Of Death" has been included. See why Spazz did a split with these metal monsters. Now available again on vinyl.
Track Listing:
1. Fear The War Within
2. The Beginning Of The End
3. Dying World (Shock)
4. Bombs Of Death (original version)