KAAOS "Ei Enaa Kipua Ei Tuskaa" LP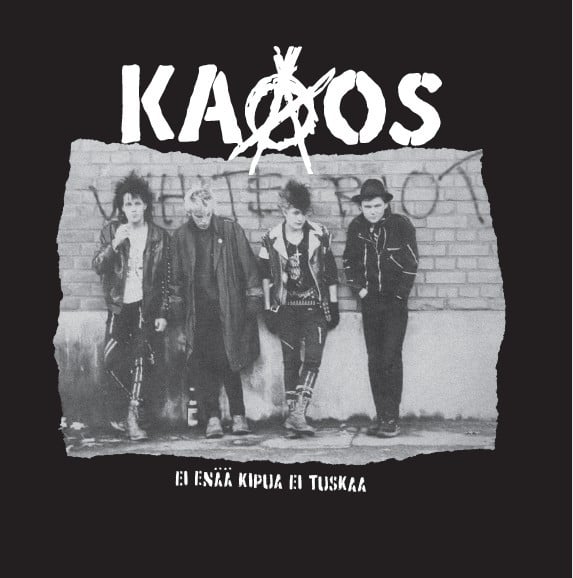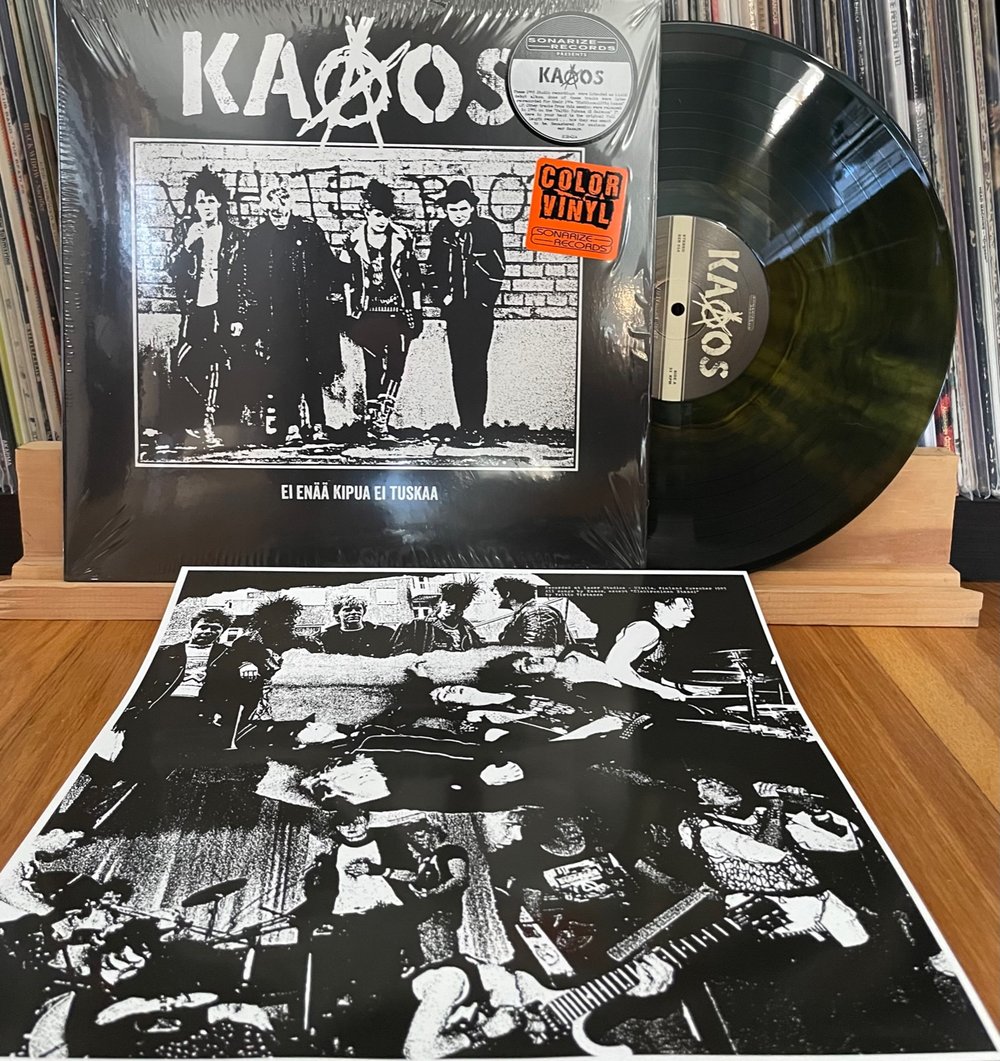 KAAOS "Ei Enaa Kipua Ei Tuskaa" LP
SHIPPING NOW!
Absolutely essential primitive Finnish hardcore punk reissue!
These 1983 Studio recordings were intended as KAAOS debut album. Some of these tracks were later re-recorded for their 1984 "Ristiinnaulittu Kaaos" LP. Other tracks from this session were released in 1996 on the "Valtio Tuhoaa Ei Rakenna" 7". Here in your hand is the original full-length record how it was originally meant to be.
Remastered for maximum ear damage.
Tracklist
Väkivallan Uhrit
Vaihtoehto
Pelko Kasvattaa Vihaa
Syntynyt Häviään
Onks Tää Elämää
Syytön Sivustakatsoja
Työ Tappaa
Seuraa Johtajaa
Elektroninen Xtaasi
Kuka Kuolee Kenen Puolesta
Valta Tuhoaa, Ei rakenna
Kohti Tuhoa
Auschwitz
Ei enää kipua Ei tuskaa
Sut On Syötetty Paskaa Täyteen
Loppu