MALLEUS "Night Raids" LP + Poster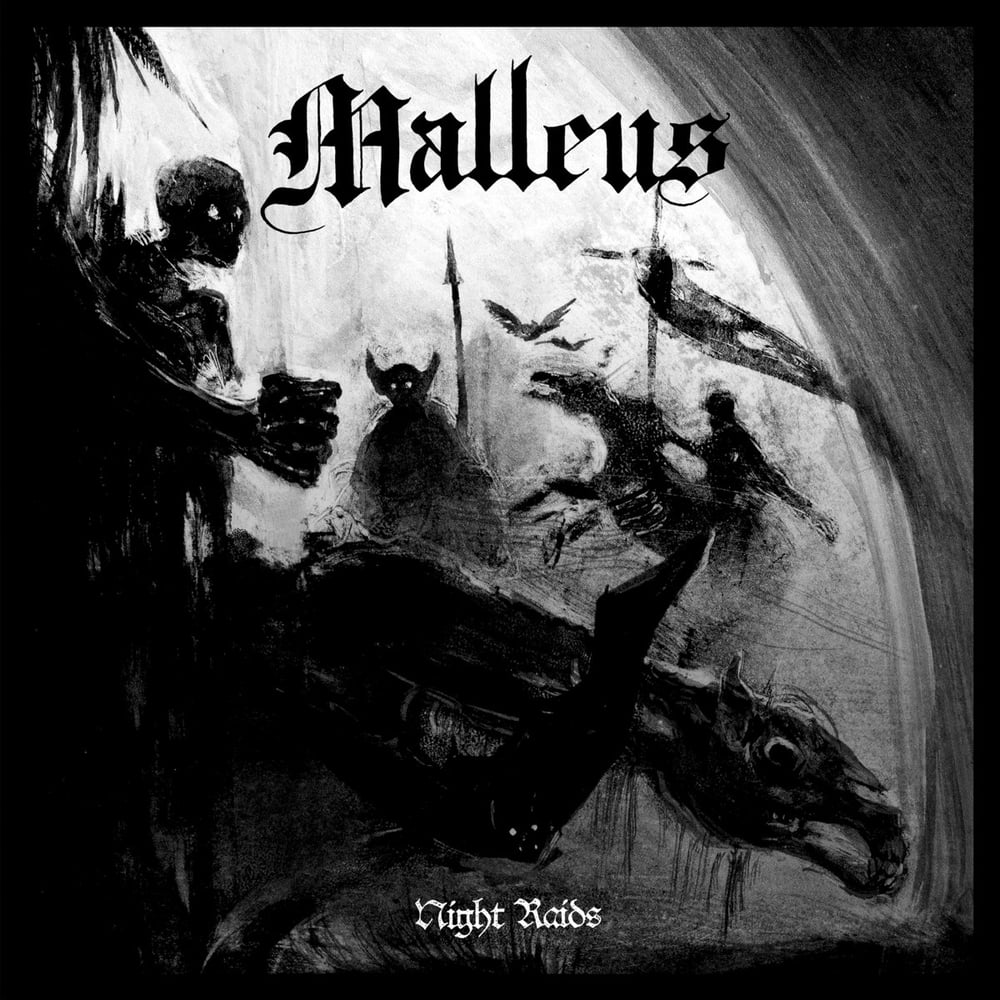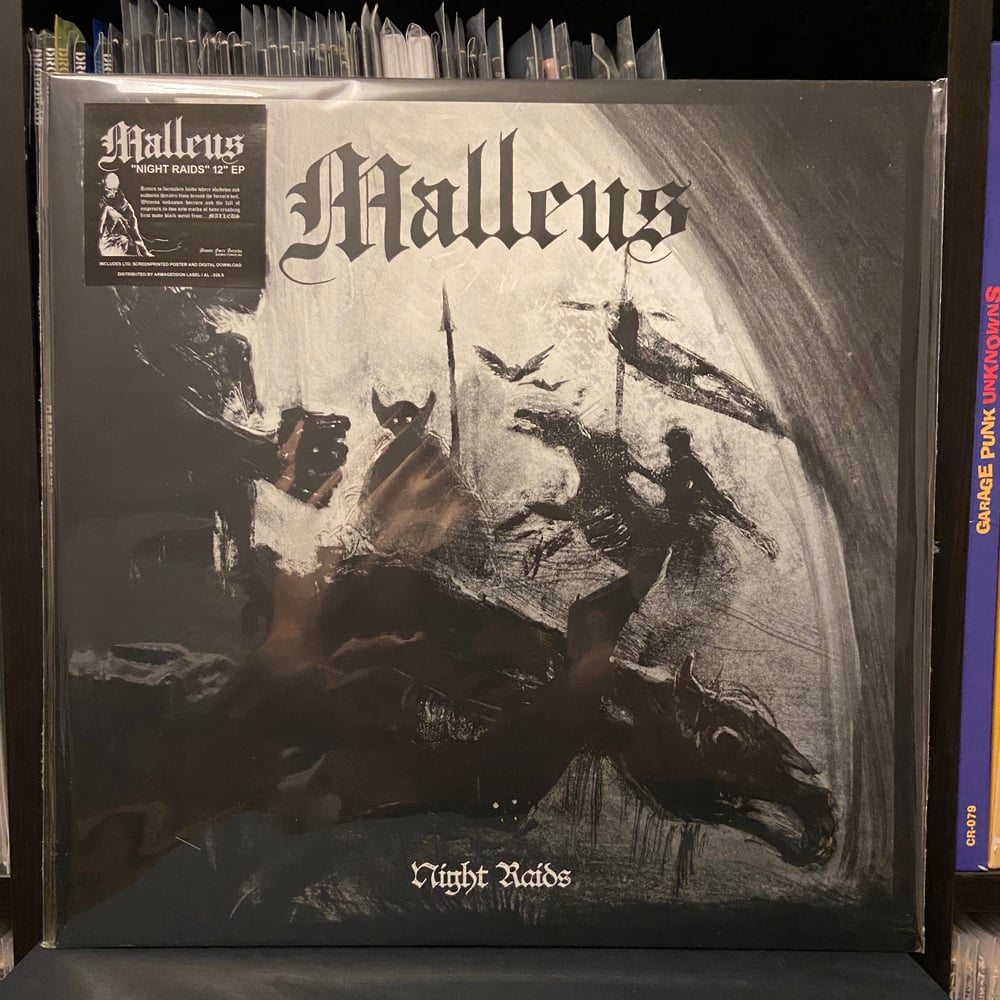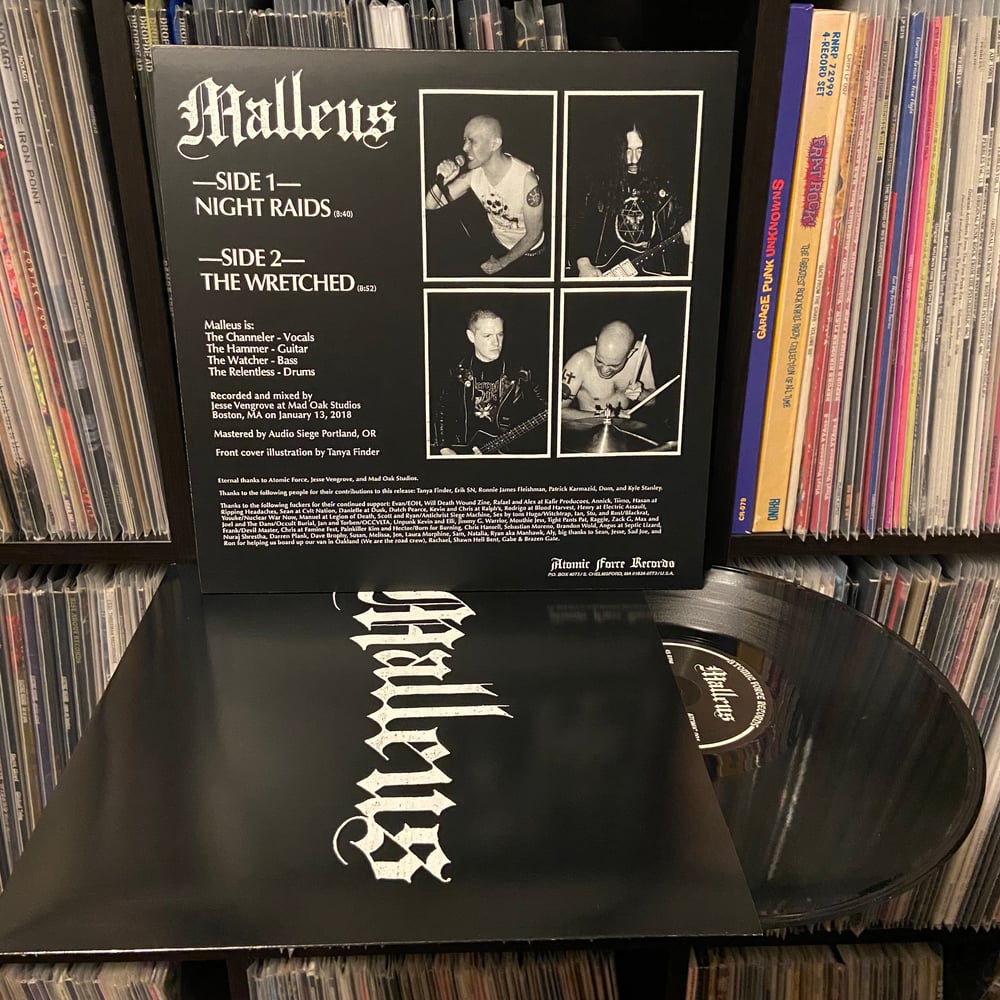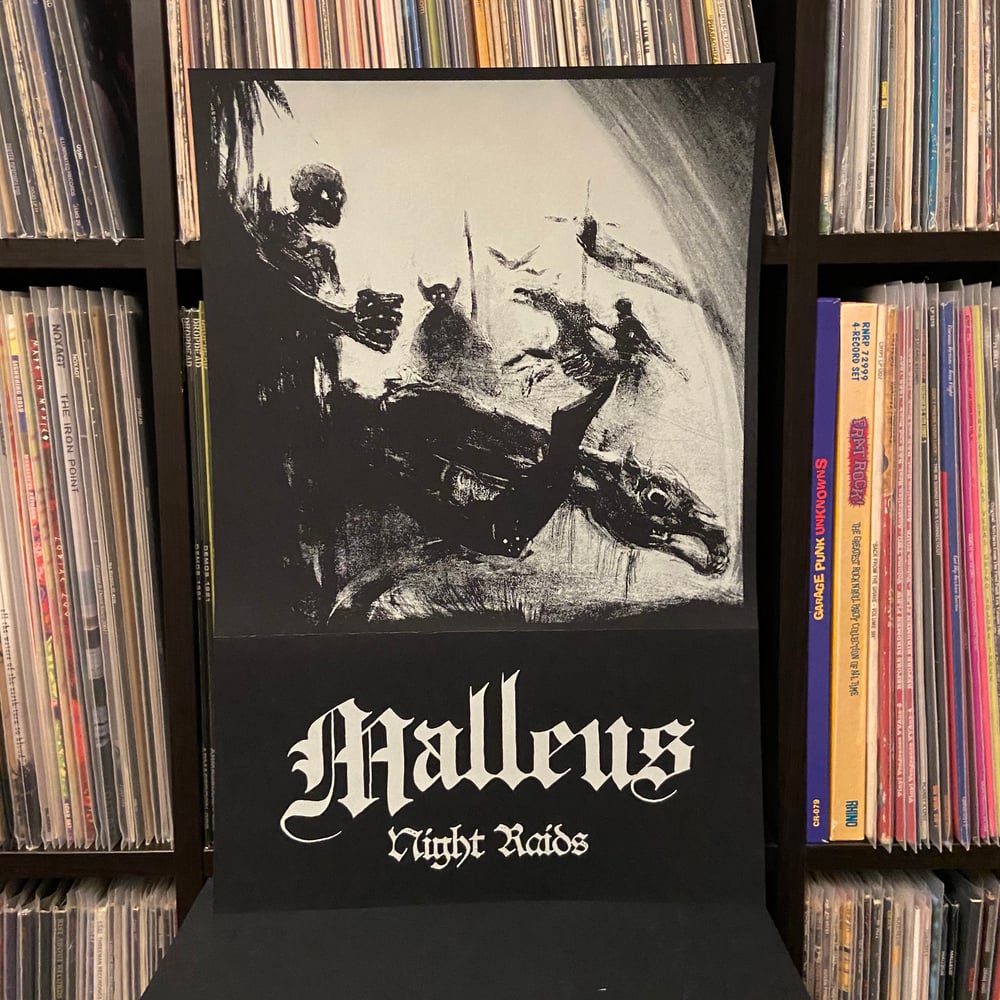 MALLEUS "Night Raids" LP + Poster
Armageddon Label / Atomic Force
If you like Hellhammer, Bathory, Venom, Celtic Frost, Sodom, this is a trip to the earlier days of primitive death metal.
LP on black vinyl with printed heavy board inner sleeve and download card.
Includes 12 x 18 screenprinted poster.
Malleus ushers in the return of darkness and evil with their "Night Raids" 12" EP. Evil metal from Boston bangers with two entries on this EP that thrash and tear for over 17 minutes. "Return to foresaken lands where shadows and madness threaten from beyond the forest's veil. Witness unknown horrors and the fall of emperors in two new tracks of bone crushing first wave black metal from MALLEUS".
This 12" vinyl EP is distributed by Armageddon Label, we have bought out the remaining original pressing and added a screenprinted poster, hard board inner sleeve and download card. Limited to 325 copies on black vinyl.
Tracklist
1. Night Raids
2. The Wretched
Malleus is:
The Sceptre
The Hammer
The Watcher
The Relentless
Recorded and mixed by Jesse Vengrove at Mad Oak Studio (Glacier, Malleus)
Mastered by Brad Boatright at Audiosiege (Full Of Hell, Gatecreeper, Pig Destroyer, Integrity, Converge)
Front cover illustration by Tanya Finder