MALLEUS "The Fires Of Heaven" LP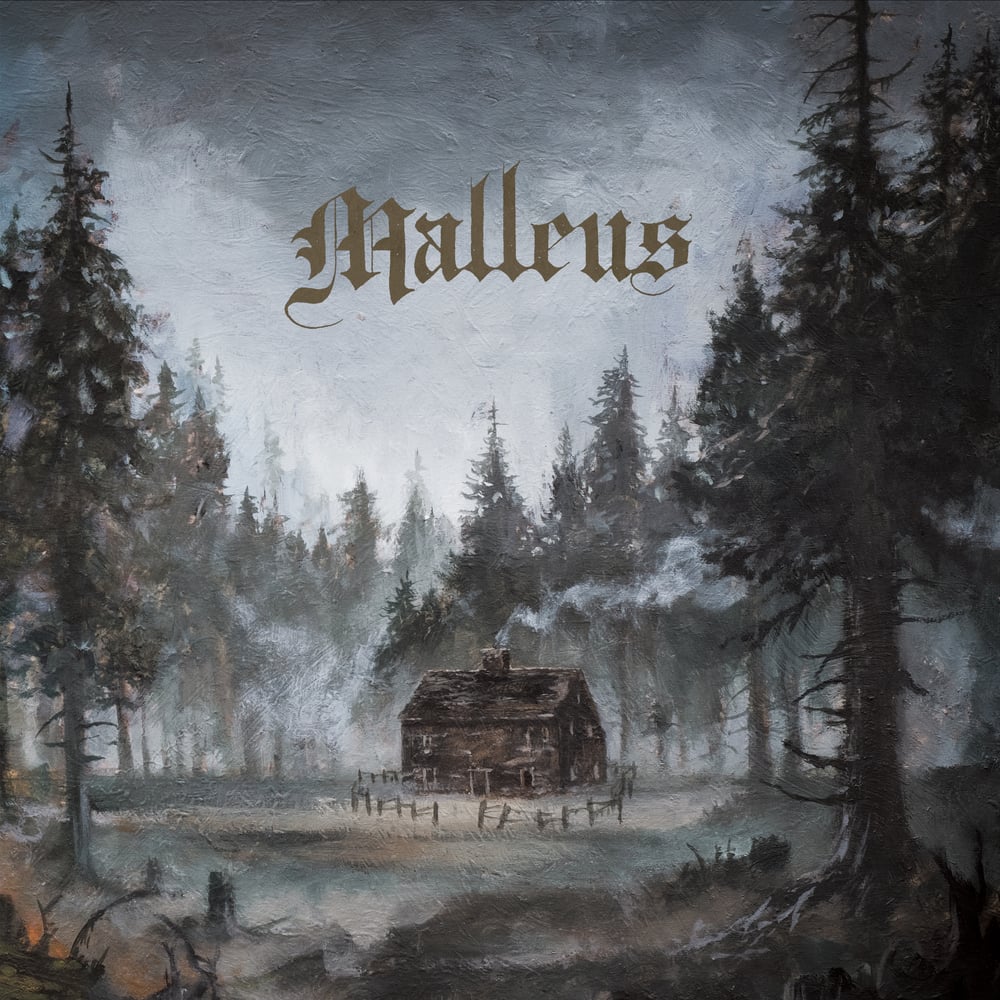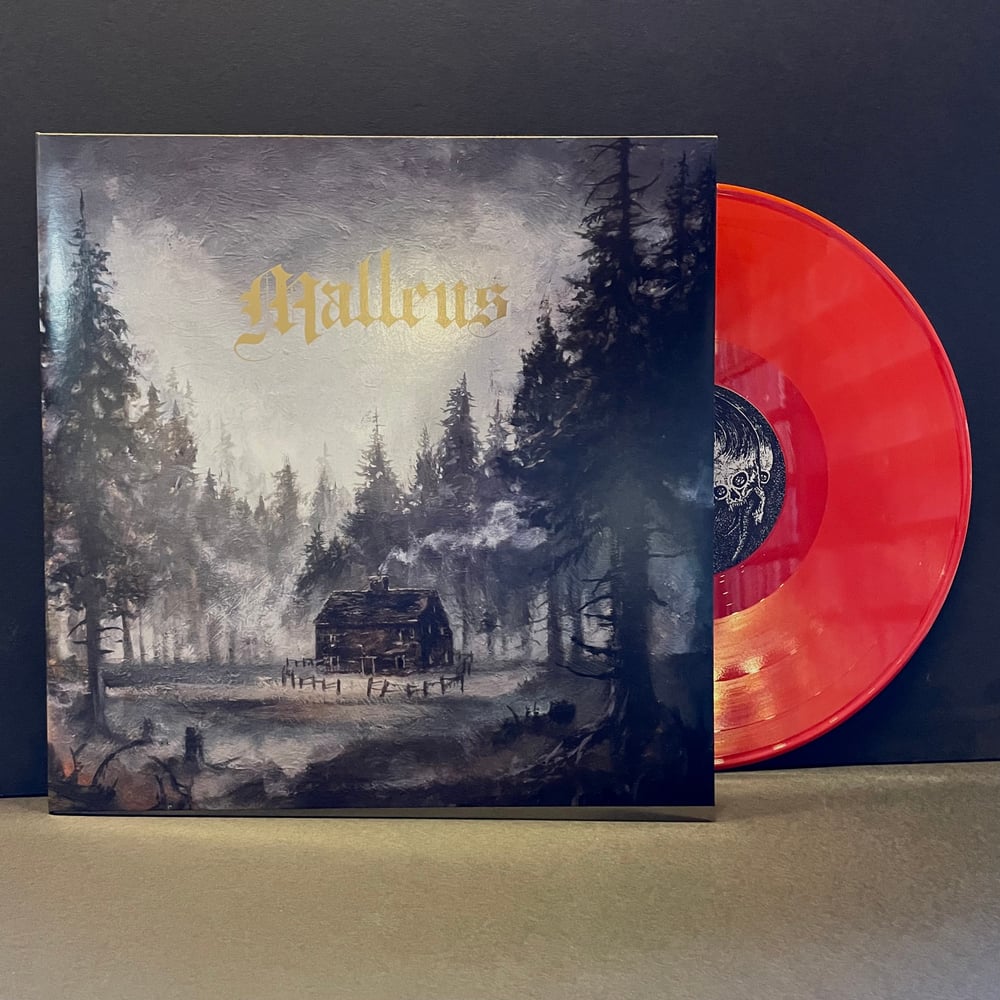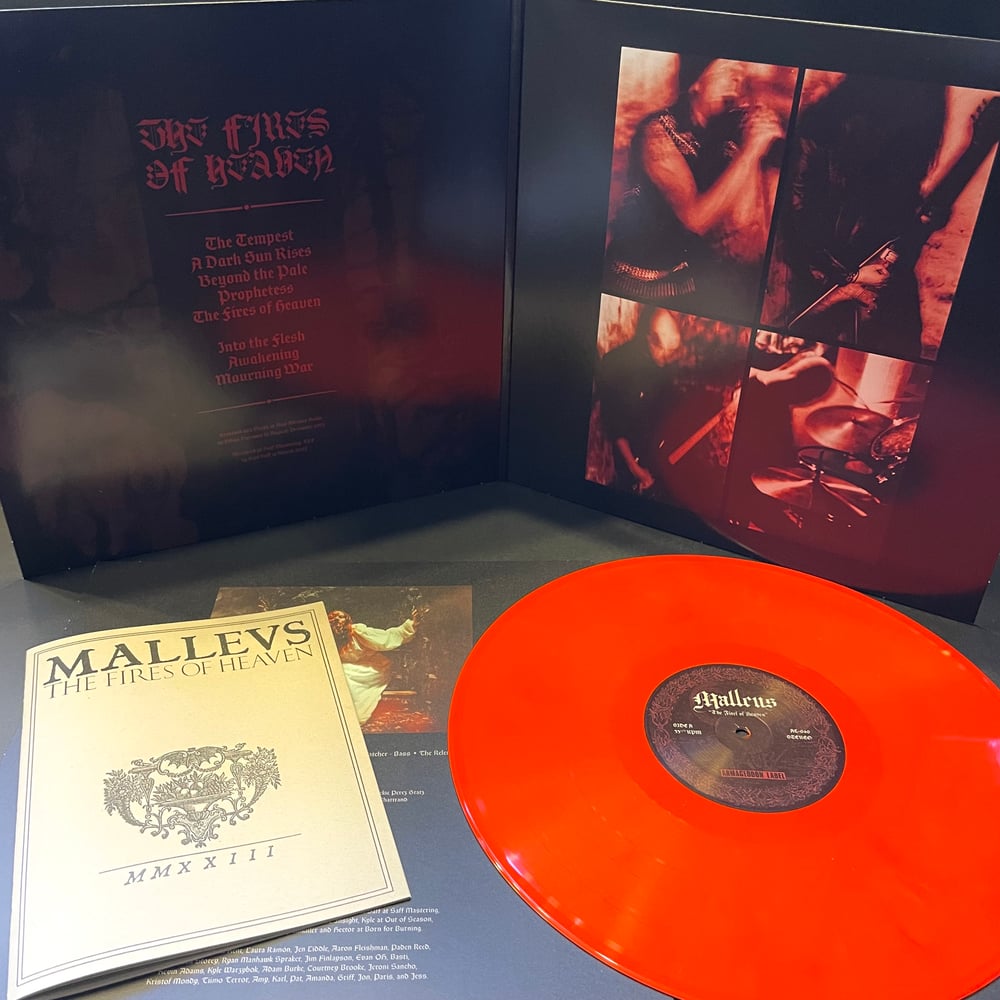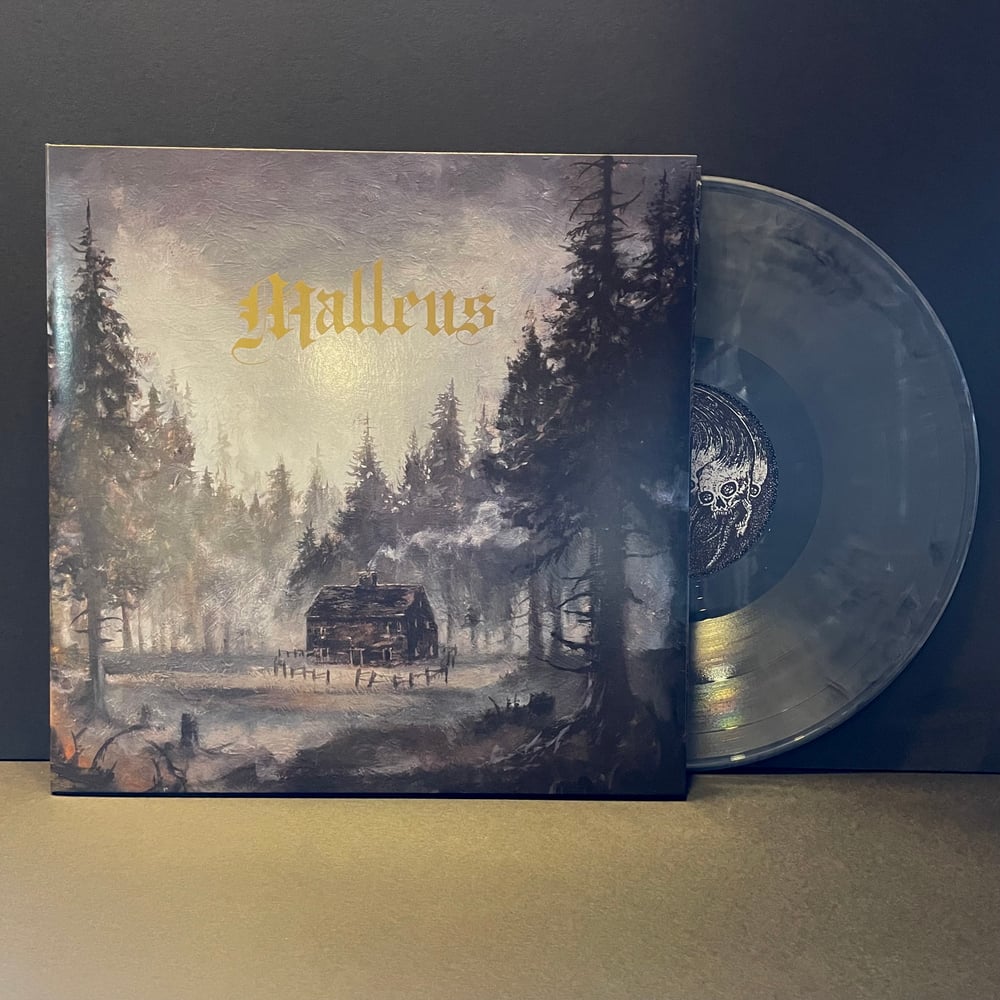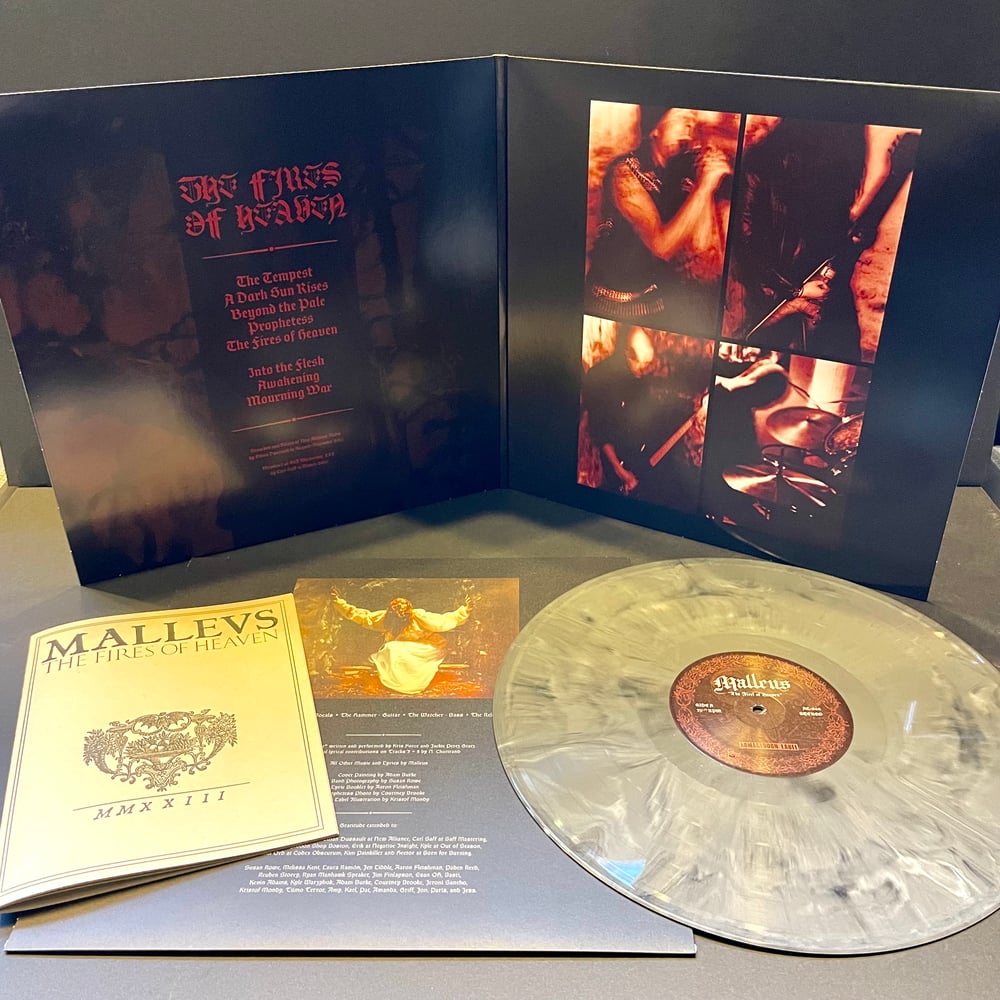 MALLEUS "The Fires Of Heaven"
Formats: LP/CD/Digital
Armageddon Label 040 / AL-040
Release date January 27, 2023
Shipping NOW.
LP on 150gram color vinyl housed in heavy board gatefold sleeve with printed inner sleeve and booklet.
Any orders with a pre-order title will not ship until all items from order are in stock.
Tracklist
1) The Tempest
2) A Dark Sun Rises
3) Beyond the Pale
4) Prophetess
5) Fires of Heaven
6) Into the Flesh
7) Awakening
8) Mourning War
Malleus has returned to present us with 'The Fires Of Heaven". Expanding on and refining their influences from the seminal first wave era of death and black metal, they have delivered unto us 8 savage bursts of classic blackened metal. Combining brooding atmosphere, razor sharp riffs, fiercely delivered drumming and raw, throat ripping vocals, all summoned and sent forth from the gloomiest crypts and corners of olde New England. Like a distant tolling bell emanating from the manic depths of humanity's past, the lyrics contemplate and belie the failings of mankind, and evoke a sense of the darkness that may yet lay ahead...
Take note fans of Hellhammer, Bathory, Venom, Celtic Frost, Sodom, and Motorhead.
Malleus:
The Channeler - Vocals
The Hammer - Guitar
The Watcher - Bass
The Relentless - Drums
Track 1) "The Tempest" performed by Kris Force and Jackie Perez Gratz
Recorded and Mixed at New Alliance Audio by Ethan Dussault in August-December 2021
Cover Painting by Adam Burke (linktr.ee/Nightjarillustration)
Mastered at Saff Mastering, LLC by Carl Saff in March 2022 (Elder, Fu Manchu, Unsane)
Previous comments:
Malleus "Storm Of Witchcraft"
"Like a relic from a lost time, Storm of Witchcraft rages forward on an axis of Hellhammer, debut-era Bathory, and early Celtic Frost. However familiar it may sound on paper and in execution, MALLEUS nevertheless evoke an atmosphere that's equal parts drivingly serious and all-out evil, splitting the difference between alcoholocaustic gallop and dread-inducing downtempos. And it's aptly titled, too: Storm of Witchcraft possesses that ancient, old-world aura that puts this safely beyond simple "party music." No matter how you choose to process it, Storm of Witchcraft is a poisonous first strike for MALLEUS!"
Malleus "Night Raids"
"Malleus ushers in the return of darkness and evil with their "Night Raids" 12" EP. Evil metal from Boston bangers with two entries on this EP that thrash and tear for over 17 minutes. "Return to foresaken lands where shadows and madness threaten from beyond the forest's veil. Witness unknown horrors and the fall of emperors in two new tracks of bone crushing first wave black metal from MALLEUS".