MAN IS THE BASTARD / AUNT MARY Split 10" LP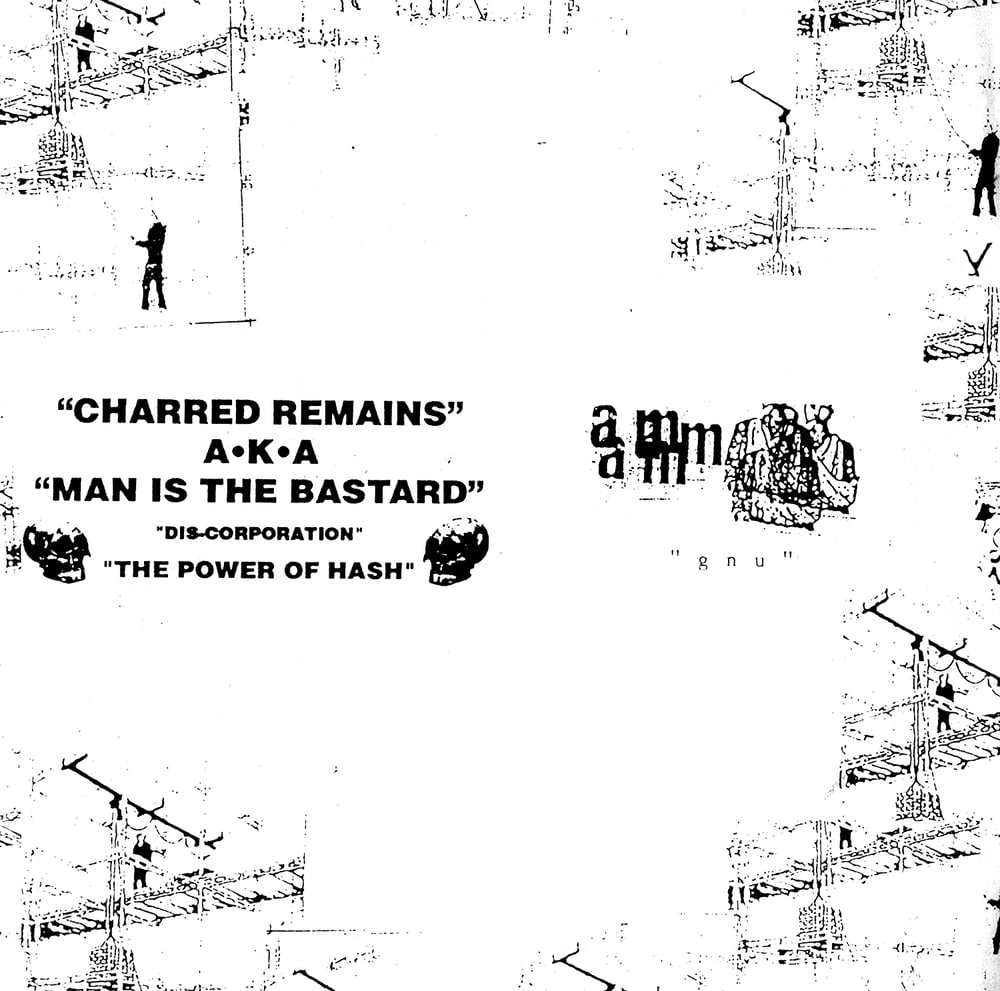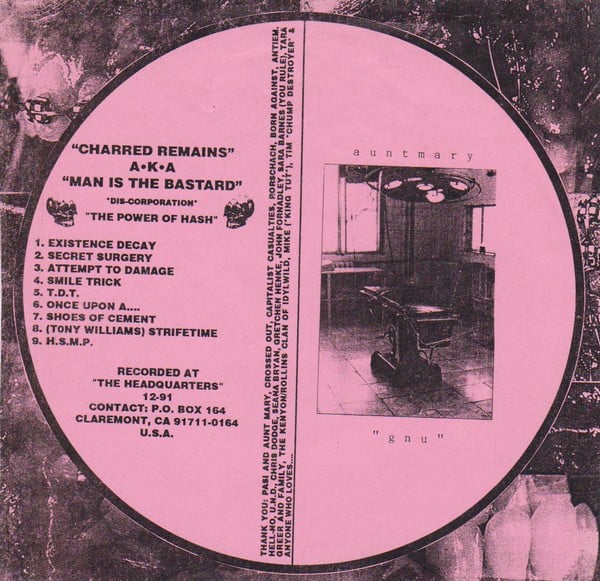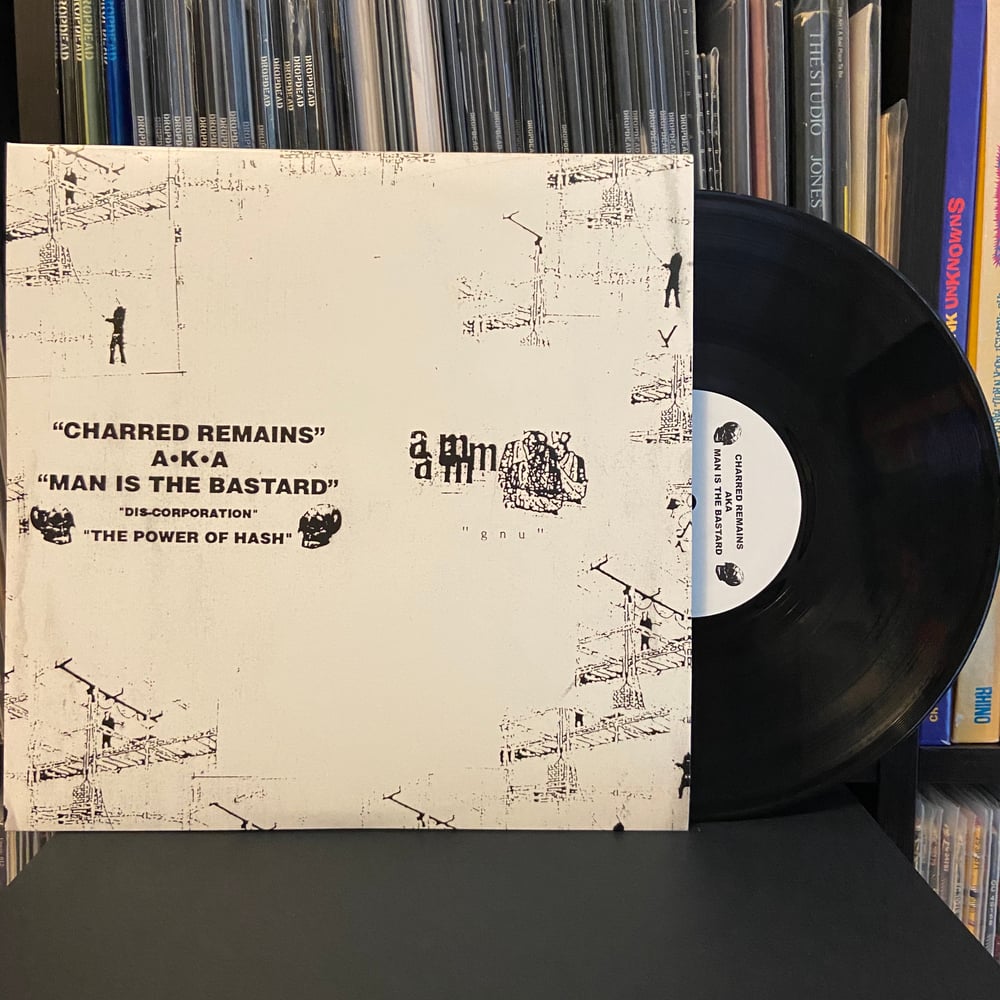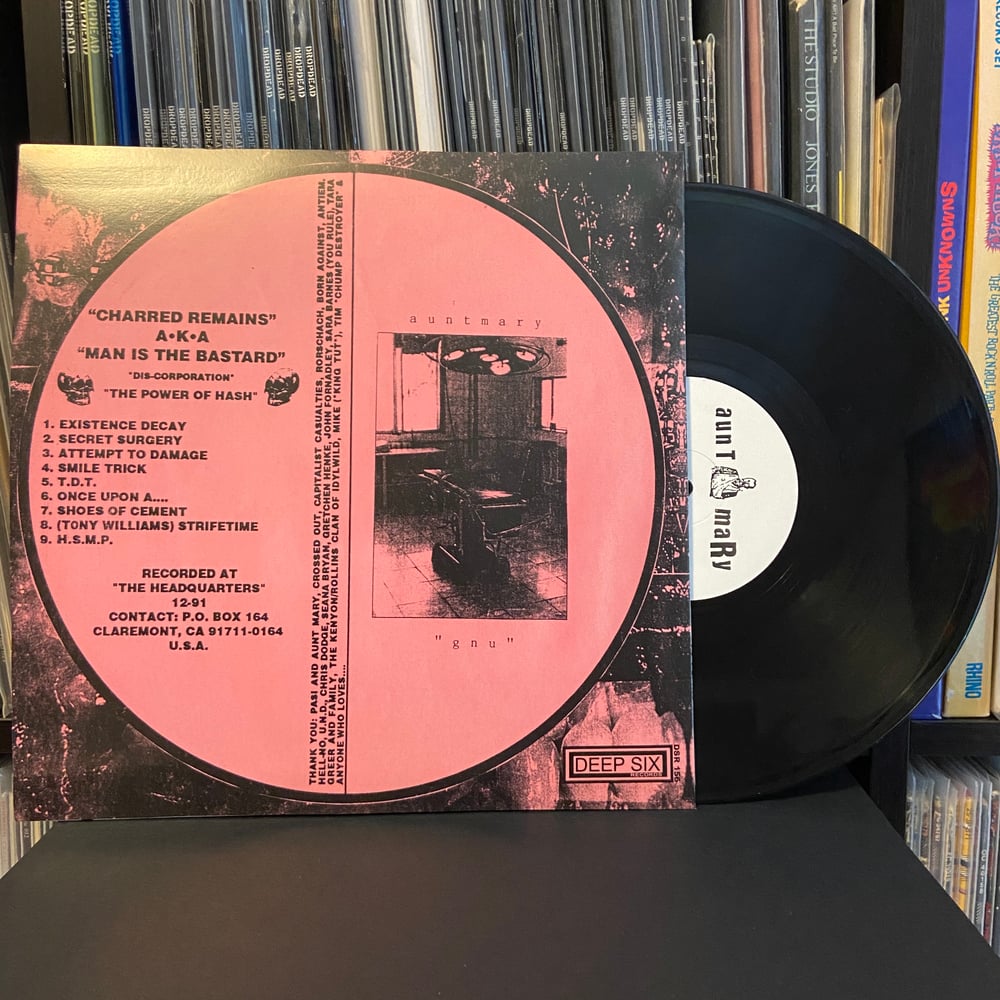 CHARRED REMAINS a.k.a. MAN IS THE BASTARD "The Power Of Hash" / AUNT MARY "Gnu" split 10" LP
10 inch pressed on black vinyl, includes a 2 sided 9x9 insert and a 16x16 inch poster.
"This release has what may be my favorite MITB tracks. When I bought it from Charles/Rorschach in 1992 I had the Charred Remains split with Pink Turds in Space, but this was more raw and other level somehow. A switch went on in my head that MITB was it's own musical genre completely. To me they are the only real "Power Violence" music, maybe along with Neanderthal. The Aunt Mary side still a blast of noise/noisecore as well, but this MITB stuff is vital, truly one of a kind music made by some truly unique people. I love it." Ben/Dropdead
Man Is The Bastard paved the way for a whole genre and one of the most influenced musical scenes of the last two decades, setting the name of it in the infamous song "H.S.M.P." "West Coast Power Violence".
Originally self-released in 1992.