MAN IS THE BASTARD / BLEEDING RECTUM Split LP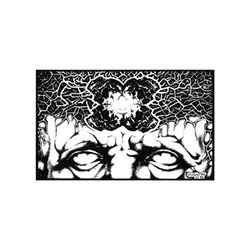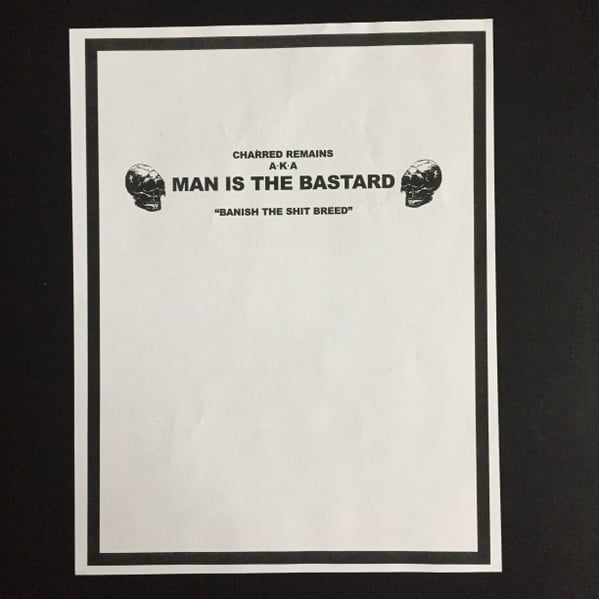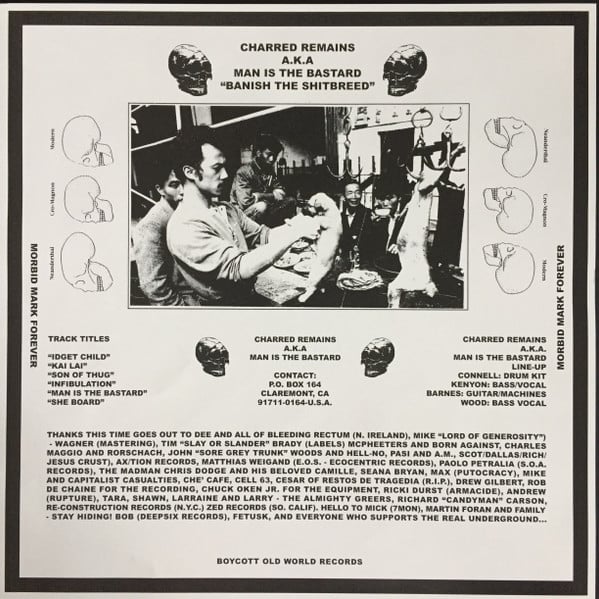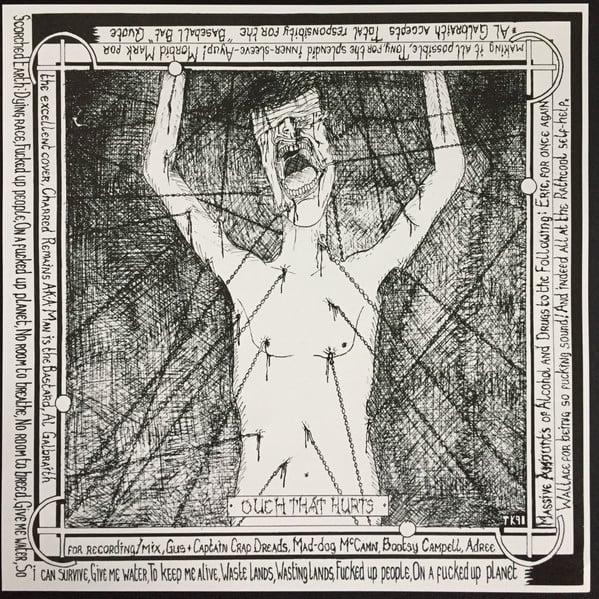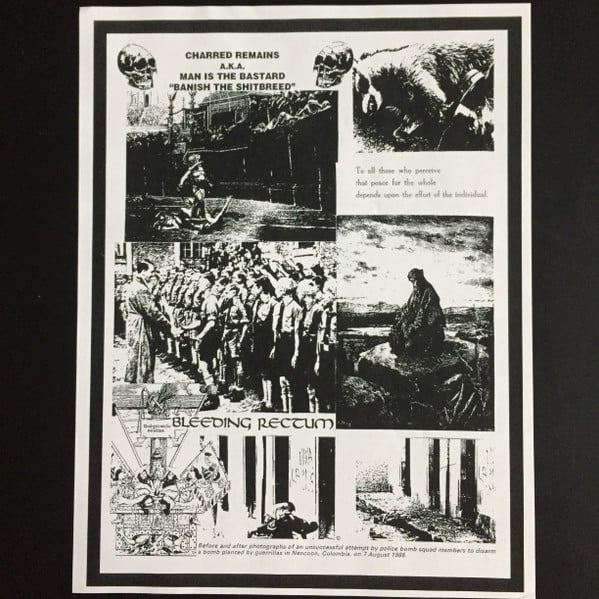 MAN IS THE BASTARD / BLEEDING RECTUM Split LP
Absolutely sick split by Ireland's Bleeding Rectum (ex-Pink Turds In Space) and Cahrred Remains AKA Man Is The Bastard. This thing CRUSHES!
Ltd black vinyl with 2 doublesided 12x12 inserts in a heavy board jacket.
This classic 1992 release has been reissued and features one of the most underrated bands of all time within the hc/punk underground: Bleeding Rectum. Hailing from Belfast, North Ireland, Bleeding Rectum has core members from Pink Turds In Space as well as Marty, a second devastating, teenage lead guitarist and Roy, the sickeningly, evil vocalist. Bleeding Rectum are the "real deal" in true, rogue, blitzing power and form. They define hardcore punk with their unduplicated musicianship and total system-hating lyrical concepts. Roy's violent and clear delivery is ferocious as it is brilliant. The lead guitar is wicked without being too "rock." By today's standards, Bleeding Rectum slays the competition with the highest levels of rebellion and musical prowess. A MUST LISTEN !!
On their fifth release, Man Is The Bastard explore new liberating and socially aware territories though the classic line-up of Barnes (guitar/noise), Connell (drums), Kenyon (bass/vocals/lyrics), and Wood (bass/vocals/lyrics). Tracks range in length from under one minute ("Idget Child") to over eight minutes ("Infibulation"). Man Is The Bastard's dual bass and drums nucleus paired with the utter genius of Barnes' home made "caveman electronics" hold their own easily within the grooves of this platter. The Kenyon/Wood dual vocal compositions raise the bar to take hardcore to a new progressive level of writing. This is the height of the early stages of Man Is The Bastard and tracks like "Kai Lai", "Son Of Thug" and "Man Is The Bastard" only define the band's passion beyond expectations.
Tracklist
Bleeding Rectum USSA
Bleeding Rectum Scorched Earth
Bleeding Rectum PGM
Bleeding Rectum Bloodbath
Bleeding Rectum Why
Bleeding Rectum 668 Neighbor Of The Beast
Bleeding Rectum Untitled
Man Is The Bastard Idget Child
Man Is The Bastard Kai Lai
Man Is The Bastard Son Of Thug
Man Is The Bastard Infibulation
Man Is The Bastard Man Is The Bastard
Man Is The Bastard She Boar