MDC "Millions Of Dead Cops / More Dead Cops" CD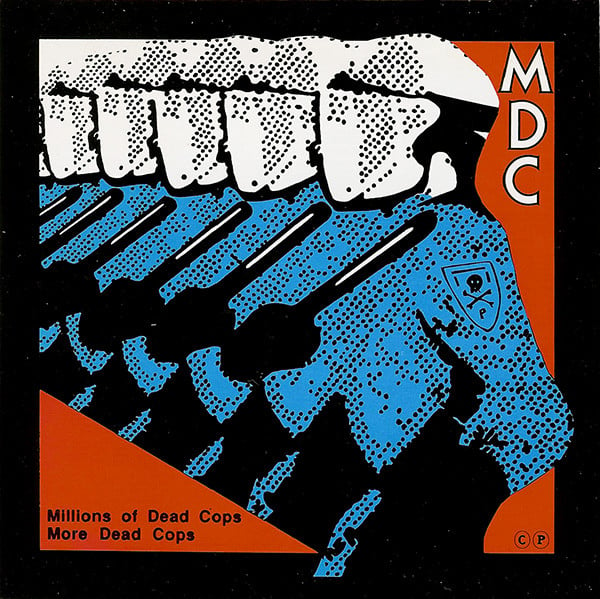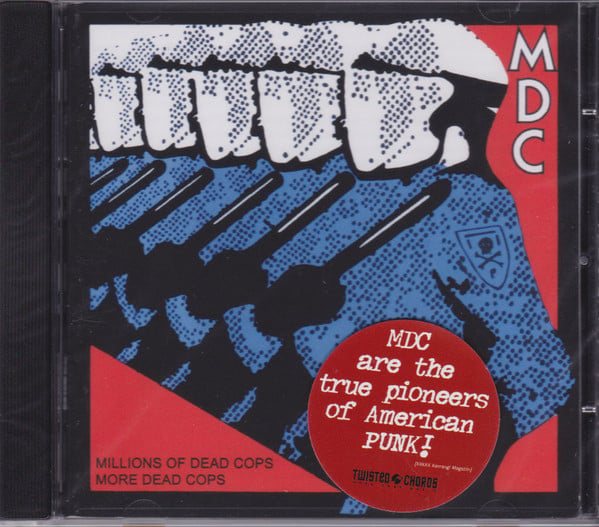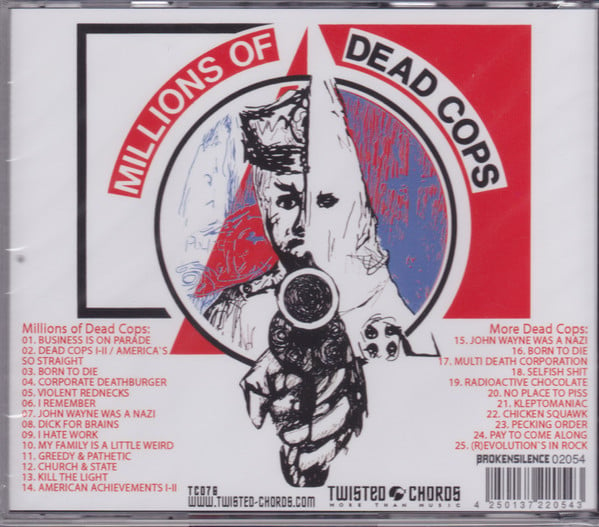 MDC "Millions Of Dead Cops / More Dead Cops" CD
A total building block of US political hardcore/punk. Mandatory.
Includes the first album plus the singles and comp tracks album More Dead Cops. All their classic early tracks in one essential anthology.
CD in jewelcase packaging with booklet..
Euro Import.
Millions of Dead Cops is the debut studio album by the American hardcore punk band MDC. It was originally self-released in February 1982, being issued through their own label R Radical with help from Alternative Tentacles. Today it is considered a hardcore punk classic. MDC delivered a record full of fast intense music, and this record did and still does influence an untold number of hardcore/punk and bands of political nature to this day. The corruption of cops! Greed of corporations! Racism! The fact that not all people were the same, but so what that's OK! All issues addressed on this groundbreaking album. Many of these topics were more or less taboo at the time and had not been addressed to this degree in punk before. A true US hc/punk classic.
Millions Of Dead Cops
Business On Parade
Dead Cops / America's So Straight
Born To Die
Corporate Deathburger
Violent Rednecks
I Remember
John Wayne Was A Nazi
Dick For Brains
I Hate Work
My Family Is A Little Weird
Greedy & Pathetic
Church & State
Kill The Light
American Achievements
More Dead Cops
John Wayne Was A Nazi
Born To Die
Multi Death Corporation
Selfish Shit
Radioactive Chocolate
No Place To Piss
Kleptomaniac
Chicken Squawk
Pecking Order
Pay To Come Along
Evolution In Rock
Spanish Castle Magic
Born Under A Bad Sign