MERZBOW "Green Wheels" 2LP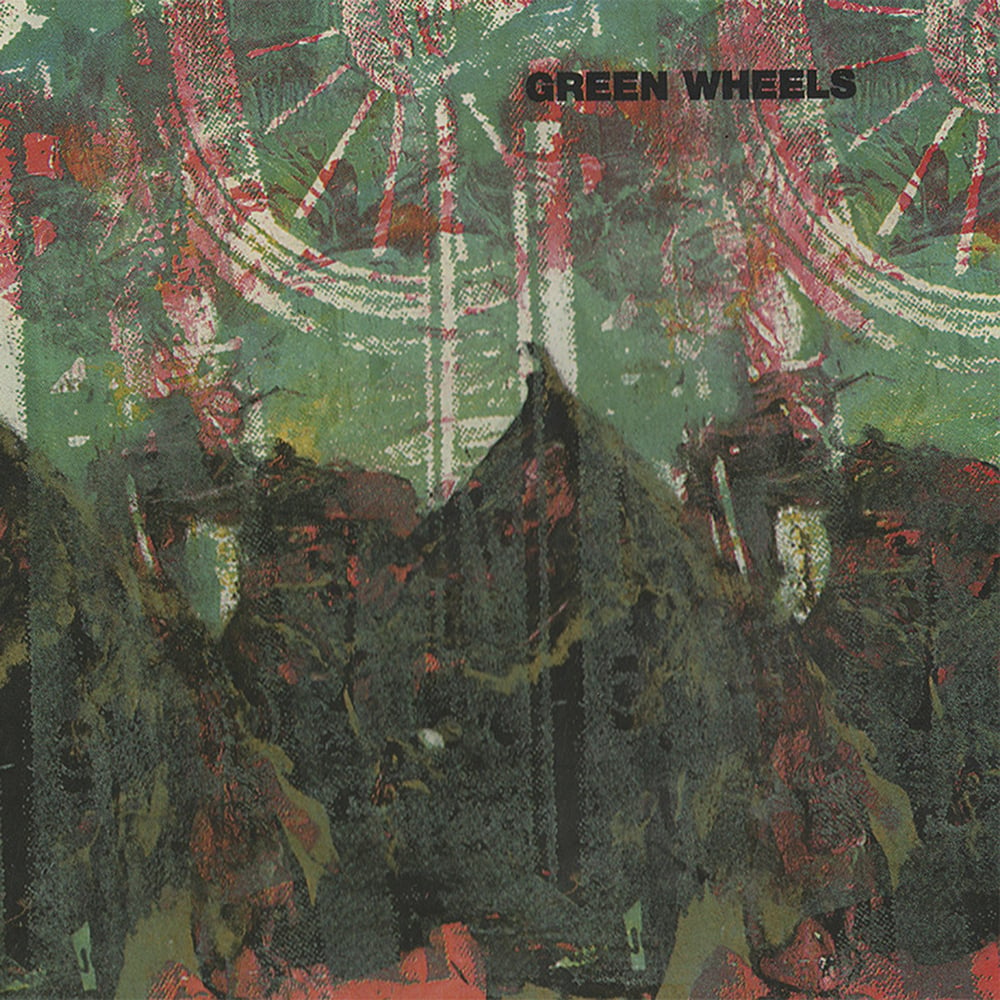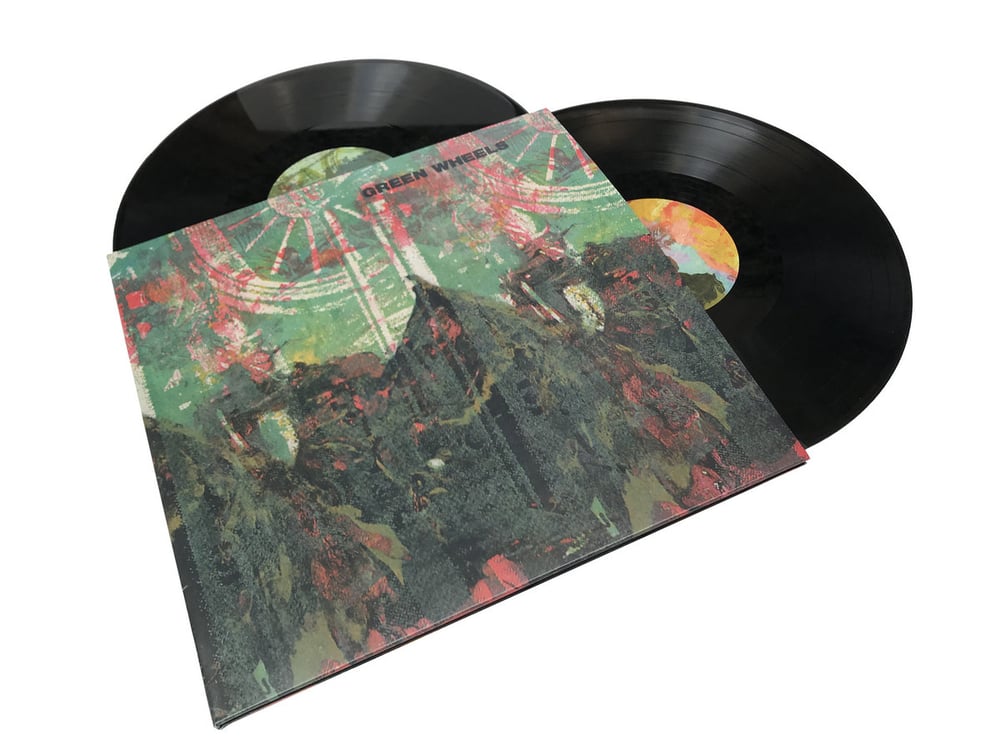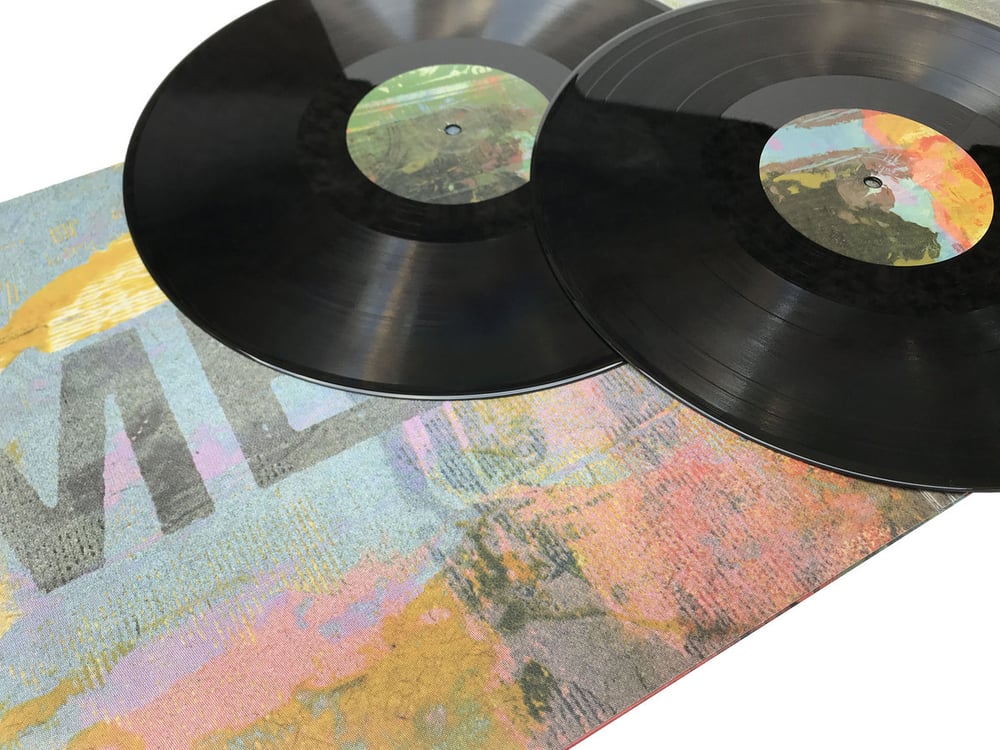 MERZBOW "Green Wheels" 2LP
Essential and killer Merzbow reissue done right!
Euro Import, deluxe 2LP version in gatefold sleeve. Limited edition to 299 copies.
Merzbow stands as the most important artist in noise music. The moniker of Japanese artist Masami Akita was born in Tokyo in 1979. Inspired by dadaism and surrealism, Akita took the name for his project from German artist Kurt Schwitters's pre-war architectural assemblage The Cathedral of Erotic Misery or Merzbau. Working in his home, he quickly gained notoriety as a purveyor of a musical genre composed solely of pure, unadulterated noise.
Green Wheels is Merzbow in its most straightforward, most genuine, most uncontrolled and refined form. Originally released by the legendary US label Self Abuse Records in 1995 on CD and 5-inch vinyl record, both housed in a foil-lined cardboard box with the abstract and impressive art work created by the artist himself, which has become another of the fetishist objects of Merzbow and now incredibly hard to find. Like all of his work since the early nineties, Green Wheels is an uncompromising cascade of brutal noise. In this album you find nothing of the minimalism of his early 80s, completely overwhelmed by synthesizers and handmade objects that become his unconventional weapons to create bursts of noise.
The three tracks of the CD which are neatly reissued on the first three sides of the vinyl, radiate the listener from the rackets of a rain of nails on metal plates, the synthetic crashing of bombing, industrial percussion and the metal (green) wheels that roll and scrape. The last side of the record contains the two very short 5-inch tracks that hurt you with thousands of jabs in just a matter of minutes. Then closes with two unreleased tracks from the same fantastic mid-1990s period which can undoubtedly be considered two wonderful discoveries for their intensity and beauty; musical pieces that blend perfectly and complete the reissue on this double vinyl. When you get to the end of the fourth side, you will feel purified, once the granite landslide subsides. It is like mental liposuction, eradicating all anguishes and hesitations.
Everything was perfectly recorded and mixed in March-May 1995 at ZSF Produkt Studio, Masami Akita's home studio from the late 80s to late 90s; the outcome it's warm and bright as the bare steel of Shinjuko skyscrapers under the (rising) sun of hot Japanese summers.
Of all the incredible artists to have emerged from Japan's thriving noise scene, it is hard to call to mind a figure as iconic, visionary, or influential as the composer and performer Masami Akita. His work represents ground zero for nearly everything that has followed in its wake. In addition to its incredible noise sounds, this positions Urashima's newly remastered and expanded Green Wheels 2LP in only 299 copies with gatefold cover that faithfully reproduces the original art work as an incredibly important event. Not only does it present the best sounding release of these recordings to date, but it expands to a double LP, with a never before issued two tracks recordings. Yet another crucial reissue offering from Urashima that towers with historical importance, this one is impossible to recommend enough.