MISSION OF CHRIST "Silence In Grave" LP + 7" Flexi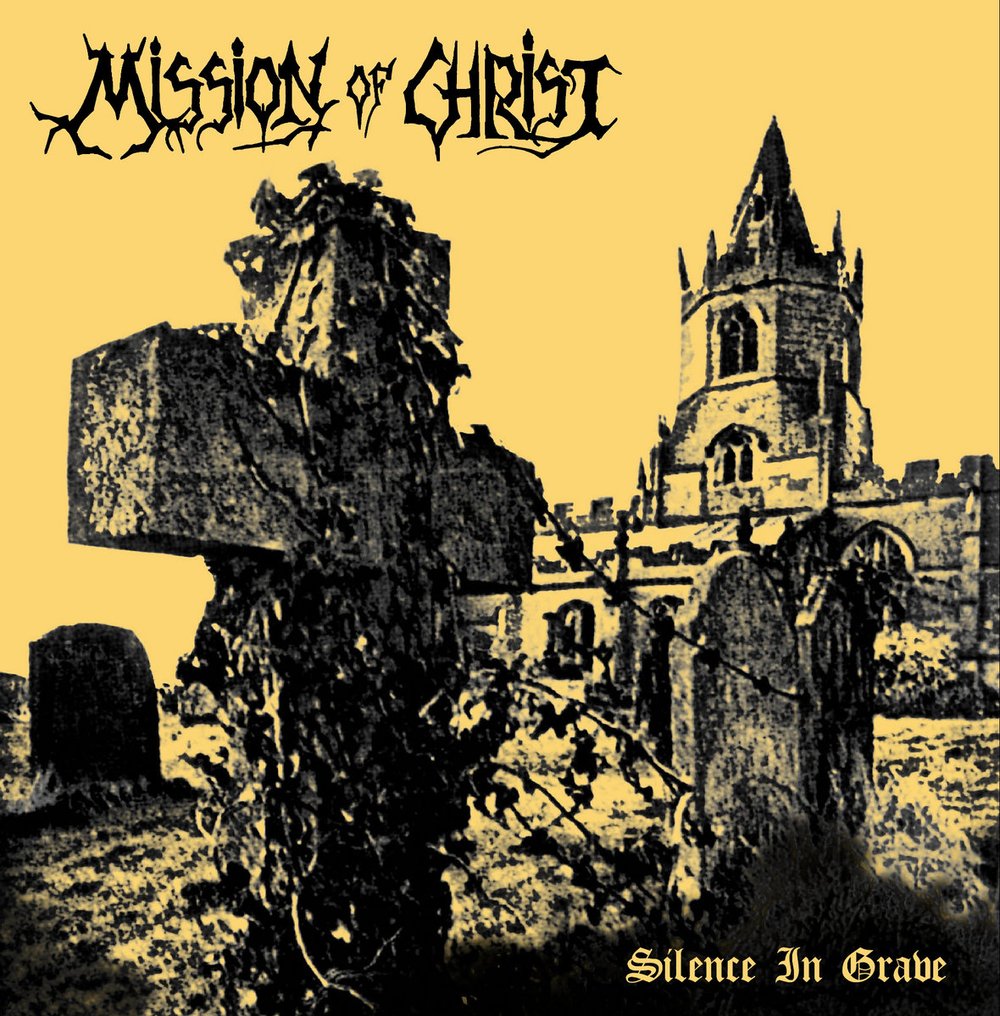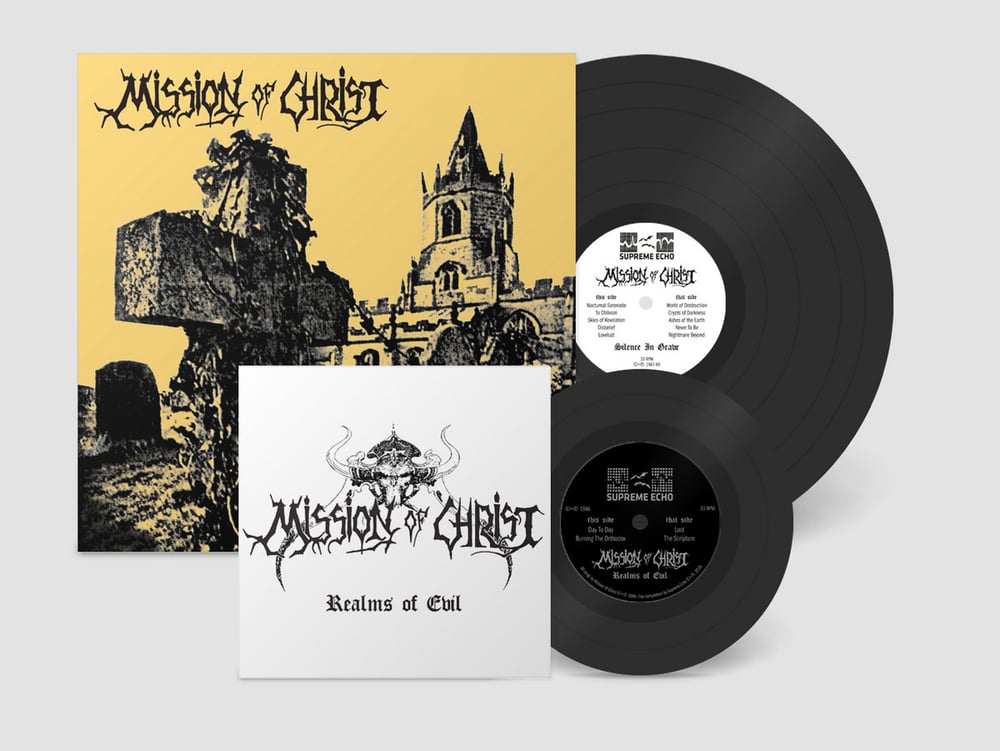 MISSION OF CHRIST "Silence In Grave" LP + 7" EP
180gram Black vinyl LP with 7" EP ltd to 500
Mission Of Christ were the band that united the punks and metal-heads in Victoria, BC. Young skater kids riding into the collision between metal and punk — those wild days of early crossover. Albums such as COC "Animosity", early Metal Church, Accused "Martha Splatterhead", Sacrilege UK, Trouble, Venom and Slayer were all on heavy rotation. Each band sounded different and many were hard to classify. MOC received multiple record label offers (Metal Blade, Alchemy, Manic Ears), gigged often, released two demos and a split 7" but failed to fulfill any album agreement.
This deluxe 10 song, 180 gram 12" LP comprises of the 7 song "Silence In Grave" demo '87, three songs from "Demo '89", plus a bonus 7" flexi EP featuring 4 songs from their '86 rehearsal demo.
Remixed by critically acclaimed engineer Kurt Ballou and remastered by Brad Boatright and Audu Obaje for wider dynamics while maintaining vintage authenticity.
MOC featured a member of the Neos and also future Black Mountain leader Stephen McBean. Includes a generous 16 page booklet with interview, flyers, art, photographs & lyrics. Canadian speedmetal / thrashcore legends!