MOB 47 "Mob 47 (aka Karnvappen Attack)" 7" EP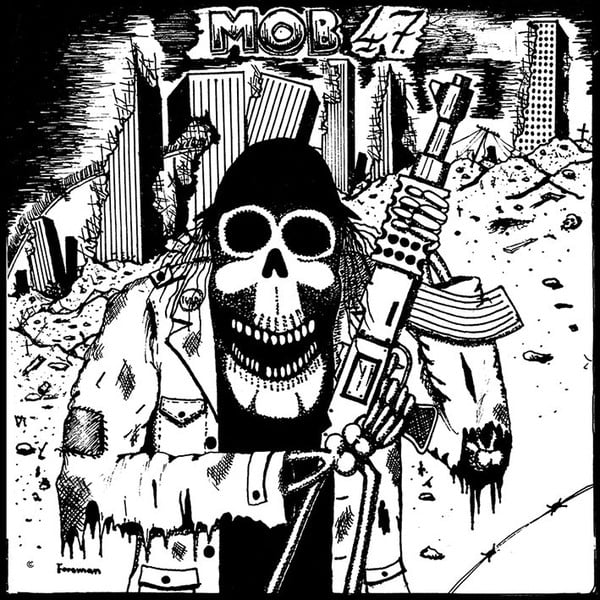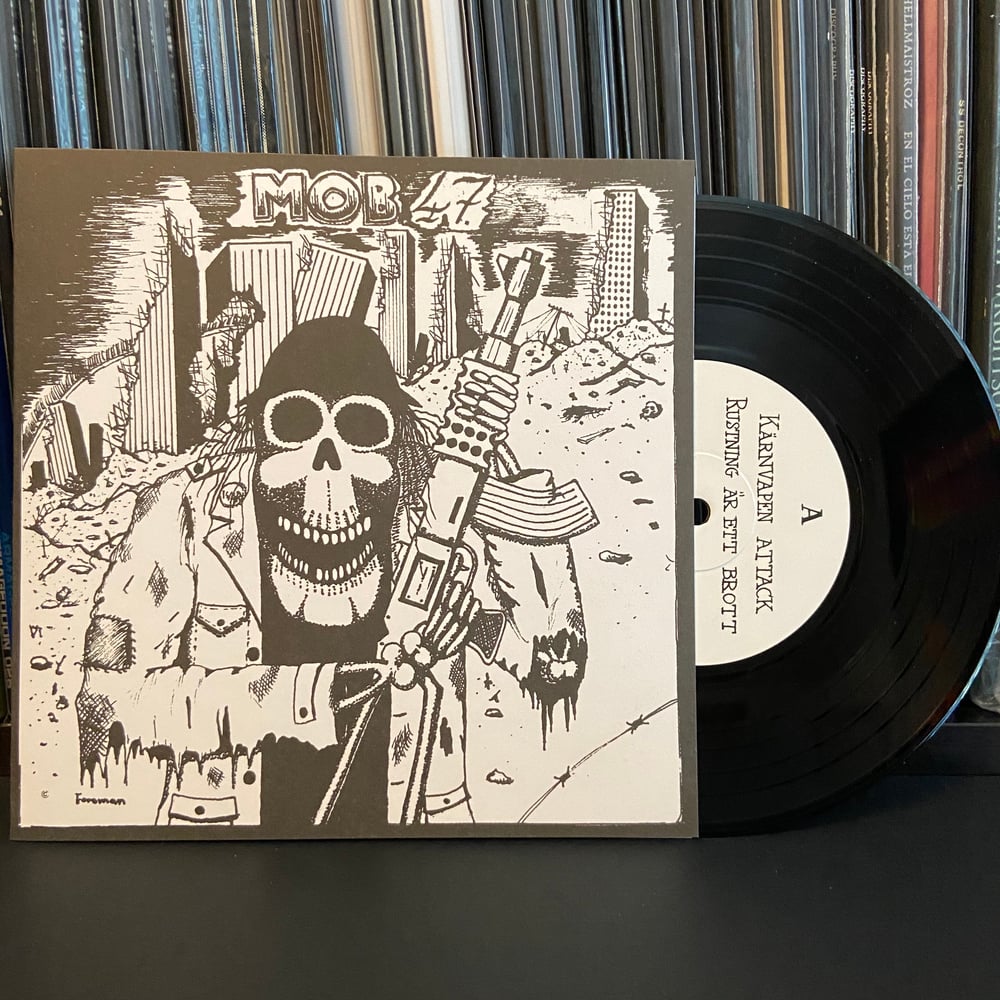 Great reissue of this Swedish HC EP from 1984.
Huge influence on Dropdead in the early days!
Stone cold ripper.
Repress of this classic Swedish hardcore punk record from 1984. Nine fast and angry songs! This time w/Uproar cover artwork. Mob 47 is a hardcore punk band which formed in Stockholm, Sweden, in 1982, originally under the name of "Censur". In 1983 the band members changed the name to what it's now called, "Mob 47", when singer Mentis entered the band. During their early years they played with the band Anti Cimex. They were influenced by bands such as Discharge, Crucifix, D.R.I., and B.G.K.. They have been described as the fastest of the Swedish D-beat groups. Guitarist and founding member Åke formed several other bands after and around the time of Mob 47. The bands Agoni, Röjers, Discard, Crudity, and Protes Bengt were featured with Mob 47 on the Stockholm's Mangel compilation in 1985. Some with other members of Mob 47, mostly the drummer Chrille. Per, vocalist of Filthy Christians (Earache Records) as well as 2000's bands Bruce Banner, Sex Dwarf and others, is noted for singing in a number of these bands. Åke has continued to play and released a new Mob 47 demo playing solo with a drum machine in 1998. In September 2007, the band played their first shows outside Sweden, playing in London, Sheffield and Bradford England. In November 2007 Jugga decided to quit the band, and Mob 47 was once again a three-piece band.