MORNE "Shadows" LP TEST PRESS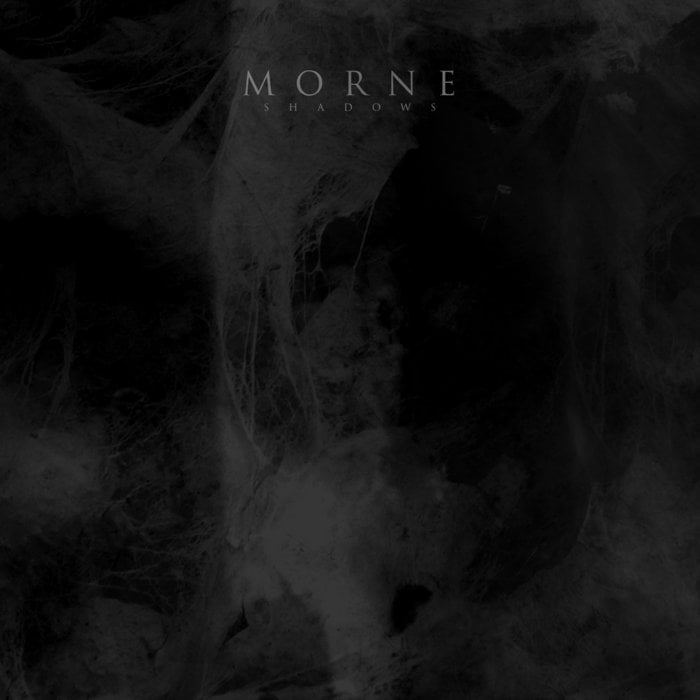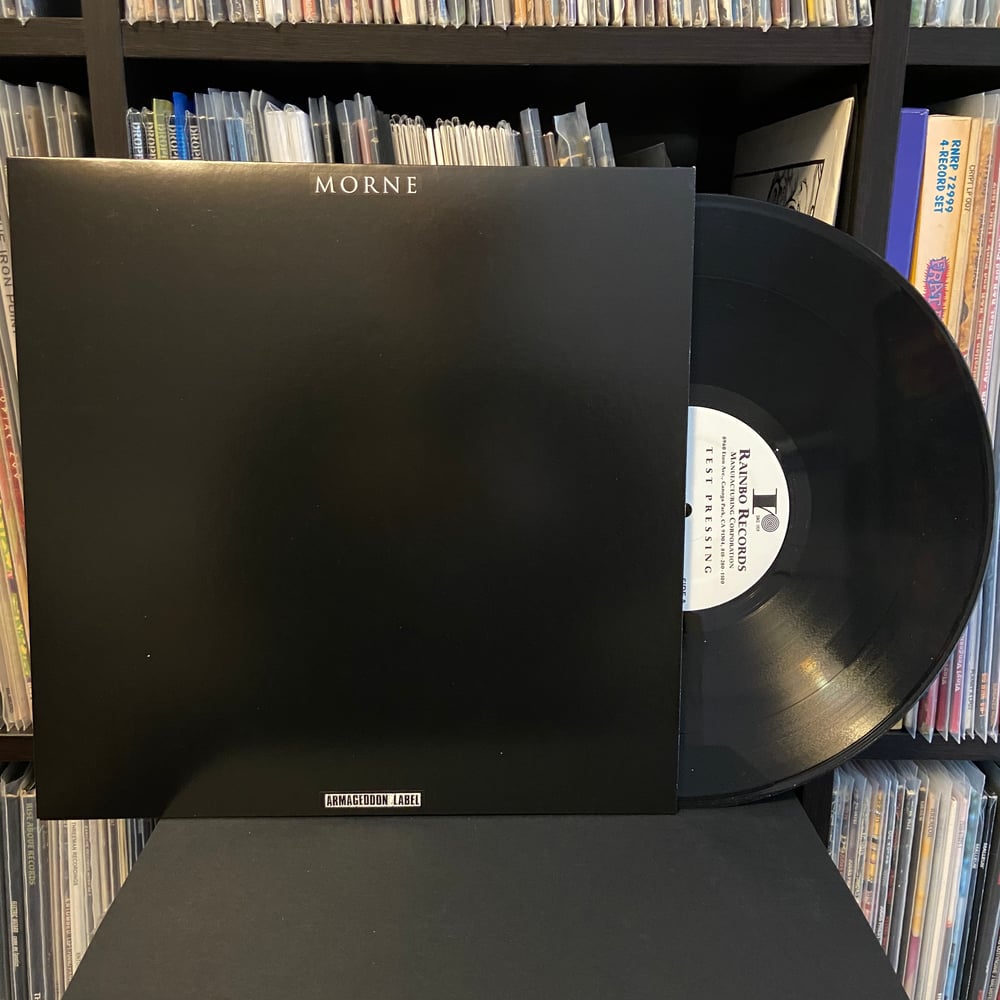 MORNE "Shadows" LP TEST PRESS
Found a couple test press copies of this out of print MORNE album.
Test Press packaged in a heavy board jacket.
Take a cauldron: put it in the middle of a forsaken, desolate wasteland. Add some surging atmospherics, brutal sludgy crust, funeral doom, a sprinkle of post-metal and a dash of psychedelia. Leave it to boil and then serve piping hot. What you get is Shadows; an album which is titanically heavy but still manages to retain articulate musicianship. However, a word of warning: you can't just pop on this album for it to play happily along in the background whilst you go about your daily business. The intense musical experience burrows parasitically into your soul, beats the hell out of it then crushes it. Then craps on whatever remains. This music transports you to the very pit of Satan's domain where you become involved in a graphic, dreadful nuclear conflict between the forces of good and evil. Morne's unrelenting, epic cinematic heaviness on this, their third apocalyptic album, certainly doesn't change a winning formula. Songs merge relentlessly into each other, catching the unguarded listener unawares with occasional easy-going indulgent introductions before bludgeoning and jarring your eardrums to collapse.
Taking each track in turn: 'Coming Of Winter' kicks off proceedings and the doom starts immediately, with sustained guitars and minimalist drumming which picks up about two minutes in. The tormented roars and powerful, rumbling groans which pass for vocals follow immediately afterwards. Throughout the track the tempo remains the same but the riff patterns vary enough to keep the listener interested. At about six minutes the song shifts to being purely instrumental before fading to 'A Distance'. Synths and melodic guitars set the atmosphere here and after a few minutes the doom makes itself known in a huge way, curling around a nicely repetitive guitar hook. Around half way through the double bass drum signals a nice crunching riff which chugs along before the track closes with a stoner infused guitar solo. At over twelve minutes this is the longest track on the album, but it certainly wasn't boring. This track is reminiscent of 'Vicarious Redemption' by Cult of Luna; which of course is outstanding.
Boston's Morne was formed in 2005 by Polish ex-pat Milosz Gassan, formerly of Filth of Mankind and a legend of sorts in Poland's underground crust punk movement. After releasing a demo and split release with Warprayer, the group unleashed their 2009 debut full-length Untold Wait to widespread critical acclaim. Among those singing the album's praises were Fenriz and Nocturno Culto of Darkthrone, who even incorporated Morne's logo on the cover of their 2010 album Circle the Wagons. Their reputation is also bolstered by the presence of guitarist Jeff Hayward (formerly of Grief, Disrupt and more). Morne's brand of apocalyptic post-sludge / crust incorporates influences from genre pioneers Neurosis and Isis as well as traditional heavy metal, doom metal, prog and even the classic post-punk / new wave of Joy Division or early Cure.