MUTILATED TONGUE "Fuel The Flame" LP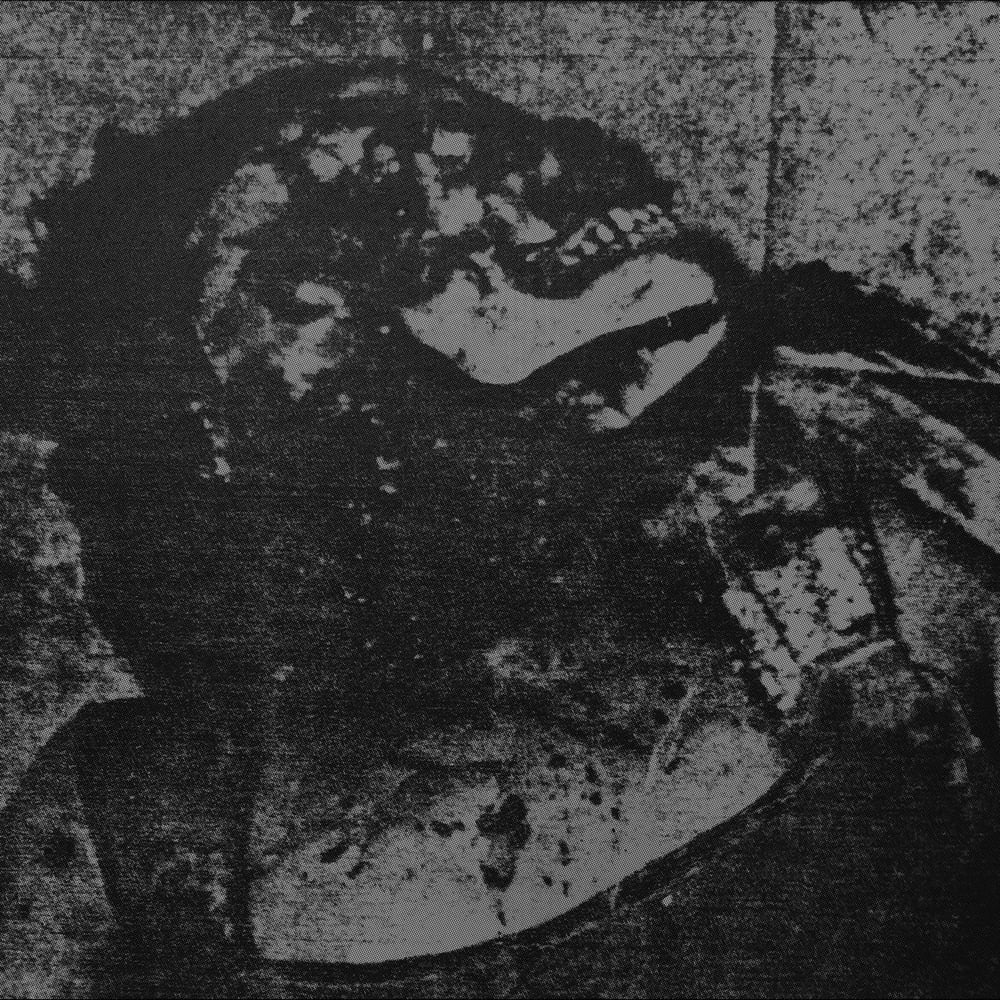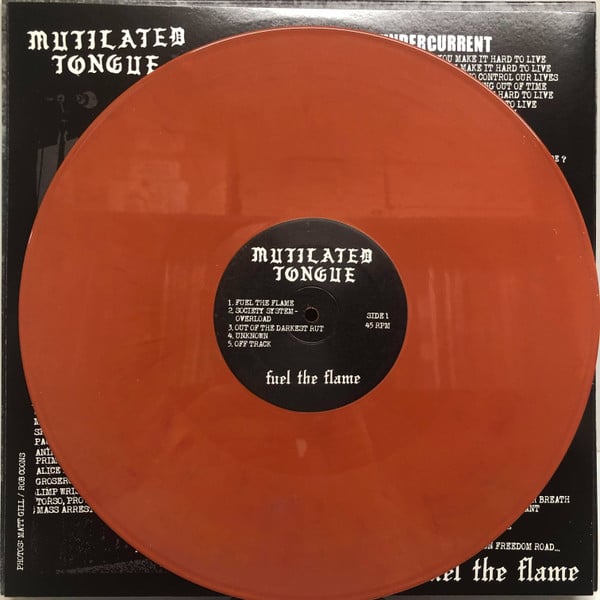 MUTILATED TONGUE "Fuel The Flame" LP
Distributor returned some oxblood/orange/brown mix color copies! Will be gone quick!
Ten track debut from these Oakland hardcore-punk lifers, all of whom served time in Look Back And Laugh, (and extending it further: Talk Is Poison, Creeps On Candy, Needles and Drain The Sky, Ex-Youth etc.). The band's main influences orbit around groups like So Much Hate, Youth Of Today, The F.U.s. and Raw Power. With an end result that you could accurately call Talk Is Poison Idea.
Importantly, Mutilated Tongue features drum wizard Moses Saarni of Look Back And Laugh whose drum style is fast, frantic, and powerful, while Brian Stern's howls hearken you back to his days as one of the vocalists of political powerhouse Talk Is Poison. This record is 10 tracks of fast, raw hardcore punk played by people who have been living the fight and giving countless records of urgency for years.
"Three fifths of Oakland's LOOK BACK AND LAUGH reconfigure for a new three-piece. Brian from TALK IS POISON is on guitar and vocals here, and there are similar, sturdy '80s hardcore song structures to TALK IS POISON, but with the more frantic overdrive and quick pace of LOOK BACK AND LAUGH, with rapid-fire drumming and his vocals stretching and slurring to more of an AGNOSTIC FRONT end. These veterans easily deliver ten boss songs of unrelenting speed and power. Terse lyrics of struggle and resistance lambaste oppression and bleak modern realities. A full-sounding recording courtesy of Atomic Garden, sick basslines, crushing breakdowns—this is a blaster that demands maximum volume!!!! Though most of the artwork here is really of a basic hardcore template, I do have misgivings about the cover art. The same photo of the dead Salvadorian woman with her face burned off with acid was originally used by MDC in their Multi-Death Corporations 7″ for horrific effect: a protest to the then-in-progress Reagan-backed right wing Contra assault on the people of El Salvador against the elected socialist Sandinista government. MDC used pages of a fold-out 7″ sleeve to underline their opposition to Reagan's illegal war in Central America, and the two absolutely brutal centerpiece photos of corpses still are incredibly raw and disturbing, meant to hammer their point home. But here, without the direct political impetus, it seems like an overstep. MUTILATED TONGUE is currently one of the Bay Area's most unrelenting live bands, both in terms of their intense shows and prolific gigging, and each time I've seen them they've jumped in intensity and power. I'm certain their next outing will take all the greatness here, and dial in the presentation for something even more sharp and focused. Excellent debut!" – M.R.R.
Tracklist
A1 Fuel The Flame
A2 Society System Overload
A3 Out Of The Darkest Rut
A4 Unknown
A5 Off Track
B1 Undercurrent
B2 Avarice
B3 Power Craze
B4 Civilization's Crash
B5 One For The People
US Distribution via Decibel Magazine, Midheaven/Revolver USA, Tankcrimes, Deathwish Inc., Revelation, Ebullition and more.