NIHILIST "Drowned: The Demos" LP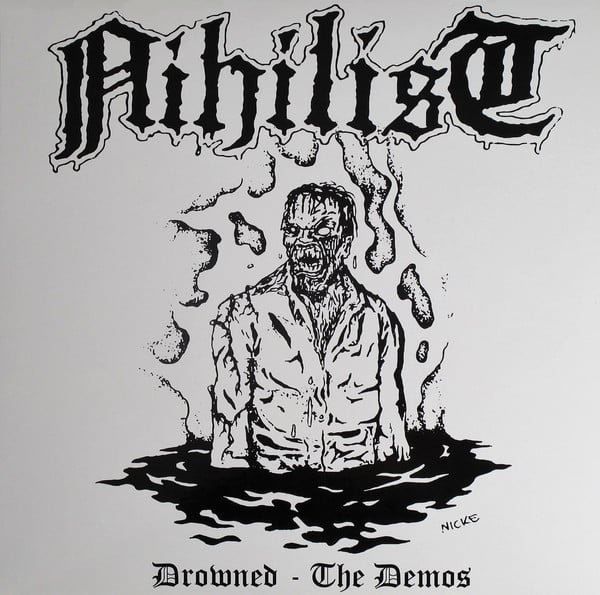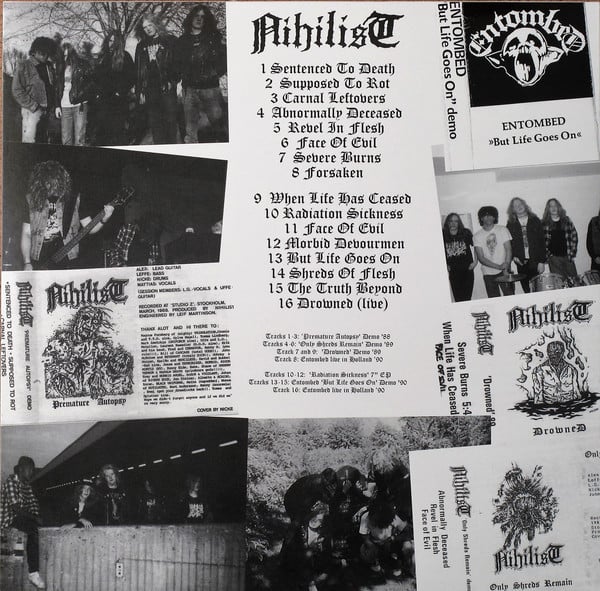 NIHILIST "Drowned: The Demos" LP
180gram black vinyl, with 2 sided insert
Euro Import
Excellent and essential listen, Swedish death metal at it's most raw and primitive. NIHILIST never recorded a full length, but you'll recognize these as early versions of tracks that appeared again when they reformed as ENTOMBED. I true building block of the legendary Swedish death metal scene.
Compiled and mastered from original 1988-89 cassette releases at Cosmos Mastering, Stockholm, Sweden.
Cover artwork reproduces the original cassette's cover of the "Drowned" demo.
Tracklist
Nihilist "Premature Autopsy" Demo 1988
A1 Sentenced To Death
A2 Supposed To Rot
A3 Carnal Leftovers
Nihilist "Only Shreds Remains" Demo 1989
A4 Abnormally Deceased
A5 Revel In Flesh
A6 Face Of Evil
Nihilist "Drowned" Demo 1989
A7 Severe Burns
Entombed Live In Holland 1990
A8 Forsaken
Nihilist "Drowned" Demo 1989
B1 When Life Has Ceased
Nihilist "Radiation Sickness" 7" EP
B2 Radiation Sickness (Repulsion)
B3 Face Of Evil
B4 Morbid Devourment
Entombed "But Life Goes On" Demo 1990
B5 But Life Goes On
B6 Shreds Of Flesh
B7 The Truth Beyond
Entombed Live In Holland 1990
B8 Drowned (live)