P.F. COMMANDO "Nu Ska Vi Ha" 7" EP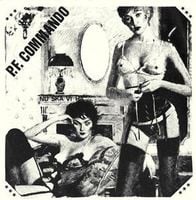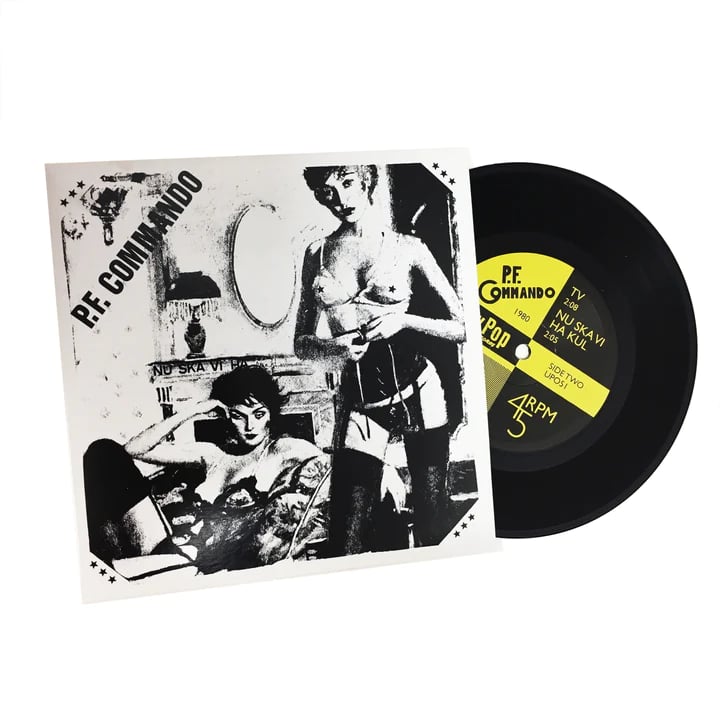 P.F. COMMANDO "Nu Ska Vi Ha" 7" EP aka "Rough Sound" 7" EP
Black vinyl with insert.
Originally released in 1980 as "Nu Ska Vi Ha," this second PF COMMANDO single is a high point of early Euro punk rock. "Rough Sound" is the A-side hit, a massive pure punk blast that hits as hard as anything from the era, balancing melody and impact as effectively as early SLF or DOA.
Two tracks on the flip maintain the energy and power, so you'll be turning this one over repeatedly.
One of Sweden's most notorious bands, delivering pure three-chord bash at its most primal. Vocals are snarled, guitars slash and buzz, the rhythm section thrashes along maniacally, no pop, no art, just PUNK!
First reissue since 1980, in one of the best sleeves ever.
TRACKLIST
A1 Rough Sound
B1 Tv
B2 Nu Ska Vi Ha Kul