POISON IDEA "Pick Your King" LP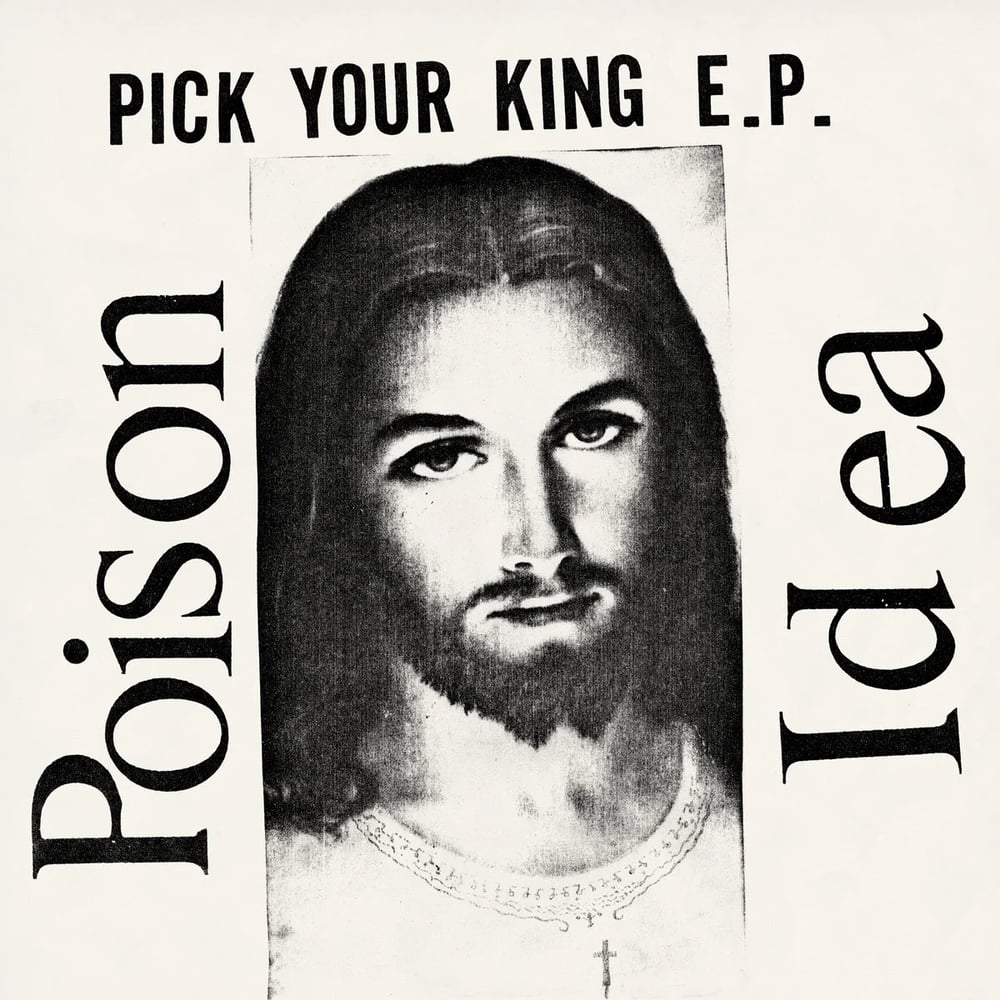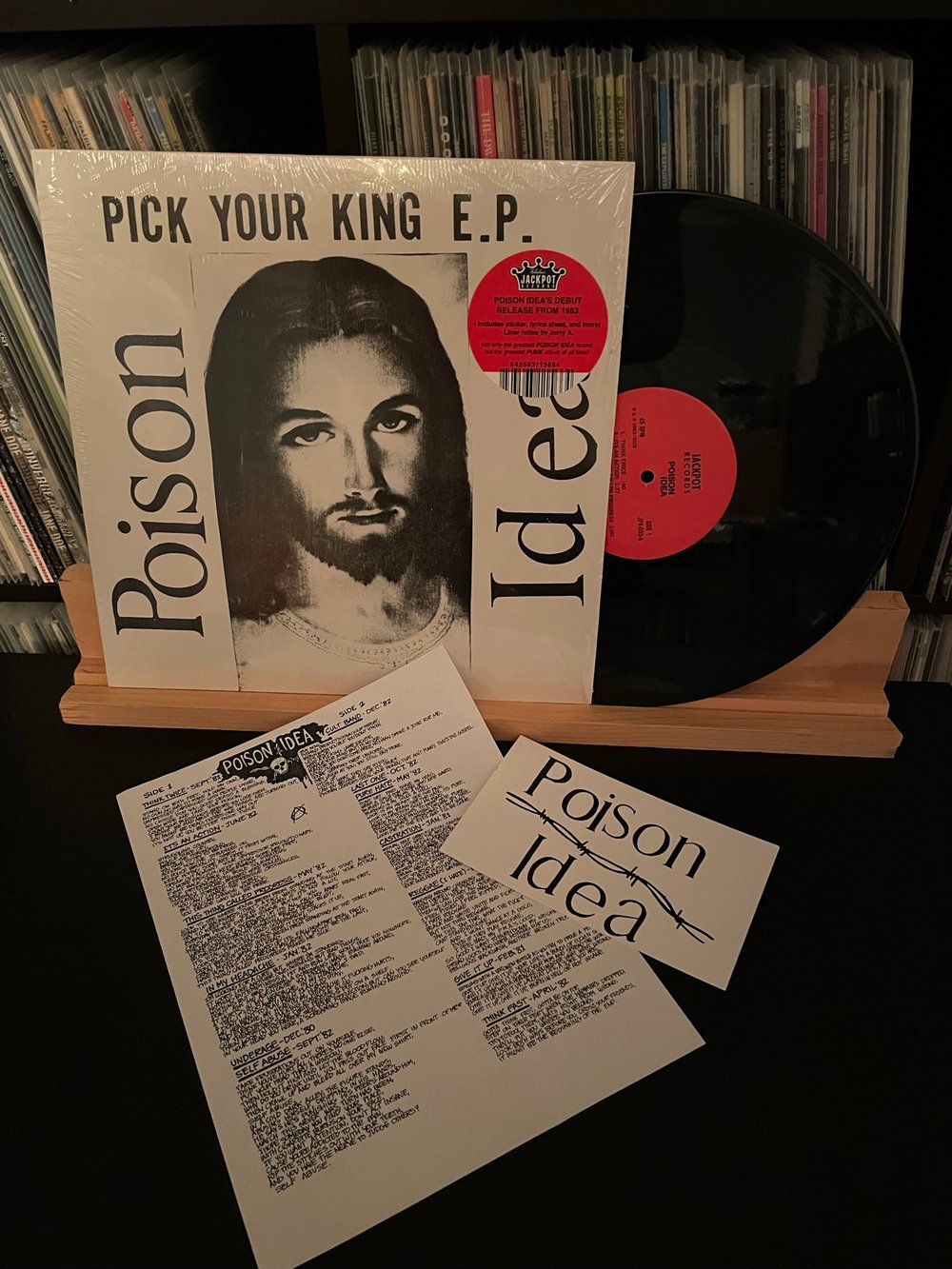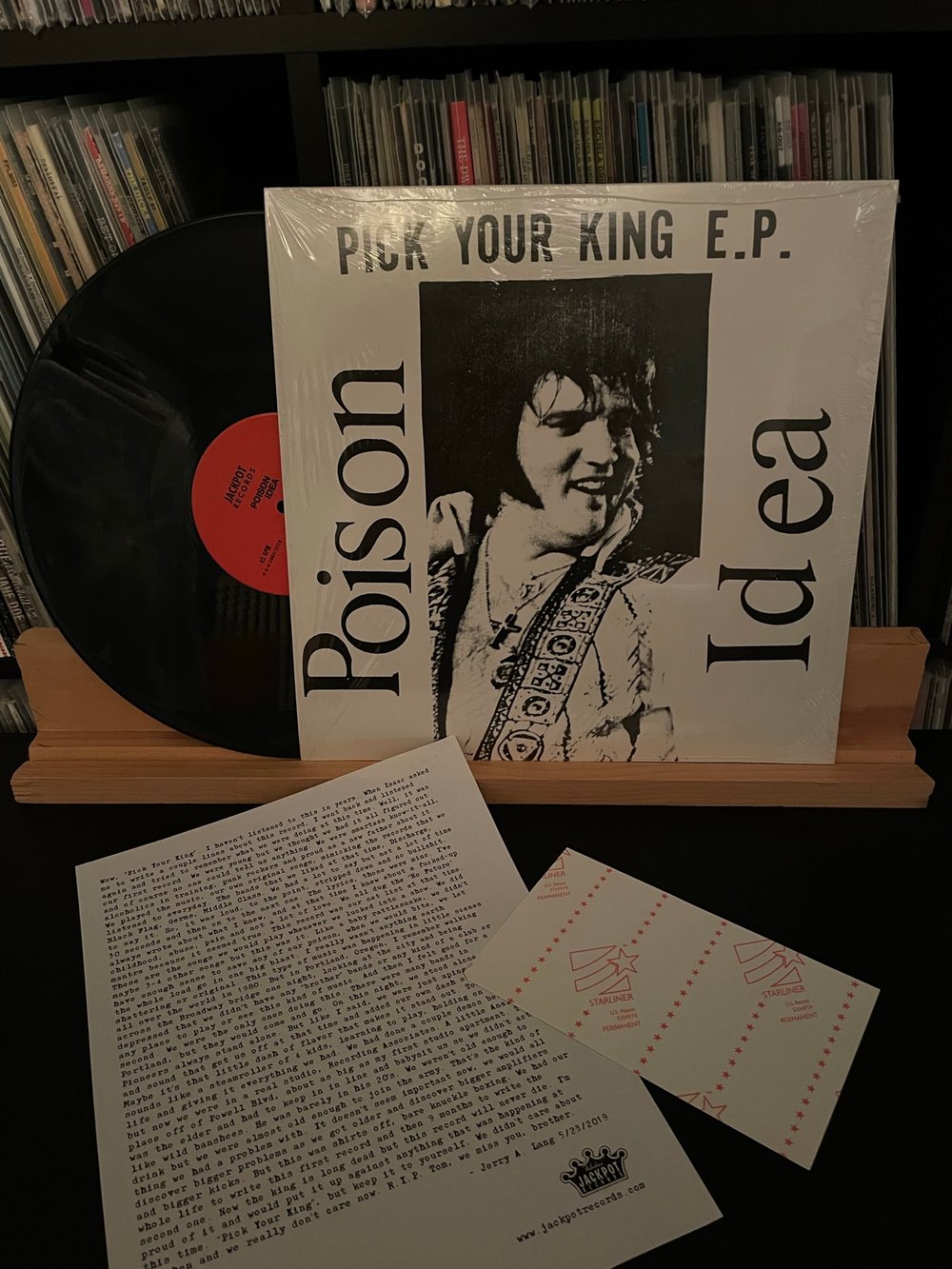 POISON IDEA "Pick Your King" LP
Top 10 US hardcore/punk release. Mandatory. A ferocious blast of USHC with great songs that still make you want to run through a sheetrock wall and say "fuck you" to all the shitty people that fuck with you. 10/10 top tier banger.
Black vinyl LP in heavy board jacket with insert and sticker..
Or White vinyl.
Poison Idea 1983 Debut Release. Features New Liner Notes by Jerry A. Includes Original Sticker design, Lyric Sheet, Credit Sheet, and Liner notes.
Not only the greatest Poison Idea record, but one of the greatest HC ep's of all time!
Tracklist:
A1 Think Twice 0:40
A2 It's An Action 1:27
A3 This Thing Called Progress 1:00
A4 In My Headache 1:07
A5 Underage 0:58
A6 Self Abuse 0:53
B1 Cult Band 0:41
B2 Last One 0:50
B3 Pure Hate 1:41
B4 Castration 0:28
B5 Reggae (I Hate) 1:18
B6 Give It Up 0:28
B7 Think Fast 1:04