R.I.P. + ESKORBUTO "Zona Especial Norte" split LP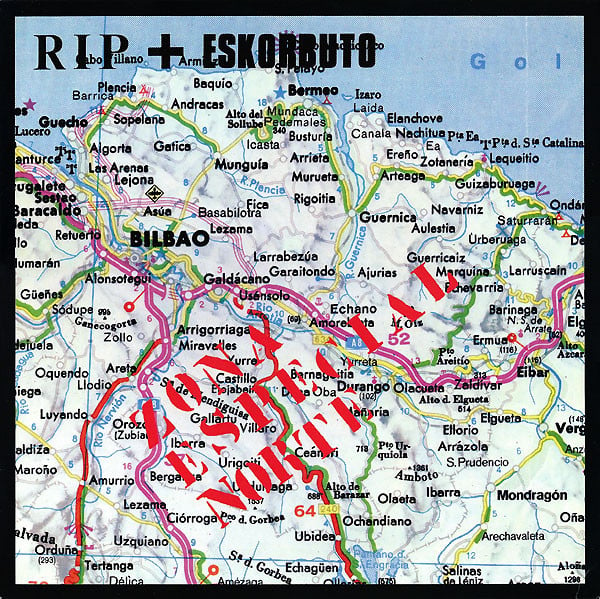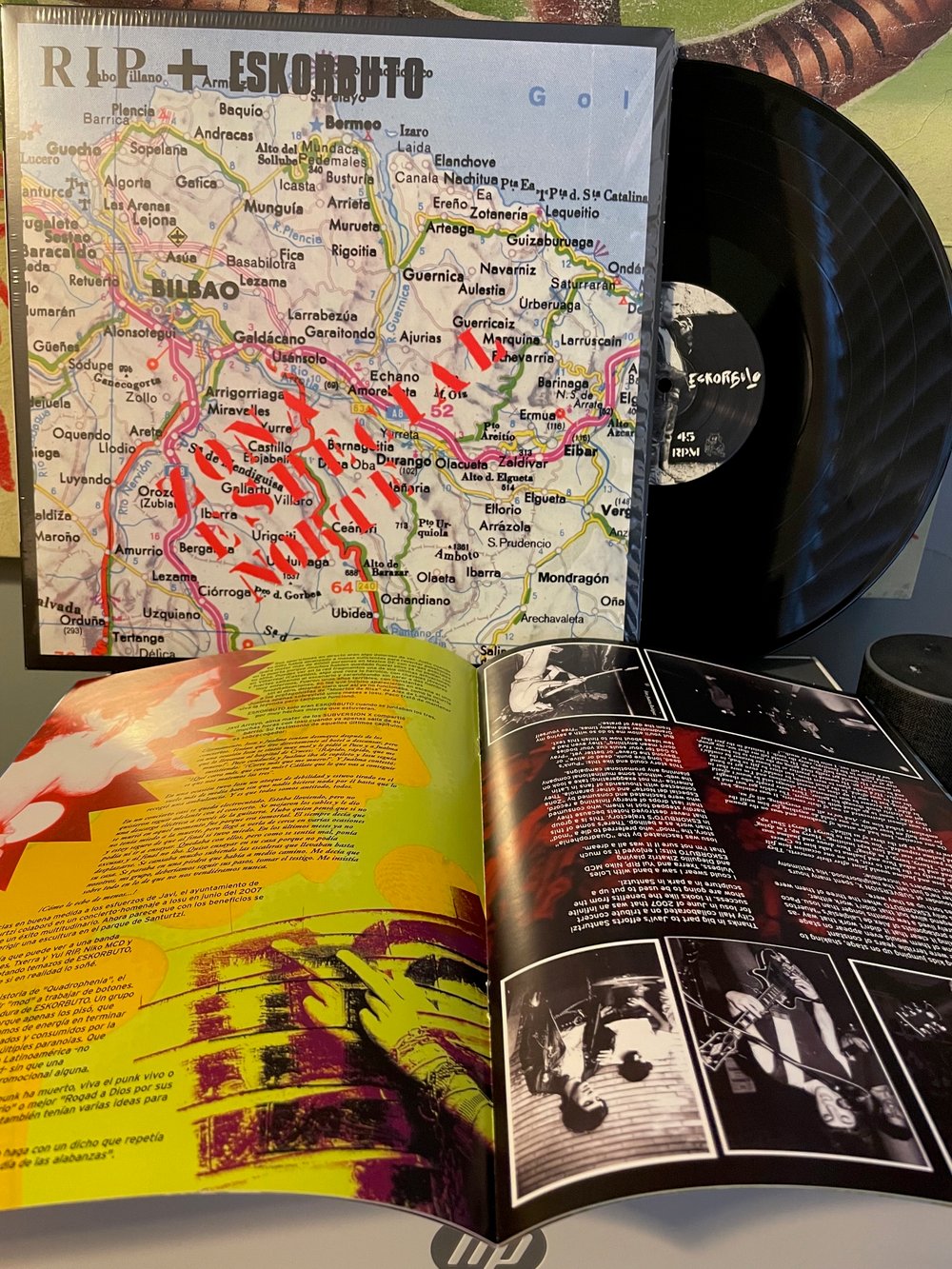 R.I.P. + ESKORBUTO "Zona Especial Norte" split LP
The definitive reissue of a legendary and truly influential Spanish punk record!
Euro Import
150 gram black vinyl with 20 page full color 8.5x11 booklet.
Zona Especial Norte (this was the code denomination that Spanish Guardia Civil and police gave the conflictive Basque region back in the 1980s) was a split album shared by RIP and Eskorbuto, two of the wildest and more radical punk bands from the Basque Country. The original record, released in 1983, was out of print for two decades and is one of the most sought after LPs of the era. Our reissue of 2009 quickly sold out, and now 30 years after its original release, Munster Records (together with Spansuls/Lollipop, owner of the masters and rights) brings back in print this influential record, a true sonic reflection of those difficult, tense, crude and rough years. This special reissue is accompanied by a 20-page fanzine full of pictures (many unseen), with fantastic liner notes by Roberto Moso, singer of Zarama, written in Spanish and English.
Tracklist
A1 Eskorbuto– Ratas De Vizkaya 2:52
A2 Eskorbuto– Dios, Patria, Rey 2:23
A3 Eskorbuto– A La Mierda El Pais Vasco 2:37
A4 Eskorbuto– Soldados 3:08
B1 R.I.P. (4)– Kaos 1:27
B2 R.I.P. (4)– Brigada Criminal 1:41
B3 R.I.P. (4)– No Hay Futuro 1:37
B4 R.I.P. (4)– Antimilitar 1:29