S.P. METAL II Various Artists LP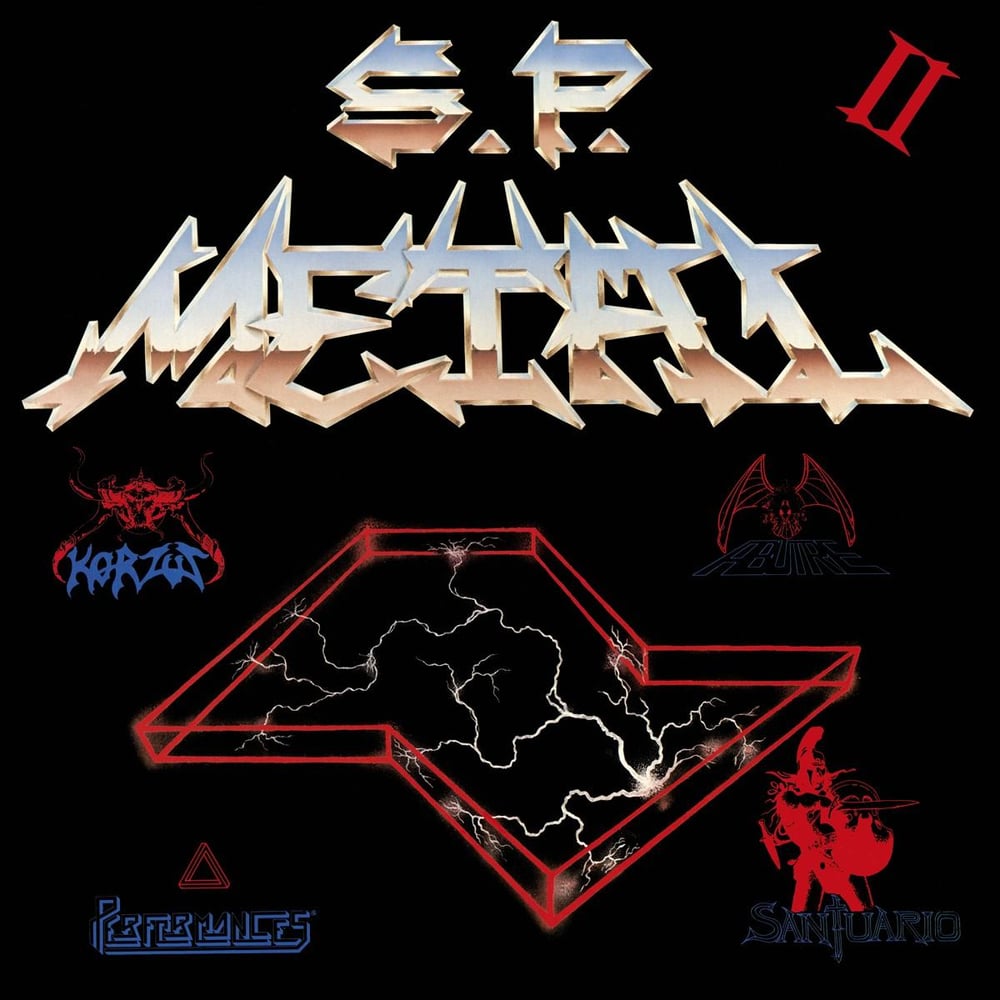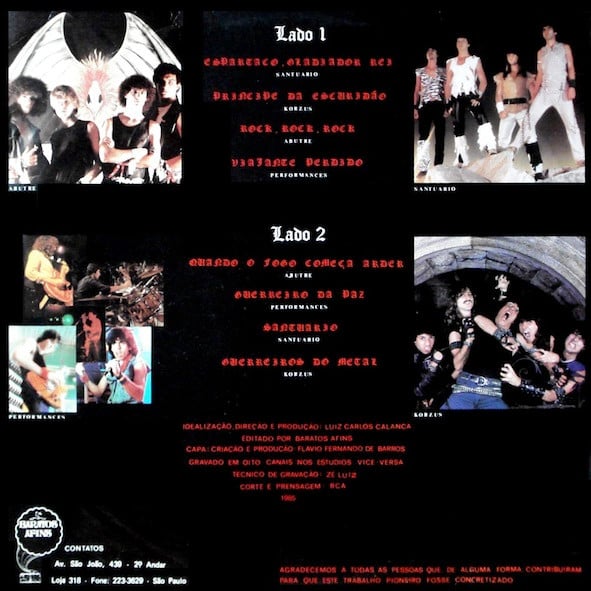 S.P. METAL II Various Artists LP
Cult Brazilian underground metal compilation remastered and reissued! Primitive thrash and heavy metal from '85!
150 gram BLUE vinyl ltd to 350 with 12x12 insert in a heavy board jacket.
"The honesty of the first album and a lot more experience", claim the second S.P. Metal compilation's original liner notes, and for a reason. Although released just a year after the first part, a lot of things had changed. Brazilian heavy metal had erupted out of the underground and into the limelight, with over active bands in Sao Paulo area alone in 1985. Rock in Rio festival, one of the biggest heavy/rock festivals in the world, was held that year for the first time, and bigger labels and professional managers arrived to capitalize on the scene, and so on.
S.P. Metal part two contains four bands, the cream of the crop of the true metal underground in Sao Paulo in -85. Korzus, Santuario, Abutre and Performances all contribute two tracks. Performances and Santuario are more in the NWOBHM & Manilla Road -type early power metal vein, while Abutre and Korzus are great, rough speed-thrash-headbanging as only young Brazilians fed on a diet of hardcore and NWOBHM can churn out. Cult!
A1 Santuario: Espartaco, Gladiator Rei
A2 Korzus: Principe Da Escuridao
A3 Abutre: Rock, Rock, Rock
A4 Performances: Viajante Perdido
B1 Abutre: Quando O Fogo Comeca Arder
B2 Performances: Guerreiro Da Paz
B3 Santuario: Santuario
B4 Korzus: Guerreiros Do Metal