SEEIN' RED "Past, Present, (In)tense" LP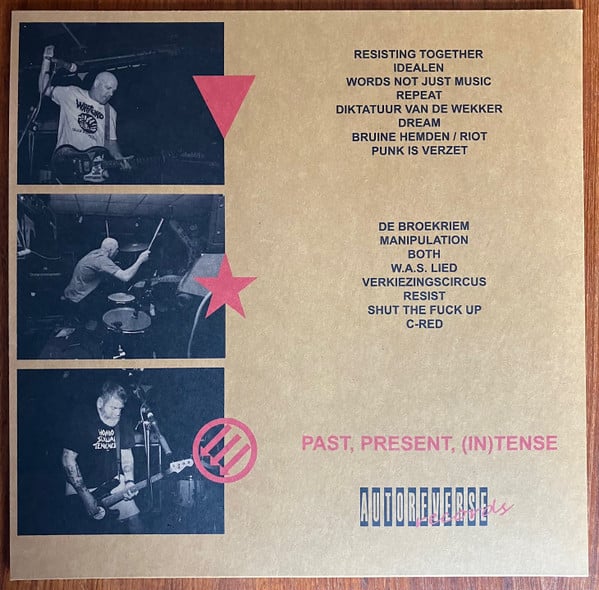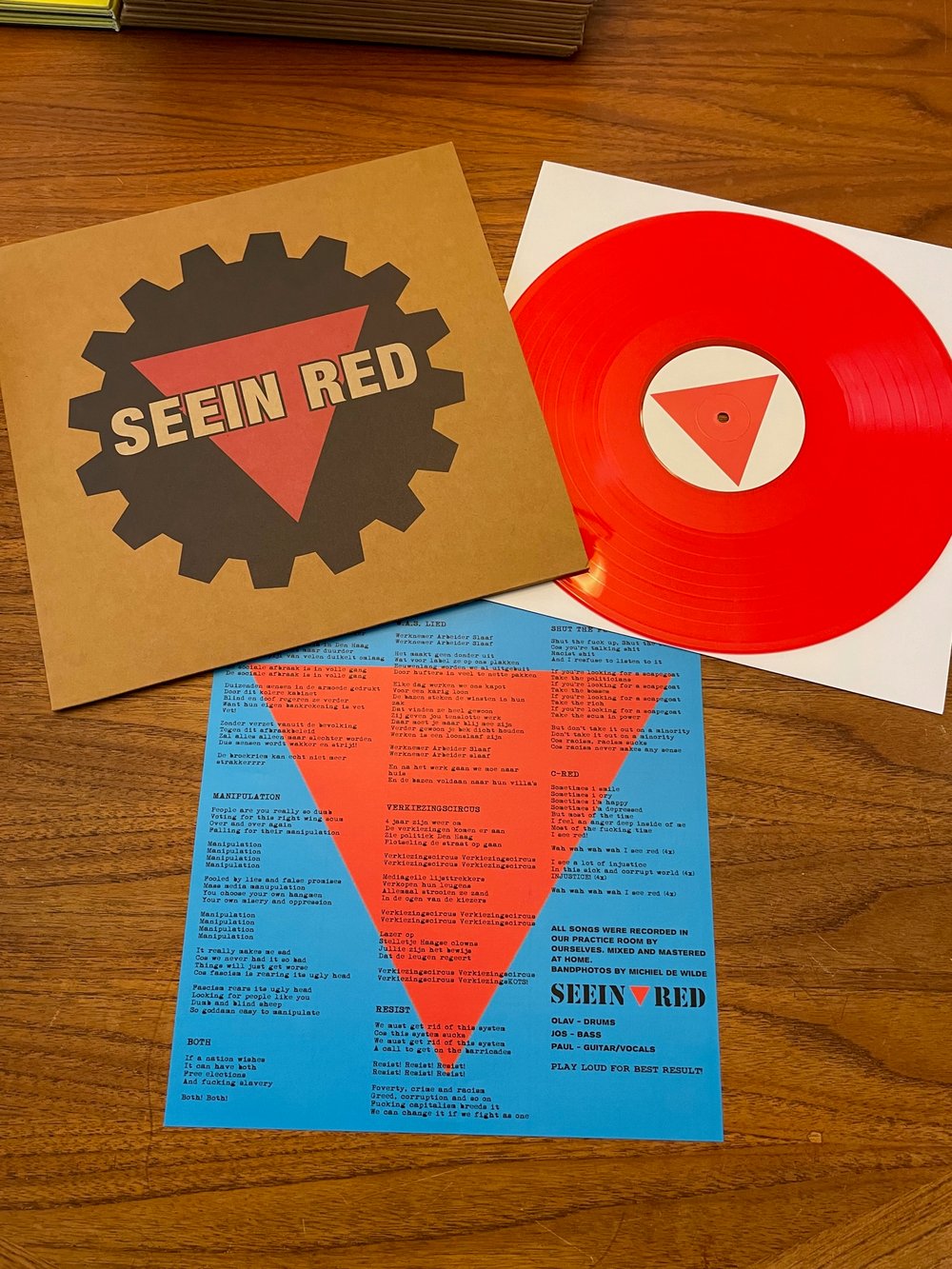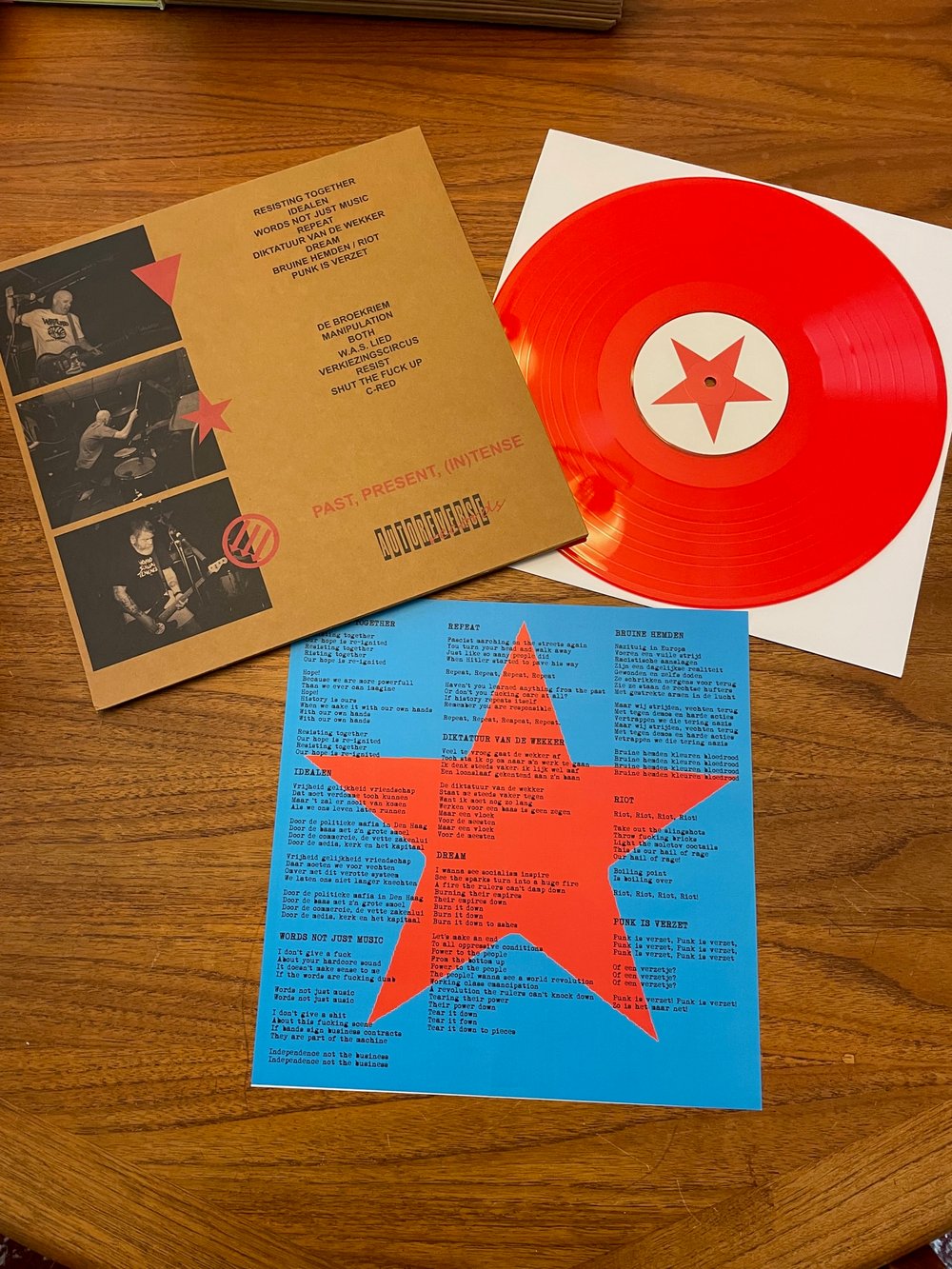 SEEIN' RED "Past, Present, (In)tense" LP
Our long time friends Seein' Red, a true inspiration to all of us in Dropdead. They are true DIY punk family members in our world. No bullshit hardcore punk resistance.
LP on ltd Red vinyl with insert.
Euro Import.
SEEIN' RED need no introduction at this point, never wavering from their politics, musical approach or energy. SEEIN RED kick down more of what they (as both LARM and SEEIN' RED) have been doing for over 40 years, playing pissed off personal and political hardcore punk.
1. Resisting Together 01:42
2. Idealen 01:02
3. Words Not Just Music 01:16
4. Repeat 00:58
5. Diktatuur van de Wekker 01:10
6. Dream 01:35
7. Bruine Hemden/ Riot 01:57
8. Punk is Verzet 00:24
9. De Broekriem 01:06
10. Manipulation 02:04
11. Both 00:54
12. W.A.S. lied 01:29
13. Verkiezings-Circus 00:47
14. Resist 01:04
15. Shut the Fuck Up 01:28
16. C-Red 02:31