THE SPOILS "To The Victor..." LP (SIEGE MEMBERS)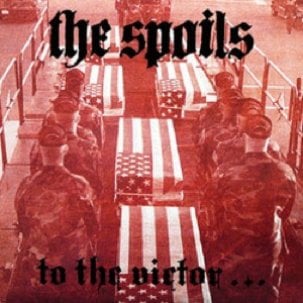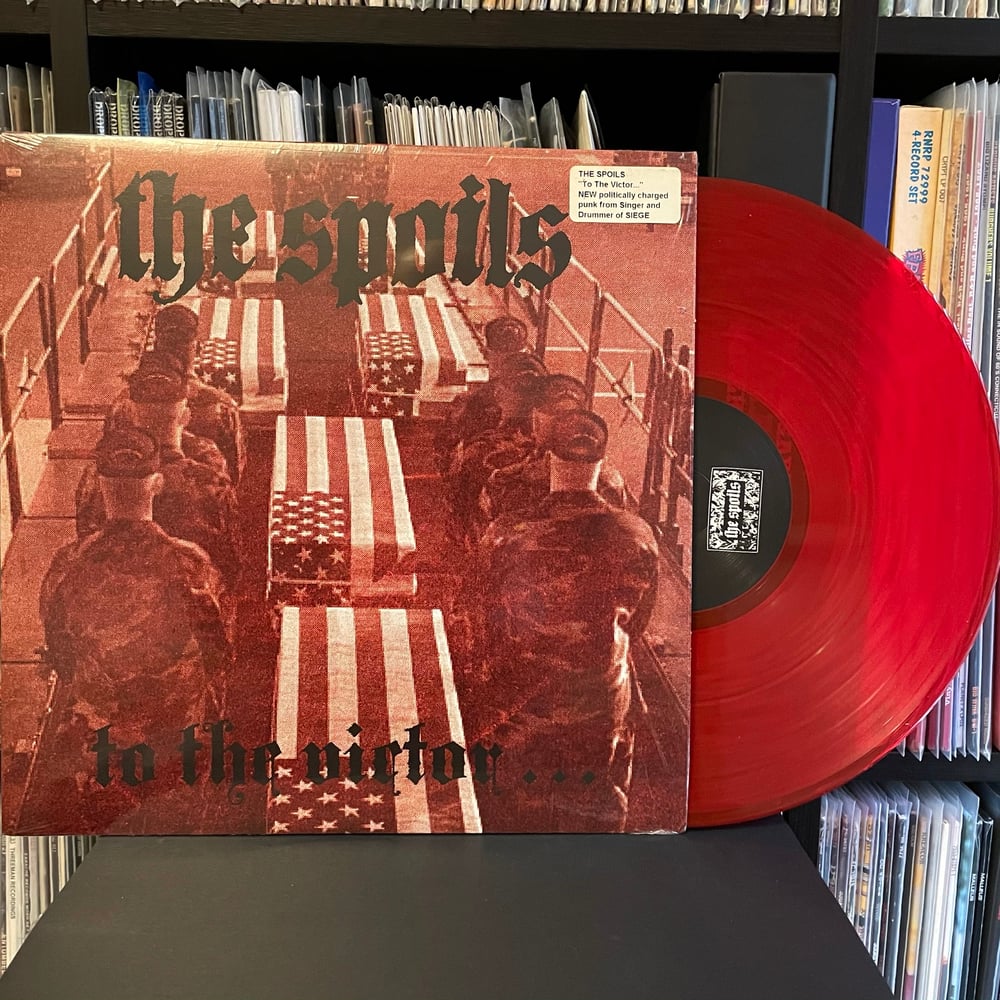 THE SPOILS "To The Victor..." LP
Former bandmates from SIEGE reunited after 25 years and delivered a straight up h hardcore punk record. Solid as hell.
Ltd Clear Red vinyl, includes 2 sided 12 x 12 lyric sheet.
The vocalist and drummer of Boston's legendary SIEGE have returned to punk rock as THE SPOILS, playing politically charged punk rock without the overproduction of so many modern bands. Even 20 years after Siege, they have retained their speed, intensity and anger.
Some history on The Spoils via Robert Willaims / SIEGE drummer
The original (SIEGE) singer, Kevin, was a lunatic. He used to drink whisky with honey and lemon from a margarine tin which he would bring to each rehearsal. He was a poet but also a very aggressive person in his behavior, just as he was with his singing. I mean, over the years I've jammed with a bunch of different punk singers with harsh voices, but I've never heard anyone as harsh as him ! I'd say he was even beyond (John Brannon) Negative Approach. He even used to talk that way, too and I think it was partly because we had a shitty PA system that he destroyed his vocal chords…. But for me, he was always a dear friend who brought so much humor into my life.
I never stopped being friends with him. He had some beefs with one of the other guys which is why he never wanted to do Siege again. He became a poet and an actor but he also still had this resentment inside himself, so it really wasn't a possibility for him and the other cats in the band. But I was always able to stay on good terms with him and when the opportunity arose to collaborate again I was happy to do it. I wrote the album with him and it was released by Deep Six. We were very proud of that album, especially as it would be the last time that his singing would be heard. (Kevin sadly died in 2011.) Bob, the proprietor of Deep Six, told me that fans had never stopped respecting Kevin's voice and his work and that they would love to hear him again, so I went looking for him. His brother-in-law is Rick Jones, the bassist-singer from Jerry's Kids, so I went to see them to try to find out where Kevin was and through that I eventually found him at a poetry reading in Cambridge, Mass. The Spoils' album 'To The Victor' was the end result of that and I'm very glad it happened.'
Tracklist
A1 Friendly Fire Funeral
A2 Work Yourself To Death
A3 Baby Killer
A4 United Snakes
B1 Pigs Suck
B2 Young Man, Old Man
B3 Jarhead