"THE VIKINGS ARE COMING" - Various Artists LP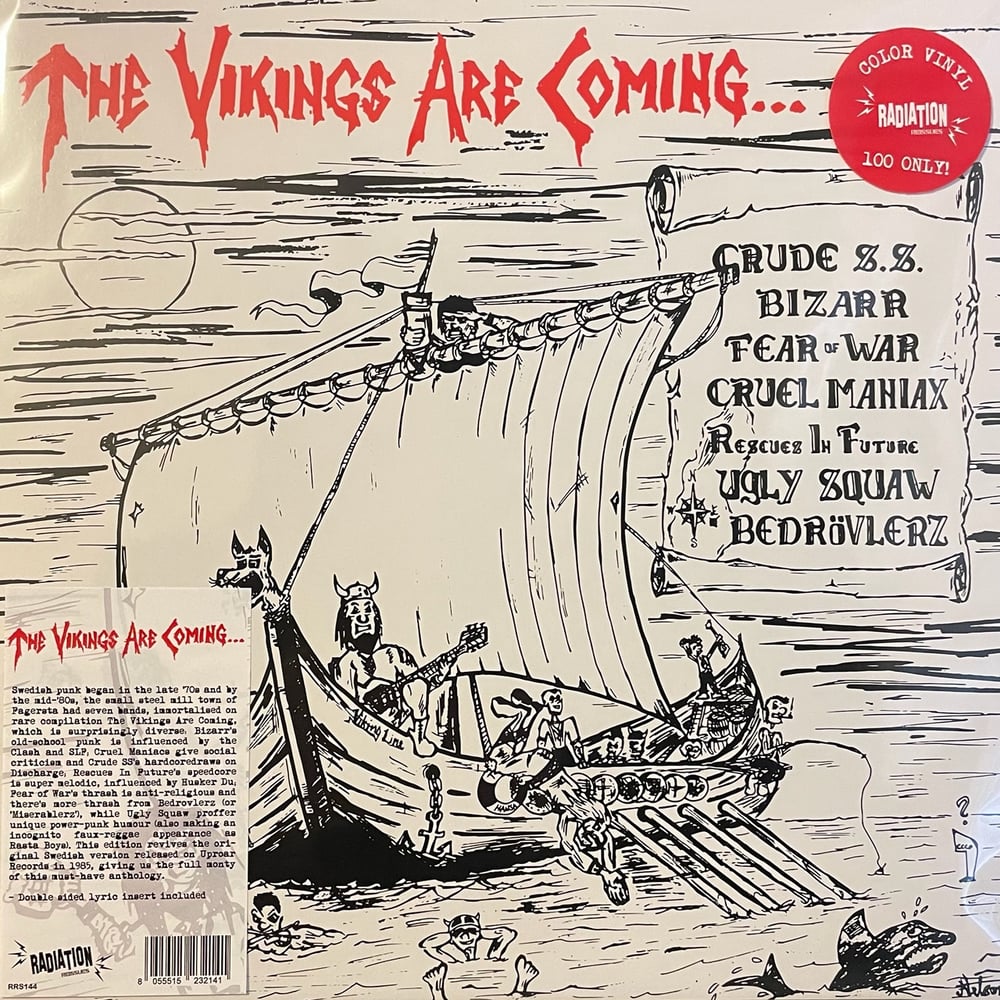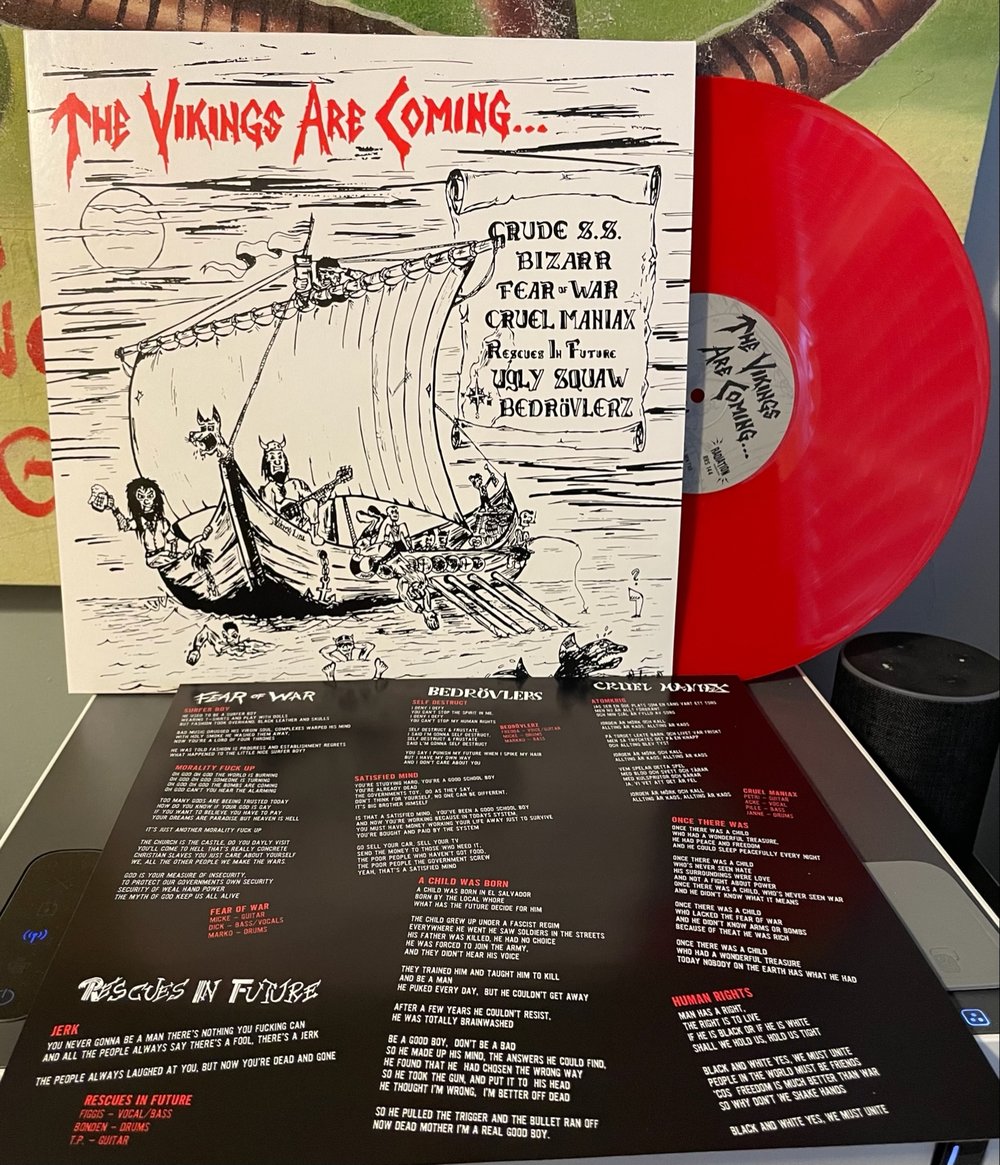 "THE VIKINGS ARE COMING" - Various Artists LP
Reissue of this classic Swedih HC/Punk comp from 1985!
Euro Import
150 gram RED vinyl ltd to 100 copies, with 2 sided 12x12 lyric insert.
Swedish punk began in the late '70s and by the mid-'80s, the small steel mill town of Fagersta had seven bands, immortalised on rare compilation The Vikings Are Coming, which is surprisingly diverse: Bizarr's old-school punk is influenced by the Clash and SLF; Cruel Maniacs give social criticism and Crude SS's hardcore draws on Discharge; Rescues In Future's speedcore is super melodic, influenced by Husker Du; Fear of War's thrash is anti-religious and there's more thrash from Bedrovlerz (or 'Miserablerz'), while Ugly Squaw proffer unique power-punk humour (also making an incognito faux-reggae appearance as Rasta Boys). This edition revives the original Swedish version released on Uproar Records in l985, giving us the full monty of this must-have anthology. Total pressing ltd to 300 copies: 200 black vinyl and 100 red vinyl.
Tracklist
Fear Of War - Surfer Boy
Fear Of War - Morality Fuck-Up
Fear Of War - Min Far
Rescues In Future - Ford-Hate
Rescues In Future - Jerk
Rescues In Future - You Can Try
Rescues In Future - Solo Låten
Bedrövlerz - Self Destruct
Bedrövlerz - A Child Was Born
Bedrövlerz - Satisfied Mind
Rasta Boys - Have A Safe Day (Rasta Mix)
Ugly Squaw - Policemans Parade
Ugly Squaw - Another Trojan Horse
Cruel Maniax - Atomkrig
Cruel Maniax - Once There Was
Cruel Maniax - Human Rights
Bizarr - Är Det Försent ?
Bizarr - Det Var Bättre Förr
Bizarr - Gör Din Plikt
Crude S.S. - Blue Eyed Devils
Crude S.S. - Chaos
Crude S.S. - Bullying A Nation