NARDCORE Various Artists LP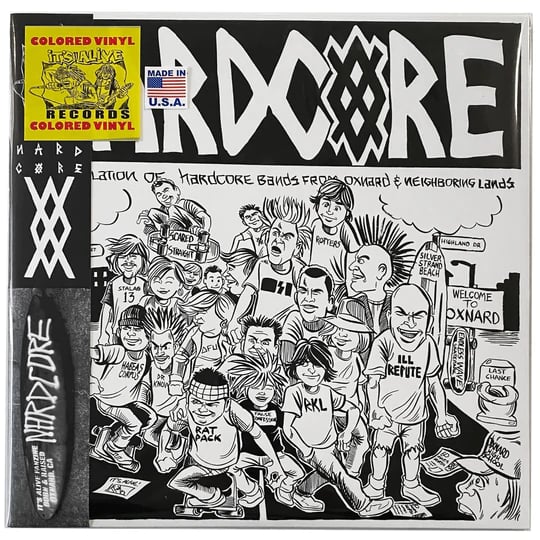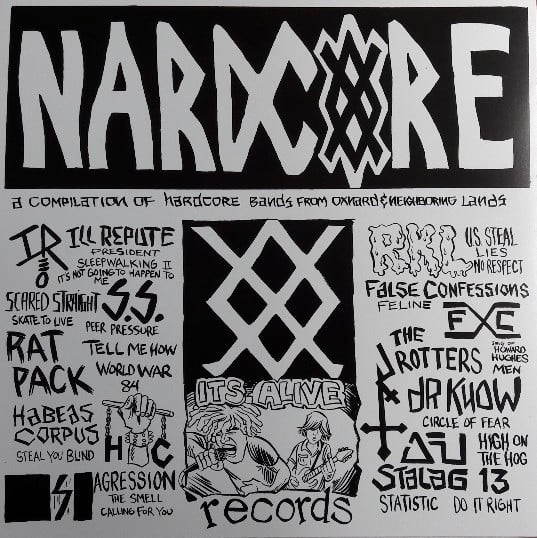 VARIOUS "Nardcore" LP
"A Compilation Of Hardcore Bands From Oxnard & Neighboring Lands".
LP on ltd colored vinyl with OBI, includes booklet, number card, and several posters and stickers.
Excellently done reissue of this California classic!
Showing that central California is more than something you pass while driving to San Francisco, this collection showcases the classic and often duplicated "Nardcore" Sound. Features songs from Dr. Know, Ill Repute, Stalag 13, RKL, among others. Now available again on colored vinyl. LP includes an 18" x 24" poster and sticker.
Track Listing:
1. Ill Repute - President
2. Ill Repute - Sleepwalking II
3. Ill Repute - It's Not Going To Happen To Me
4. Scared Straight - Skate To Live
5. Scared Straight - Peer Pressure
6. Rat Pack - Tell Me How
7. Rat Pack - World War 84
8. Habeas Corpus - Steal You Blind
9. Agression - The Smell
10. Agression - Calling For You
11. RKL - U.S. Steal
12. RKL - Lies
13. RKL - No Respect
14. False Confessions - Feline
15. The Rotters - Song Of Howard Hughes
16. The Rotters - Men
17. Dr Know - Circle Of Fear
18. AFU - High On The Hog
19. Stalag 13 - Statistic
20. Stalag 13 - Do It Right