ZOUO "A Roar Agitating Violent Age" LP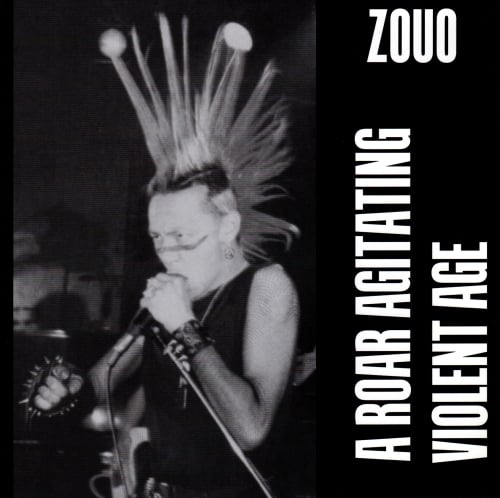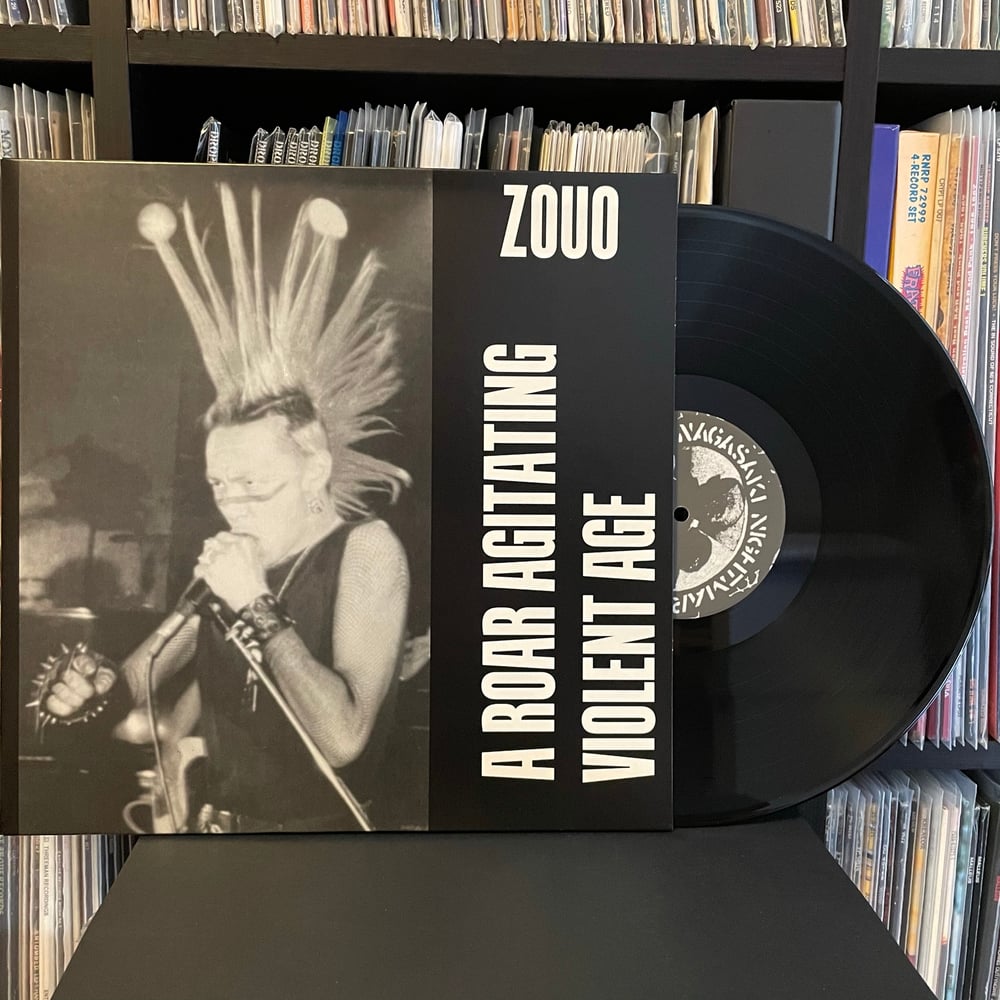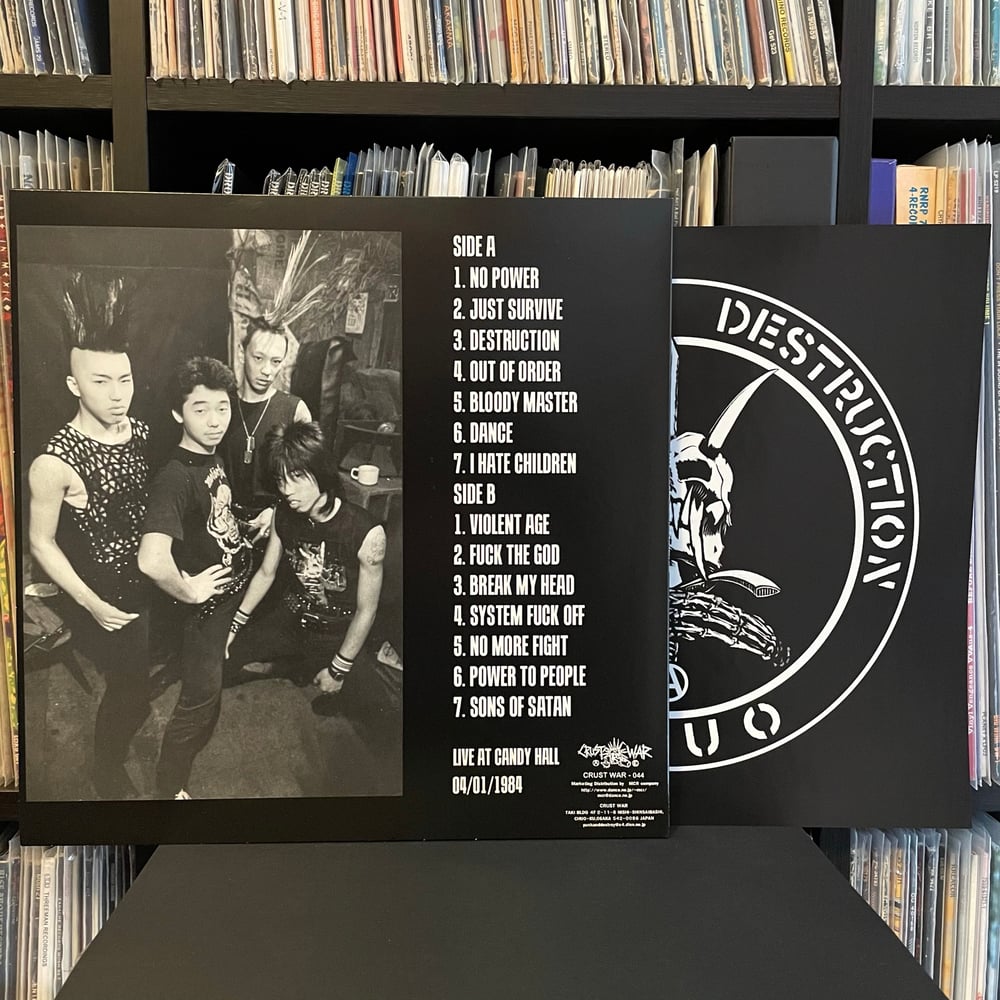 ZOUO "A Roar Agitating Violent Age" LP
Shipping now!
LP with 2 sided 12x12 insert.
Japanese Import.
ANARCHY AND DESTRUCTION: 39min.41sec of violent world now resurrected!
This is ZOUO's legendary live document at Candy Hall, Osaka, Jan. 4th/1984, recorded about 2 months before the release of "The Final Agony" EP. Total 14 tracks, including 11 unreleased tracks, and this is the final chapter of CRUST WAR's ZOUO vinyl reissues.
Zouo (Japanese for "hatred") was one of the most unique hardcore punk bands in Japan in the early '80s.
They released only an EP "The Final Agony" in 1984, and a split up. They played a very harsh metallic hardcore, borderline metal. Musically and lyrically the theme of the demonic and the satanic infuse that record with it's own menace. Alongside GISM, Zouo are at the top of the list of dark and evil sounding metallic Japanese punk.
The band's singer, Cherry moved to the USA and became friendly with Glenn Danzig and introduced him to Japanese comics, in particular Devilman, of which Danzig became a great fan. Cherry is also the oldest brother of Butcher, the singer of the hardcore punk act OUTO.
Recently some unreleased material from Zouo has been released as "A Roar Agitating Violent Age" by the Crustwar label.
"ANARCHY AND DESTRUCTION! The live sound source of ZOUO, the most important punk band in the early Kansai hardcore, has finally been unveiled on LP! Dream or illusion, the third release following the two EPs that were released in quick succession from CRUST WAR and sold out immediately! Recorded approximately two months before the original release of the first EP, this entire live set is laced with a sense of tension that was felt at Candy Hall on January 4, 1984. All the masterpieces of the early ZOUO catalog, which has the strongest punk attitude in the live set unearthed by the Crust War, were recorded and presented here,. It is a truly miraculous sound source that takes off at once and wraps up without trouble until the end of the live set."
"Eleven of the 14 songs have not been released yet, but all of them are well written, and the energy of the set tells us that they were already staples in ZOUO's live show. It's regrettable that these songs were not recorded in the studio, but it is unavoidable given the bad situation at that time. It's a shame and a gift that ZOUO had to release 11 unreleased songs by a live release, but for punk listeners and the ZOUO fans around the world, we've been waiting for it!
The analog re-releases of CRUST WAR ZOUO is now over."
Tracklist
SIDE-A
1. NO POWER
2. JUST SURVIVE
3. DESTRUCTION
4. OUT OF ORDER
5. BLOODY MASTER
6. DANCE
7. I HATE CHILDREN
SIDE-B
1. VIOLENT AGE
2. FUCK THE GOD
3. BREAK MY HEAD
4. SYSTEM FUCK OFF
5. NO MORE FIGHT
6. POWER TO PEOPLE
7. SONS OF SATAN