DROPDEAD / BRAINOIL - Split 7"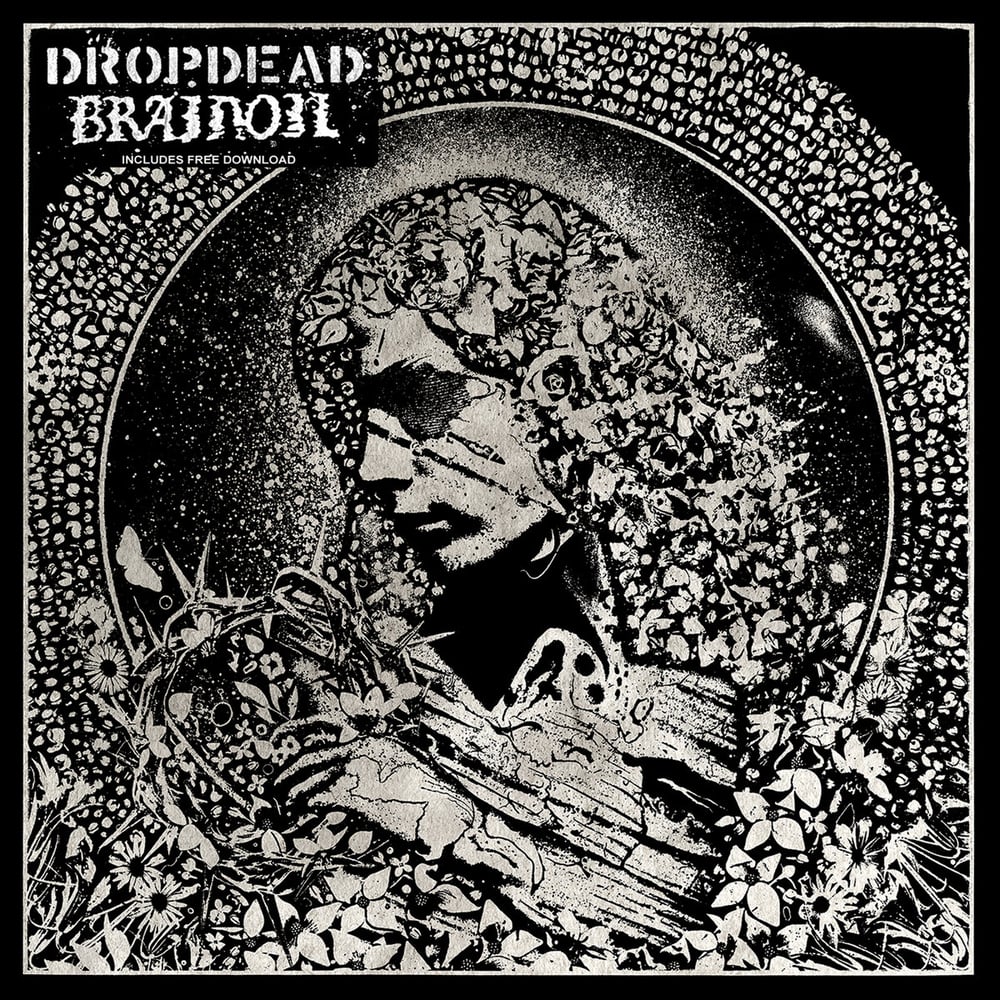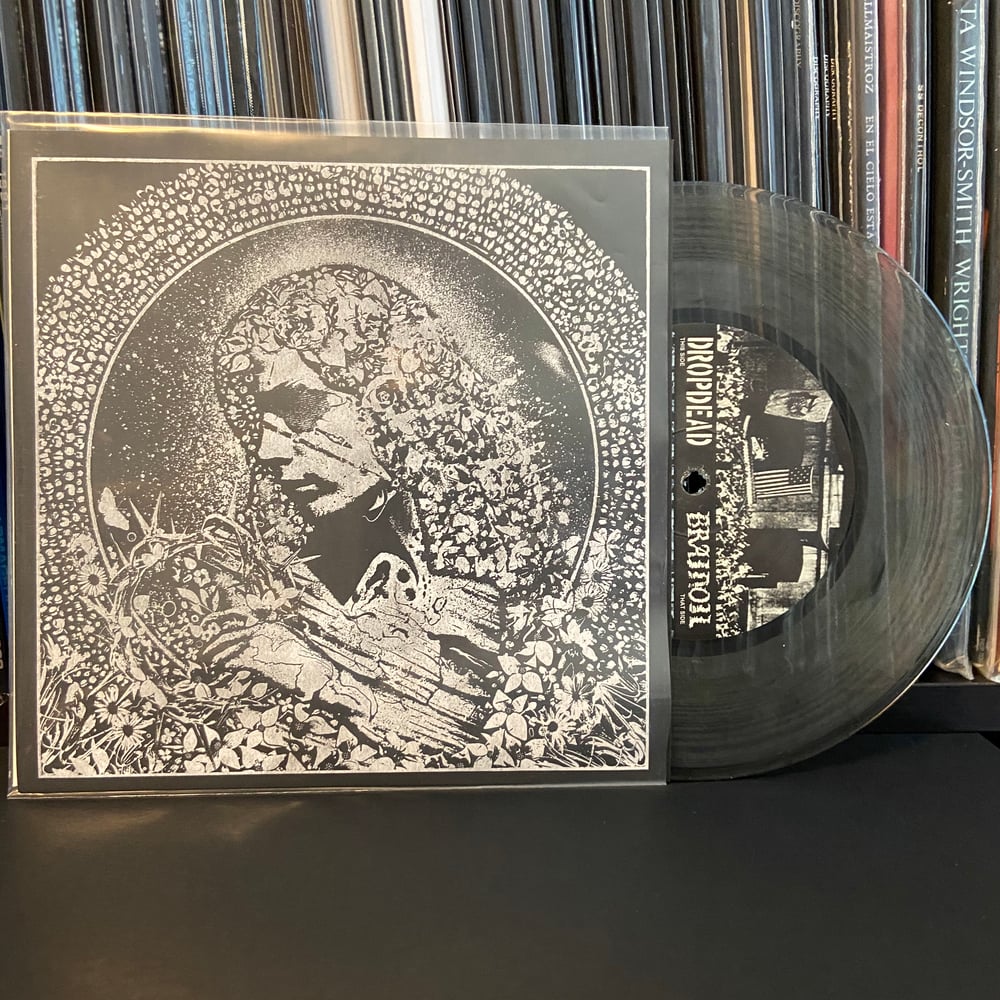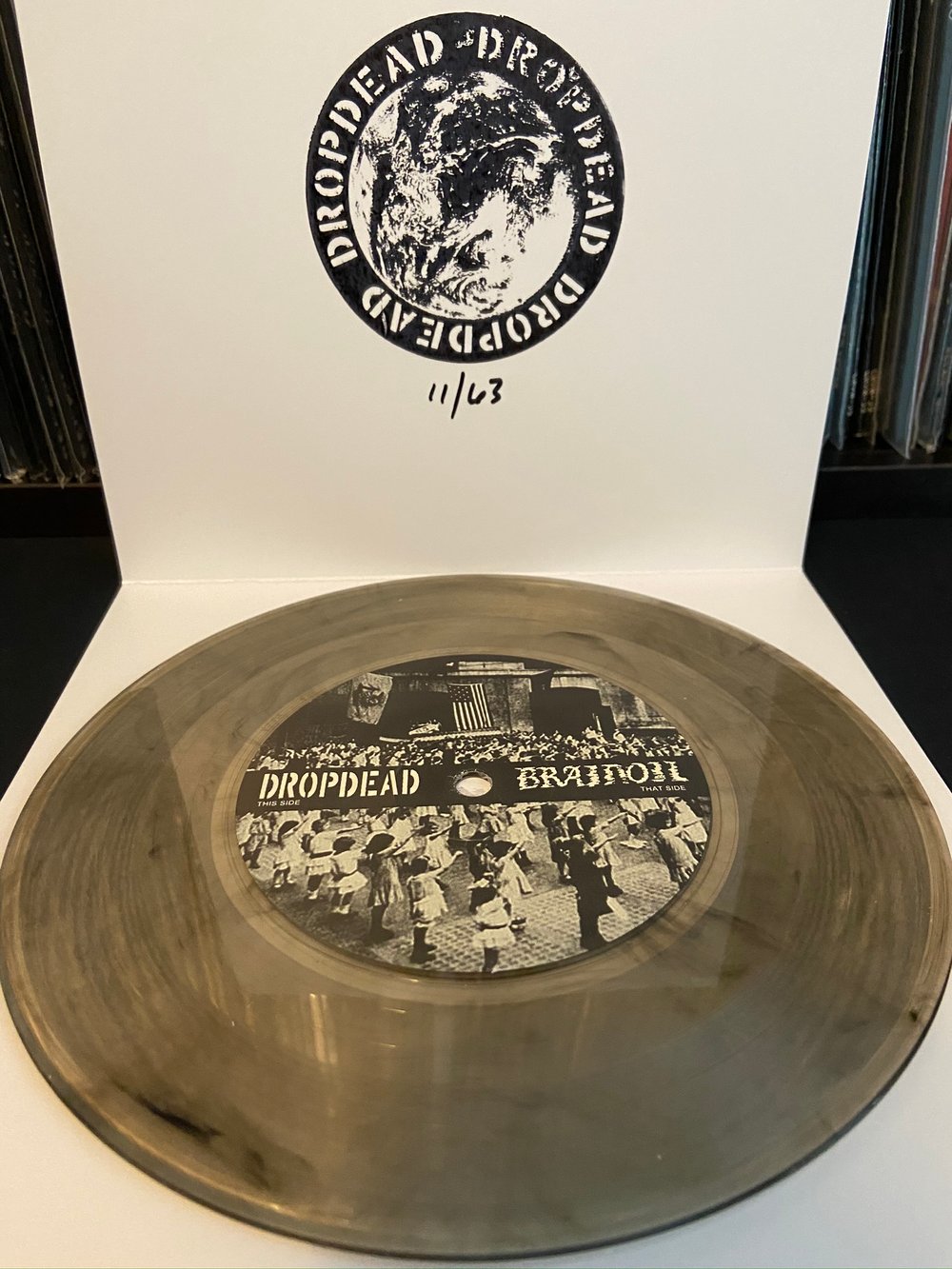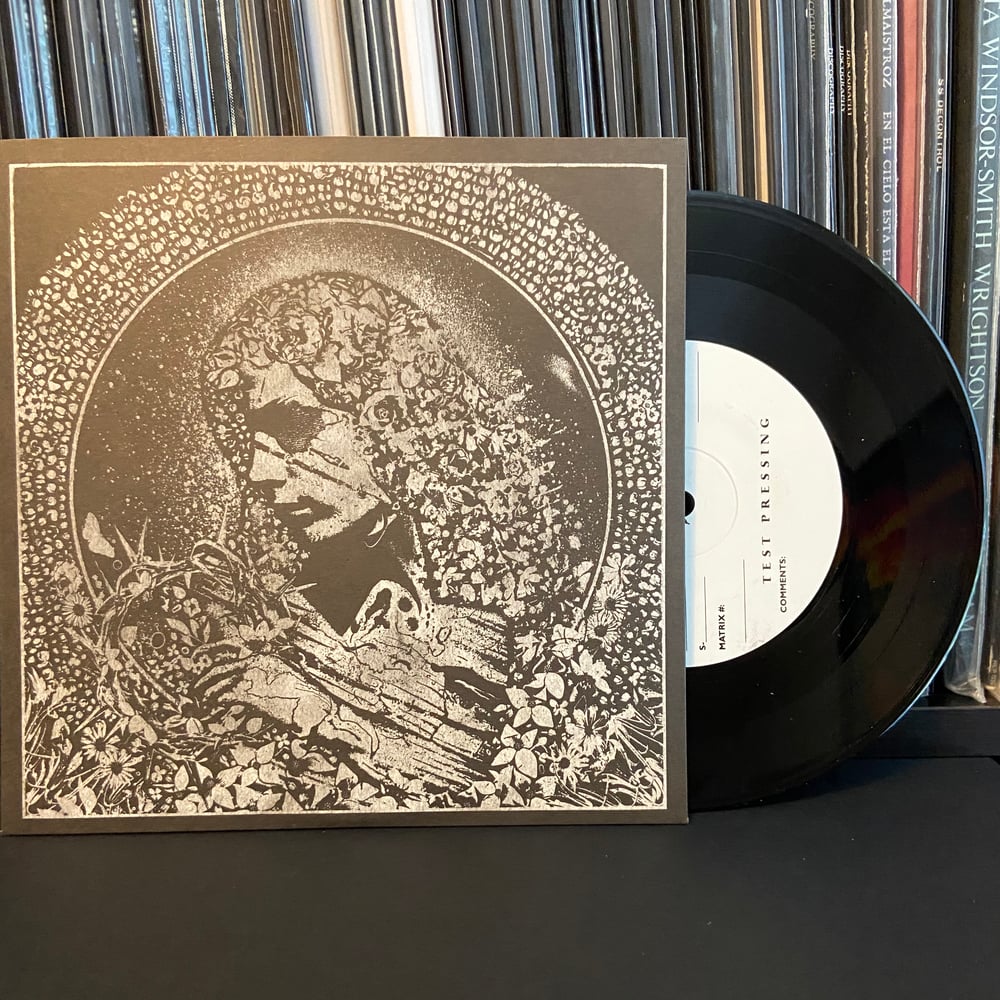 Dropdead / Brainoil - Split 7"
Armageddon Label
Release Date: 2015
Catalog Number: Armageddon 018 / AL-018
Formats: Ltd. Colored Vinyl 7" w/download
Finally, the last of the 4 20th anniversary split 7"s has been completed. DROPDEAD with the last two tracks from the same session as the split with CONVERGE. "Harvest" and "Indoctrination", both espousing the daily struggle for personal freedom. BRAINOIL present "Inherit The Rejection Of Stasis" a heavy as fuck sludge metal riffer. Three of the best dudes from many past bands you've heard of, fellow DIY lifers, and our Bay Area friends. This release is completed and complemented by some beautiful artwork by Jacob Bannon done specifically for this release.
Clear w black swirl vinyl.
US Distribution via Midheaven/Revolver USA, Deathwish Inc., Revelation, Ebullition and more.