EU'S ARSE / MUSTANG split 7" EP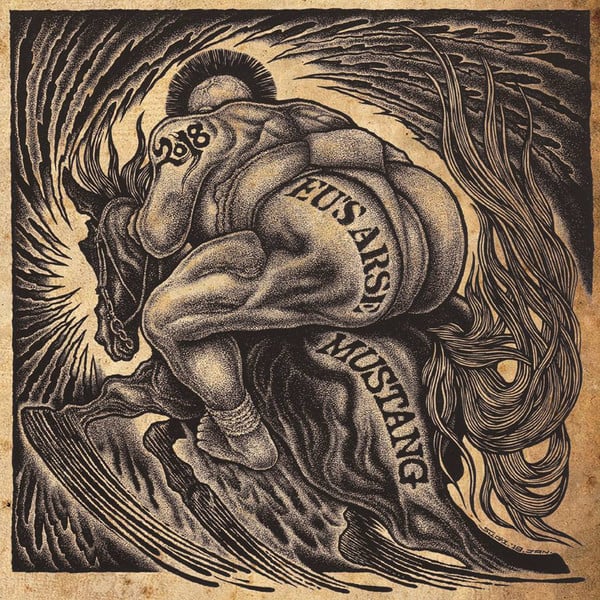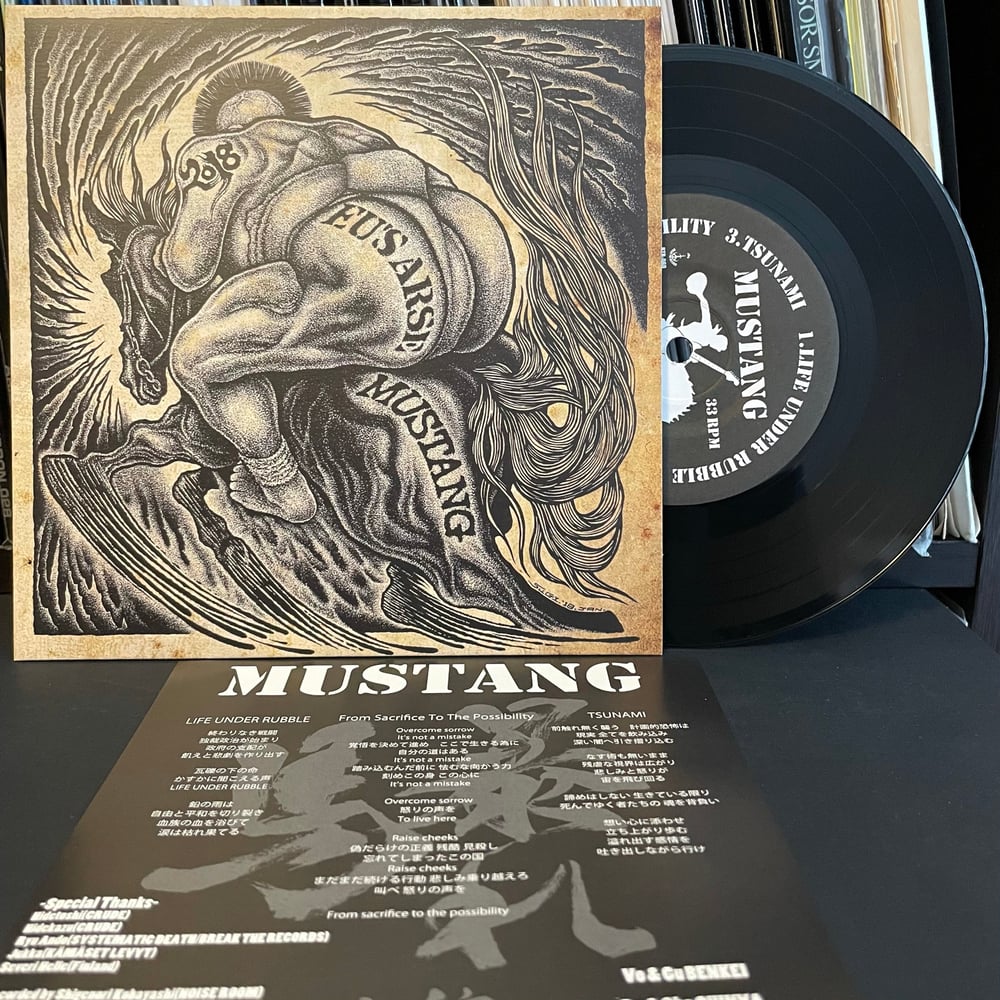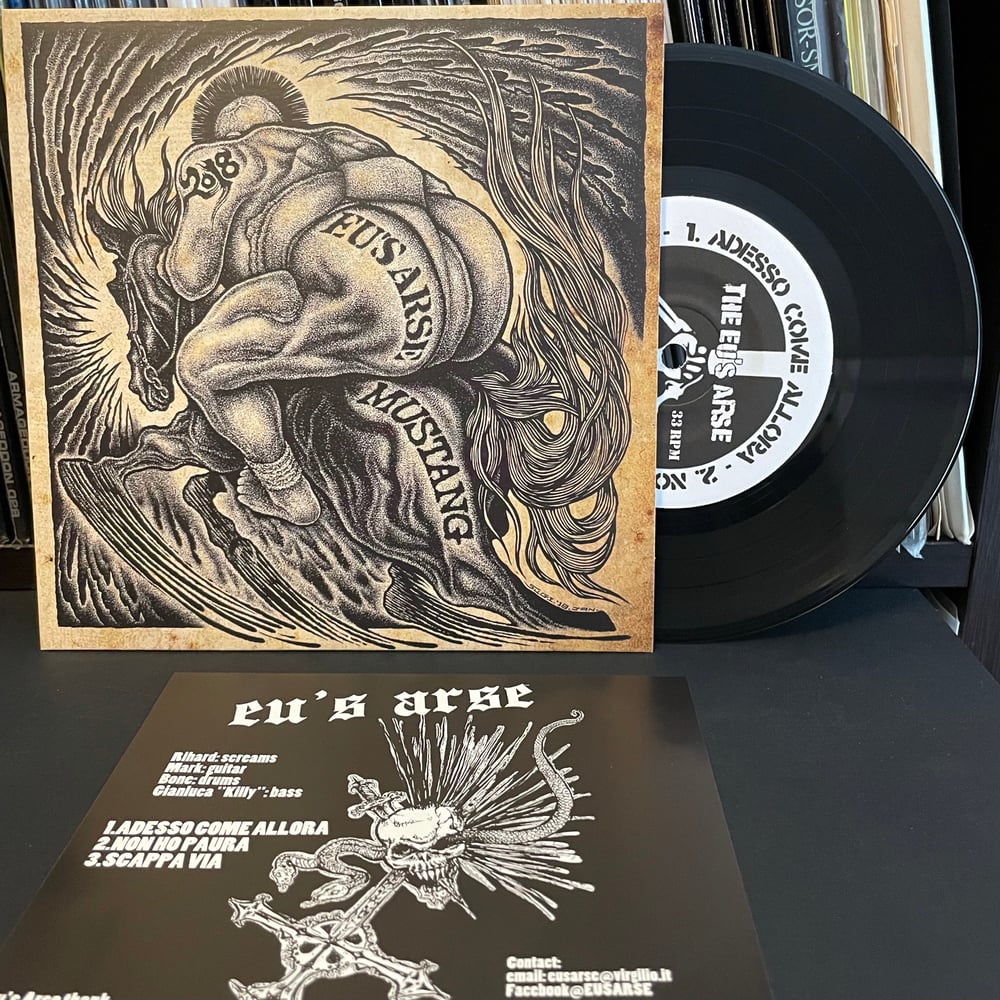 EU'S ARSE / MUSTANG split 7" EP
Japanese Import
Black vinyl
To celebrate their 2018 tour together EU's Arse and Mustang decided to release this limited split EP.
EU's ARSE open the game with three AMAZING hardcore songs. They obviously still stick to their classic D-Beat style but these songs are thicker and heavier than their old stuff, a real ruthless assault of noisy hardcore in the old school way!
MUSTANG hails from Hakodate and features members of DEATH SIDE, CRUDE and ETAE. With these names it should be clear how they sound, intense and manic hardcore with a really tight sound and memorable riffing. This is an amazing and highly collectable split! Features brand new SUGI artwork!!!
Tracklist
A1 –EU's Arse* Adesso Come Allora
A2 –EU's Arse* Non Ho Paura
A3 –EU's Arse* Scappa Via
B1 –Mustang (3) Life Under Rubble
B2 –Mustang (3) From Sacrifice To The Possibility
B3 –Mustang (3) Tsunami