GORILLA ANGREB / LOKUM "Split In Half" 7" EP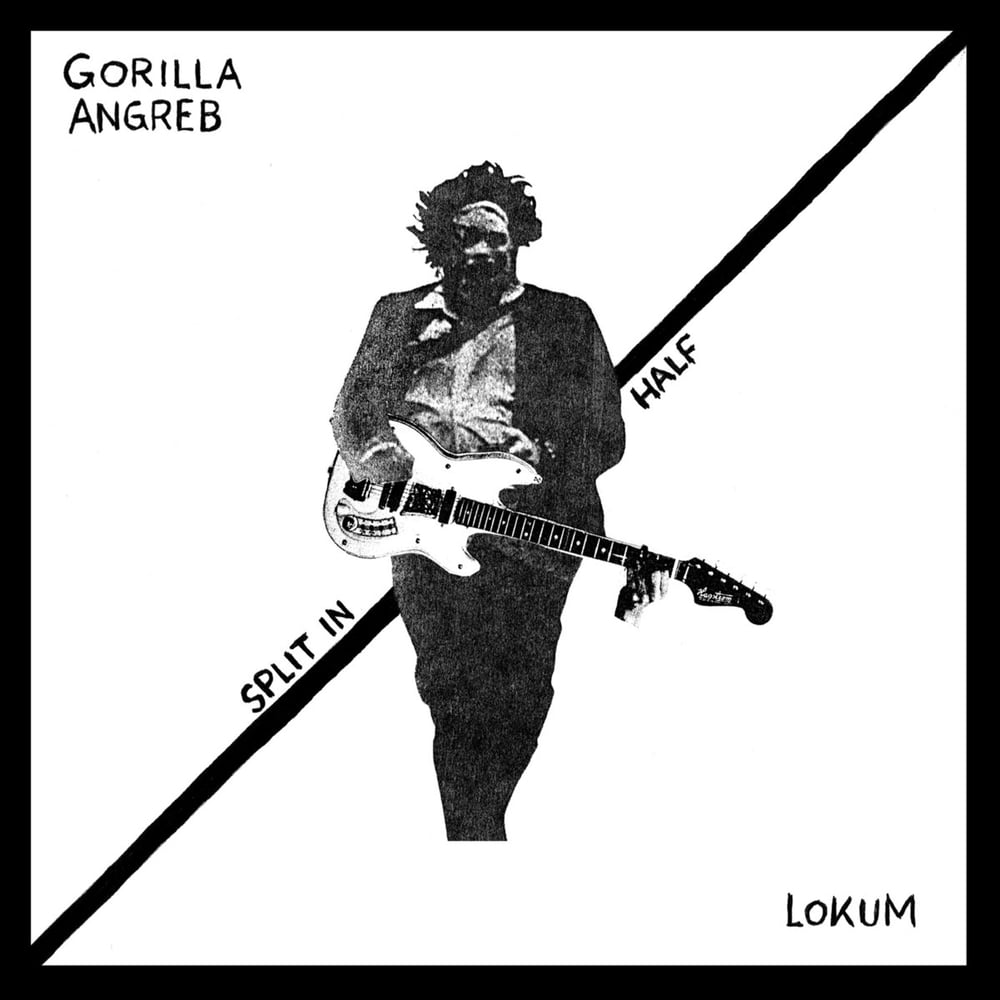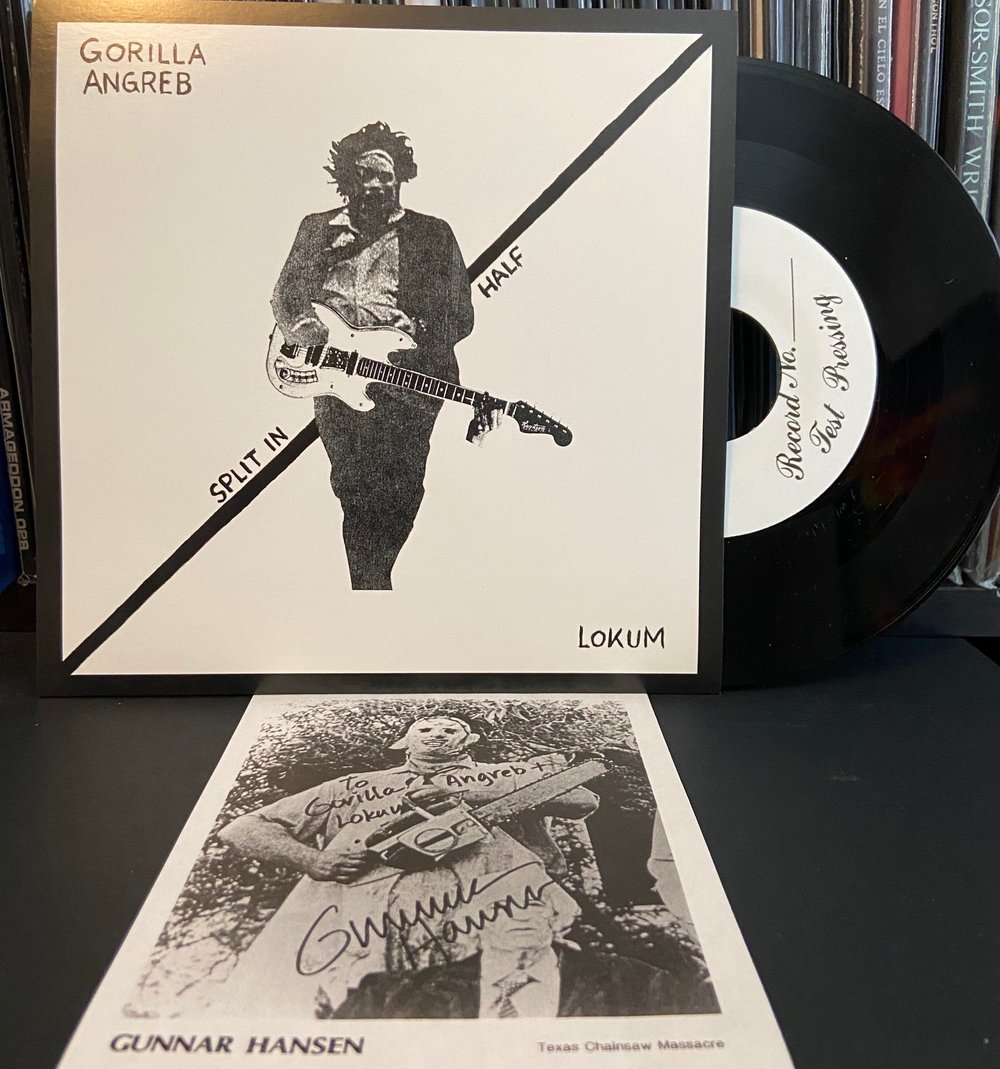 GORILLA ANGREB / LOKUM "Split In Half" 7" EP
Armageddon Label pressed a one time limited reissue of the split 7" for the Gorilla Angreb 2005 US tour, 7" originally released by Hjernespind.
Both bands hail from Denmark and sport members of No Hope For The Kids and Amdi Petersens Arme.
Gorilla Angreb give their best X-influenced punk rock, catchy as hell!
B-side features tracks by LOKUM, a K-TOWN band that existed through the glory years of Danish punk in the early 00's. This is pure lo-fi punk rock genius.
A split EP paying homage to Texas Chainsaw Massacre's Leatherface.