TERVEET KADET TK Pop 1980-1989 5LP Box Set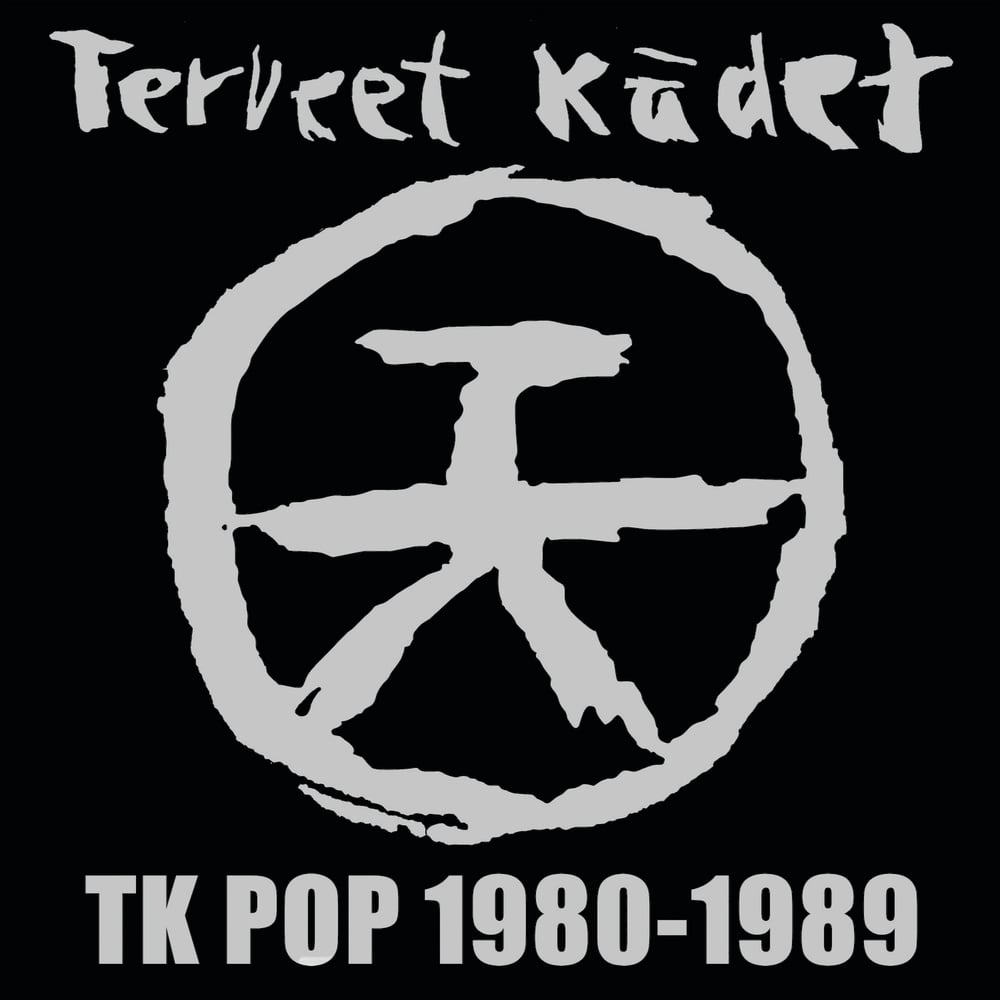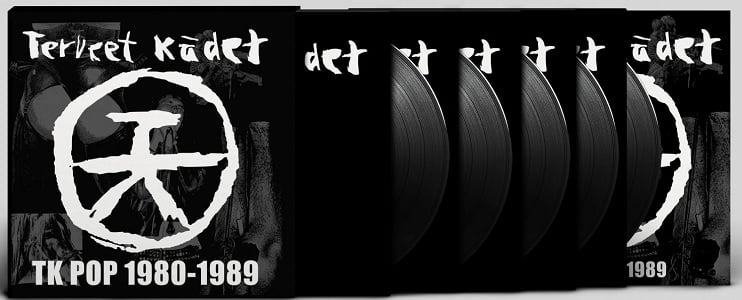 TERVEET KADET TK Pop 1980-1989 5LP Box Set
Absolutely essentiol Finnish HC/Punk document!
ALL and I mean ALL the most essential TK early output!
Euro Import, apologies on the price.
Have you ever felt like owning the entire Terveet Kädet discography from the classic lineup in one handy package?
This is it. It compiles every single thing the band ever recorded in the studio between the years 1980 and 1989 into this collection.
There's all LPs, all EPs, all compilation tracks, everything.
On top of that there's a full disc, approved by Läjä, of unreleased or otherwise impossibly rare tracks such as the unreleased third Ikbal EP.
Available as a 5LP Box set limited to 500 copies in a heavy slipcase and with a large 40 page booklet... or as a 2CD for the digitally inclined
5LP or 2CD
Tracklist
Rock Laahausta Vastaan (1980)
A1 Minä Haluan Paljon Rahaa
A2 Joutukaa Sielut
A3 Vapaa Pohjola
TK II (1981)
A4 Mul On Liian Lyhyt Sänky
A5 Ei Enää Koskaan Sotaa
A6 Kaks' Vihreää Polkupyörää
A7 Tornio Blues
Ääretön Joulu (1982)
A8 T. Tuho
A9 Pissaa Ja Paskaa
A10 Onnellisia Kytkentöjä
A11 Musta Jumala
A12 Outo Maa
A13 Haistelijat
A14 Tornion Kevät
A15 Utopia
Terveet Kädet (1983)
B1 Halloween
B2 Vapaa Pohjola
B3 Minä Haluan Paljon Rahaa
B4 Sota
B5 Transvestiitti
B6 Musta
B7 Perseet Ylös
B8 A.L.I.E.N.
B9 N.Y.T.
B10 Jeesus Perkele
B11 Vedän Käteen
B12 Maailmanloppua Etsimässä
B13 Tuntematon Sotilas
B14 Anna Mulle Piiskaa
B15 Huominen
B16 Ei Enää Koskaan Sotaa
B17 Not Right (Part I)
B18 NOT RIGHT (PART II)
Message / Musta Jumala (1983)
C1 Message
C2 The Land Of Hope
C3 City And The Stars
C4 Outsider
C5 Kumia Ja Verta
C6 Ongelma
C7 Sotilaat Jotka Marssii
C8 …Ja Paljon Kuolemaa
C9 Käsi
C10 Tiedonantaja
So Much Fun (1984)
C11 Try To Ingratiate
C12 Utilization
C13 Redneck
C14 The Land Of Hope
C15 Another Alternative
C16 Get Sweaty
C17 Satan Saves
Russia Bombs Finland (1982)
D1 Minä Haluan Paljon Rahaa
D2 N.Y.T.
Lasta EP (1984)
D3 Pissaa Ja Paskaa
Yalta Hi-Life (1984)
D4 Saappaat
D5 Väsymys
D6 Viihdettä
D7 Jeesus Perkele
Propaganda Live (1984)
D8 Pissaa Ja Paskaa
Finnish Spunk Hard Beat (1984)
D9 Musta Jumala
D10 Outo Maa
The Horse (1985)
E1 Pushed Too Far
E2 Presidents Dream
E3 Another Side Of Life
E4 The Leader
E5 Star-Wars Game
E6 Voodoo
E7 Sexsick
E8 The Power
E9 All Or Nothing
E10 Search And Destroy
F1 Gates Of Hell
F2 Day Of Judgement
F3 Out Of Date
F4 All Fools Day
F5 Misunderstood
F6 Introvert
F7 No Man's Sky
F8 Demon Seeds
F9 The Horse
F10 Metal Massacre
Oma Koloni (1987)
G1 Oma Koloni
G2 Vasemmasta Oikeaan
G3 Kaikki Oveni Ovat Suljetut
G4 Valmiina Ylösnousemukseen
Anno Domini (1989)
G5 Anno Domini
G6 Sokea Johtaa Sokeaa
G7 Loppuu Happi
G8 Ota Pommi Ja Räjähdä
G9 Maasta Sinä Olet Tullut
Pahan Voima (1995, Recorded 1987)
H1 Pahan Voima
H2 Kipeä Pääni
H3 Uhri
H4 Syvältä Sisältäni
H5 Harmaat Seinät
H6 Ihmisvihaaja
H7 Hetki Hellyyttä
Early Recordings (1980-1981)
I1 Vapaa Pohjola (Early Version, Swedish Radio Broadcast)
I2 Vaikeet On
I3 Ei Alistuta
I4 Tornion Kevät (Original Version)
Rock Laahausta Vastaan Session (1980)
I5 TK Pop
Punk Ei Ole Kuollut - Session (1981)
I6 Punkit Ei Oo Kuollu
I7 Heikki
I8 Miesten Koulu
Rehearsal (1981)
I9 TK Pop
I10 Ei Enää Koskaan Sotaa
I11 Mull On Liian Lyhyt Sänky
I12 N.Y.T.
I13 Minä Haluan Paljon Rahaa
The 3rd I.K.B.A.L. EP (1982)
J1 Tuntematon Sotilas
J2 Täystuho
J3 Pissaa Ja Paskaa
J4 Onnellisia Kytkentöjä
Kemi Live (1982)
J5 No Government (Anti Pasti)
J6 Täystuho
J7 Pissaa Ja Paskaa
J8 TK-Pop
J9 Musta Jumala
J10 Outo Maa
J11 N.Y.T.