DISFEAR "Misanthropic Generation" CASSETTE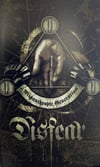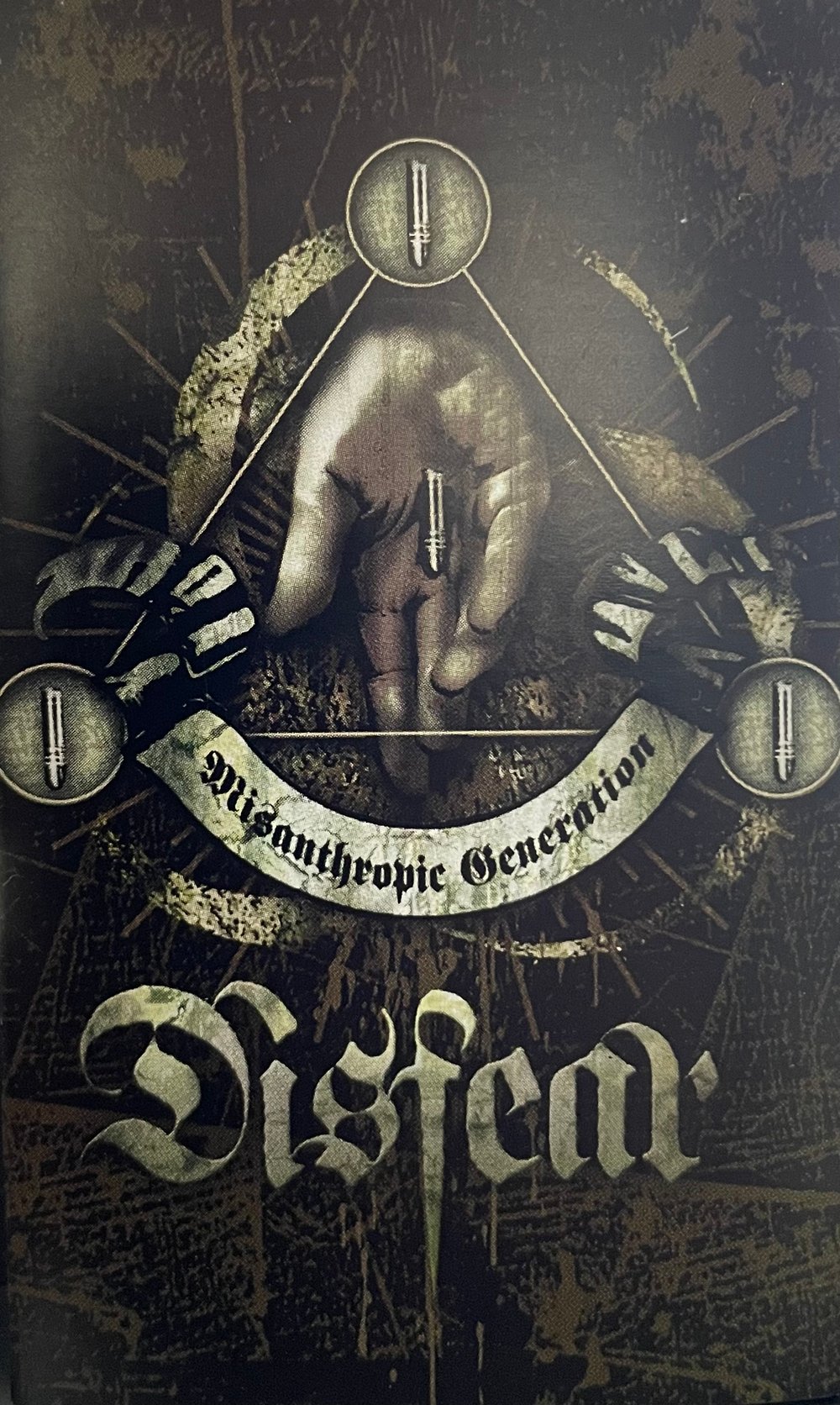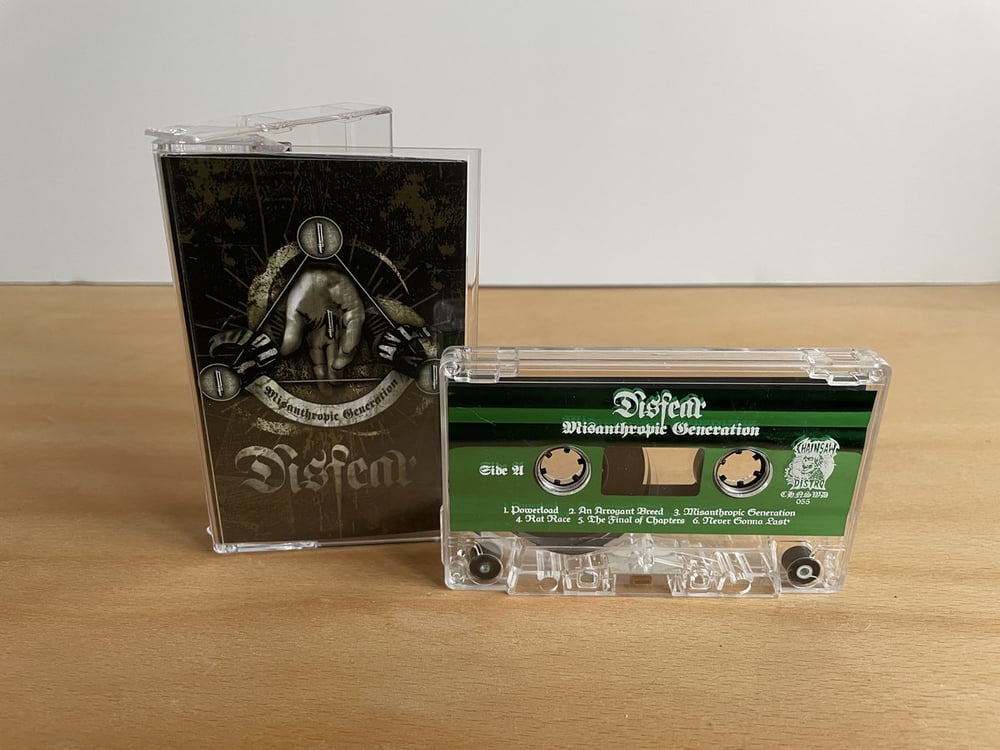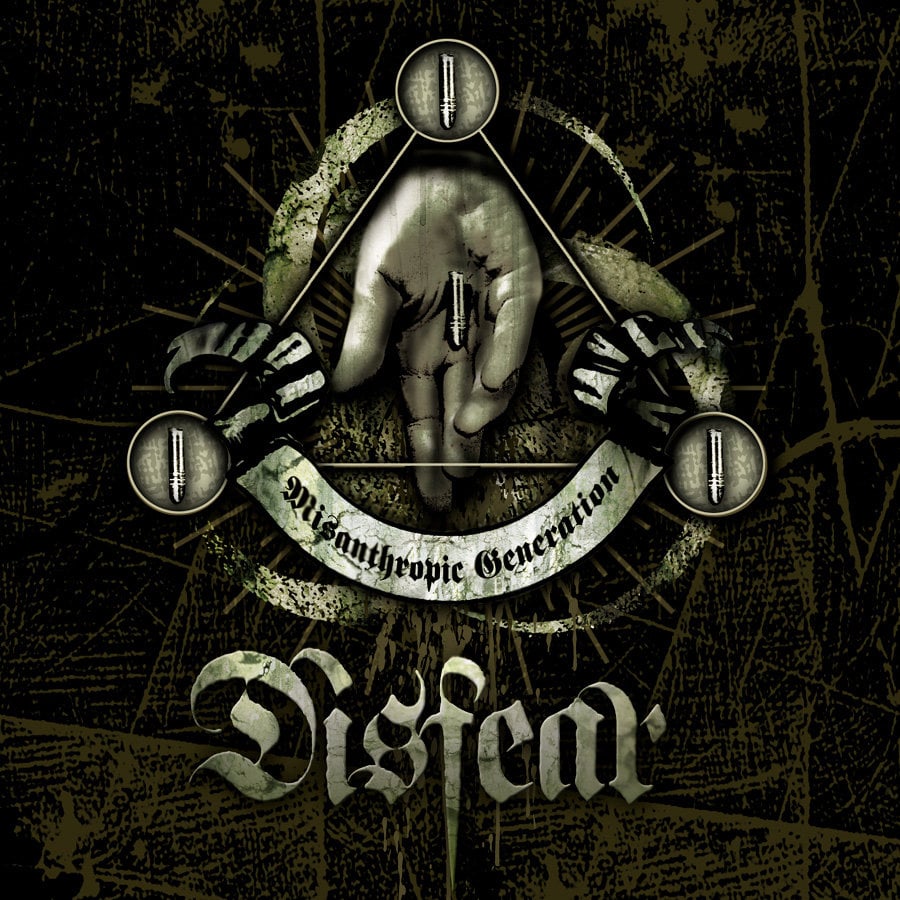 DISFEAR "Misanthropic Generation" CASSETTE
Swedish D-beat masters authorized cassette reissue of their 2003 album!
Euro Import.
The Scandinavian hardcore assault of Disfear utilizes blistering distortion, nihilistic rage and a scorching metallic powerload to bleed the Earth and burn its skies. On Misanthropic Generation, detonating power chords collide with raging rhythms, while the merciless vocals of Tomas Lindberg (At the Gates) explode through the heart of the band's sonic architecture.
Produced, recorded, engineered and mixed at Soundlab Studios by Mieszko Talarczyk and Disfear during 2002/2003.
Mastered the 13th of February 2003 at Polar Studios by Henke Jonsson.
Tracklist
A1 Powerload 3:39
A2 An Arrogant Breed 3:15
A3 Misanthropic Generation 4:14
A4 Rat Race 2:37
A5 The Final Of Chapters 1:50
A6 Never Gonna Last 3:28
B1 Demons, Demons, Demons 3:37
B2 26 Years Of Nothing 3:25
B3 A Thousand Reasons 2:18
B4 The Horns 2:20
B5 Dead End Lives 3:30
B6 Desperation 3:47